Esso, Safeway and others join NHL for Heritage Classic
Brands are leaning into experiential and tech for this year's two-day fan event.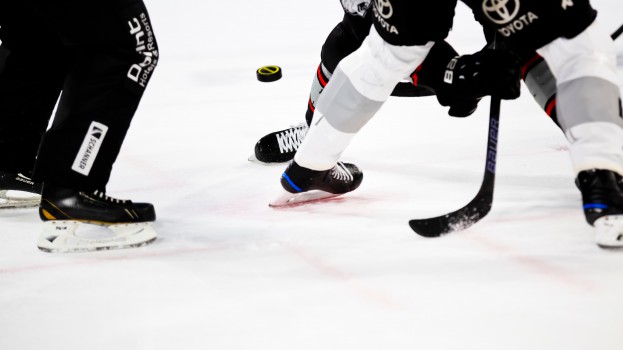 In less than one week, the Winnipeg Jets and the Calgary Flames will take to the ice in less familiar territory – Regina, Saskatchewan – for a very familiar tradition. The 2019 Tim Hortons NHL Heritage Classic takes place on Oct. 26 and will see the teams face off in a special outdoor game.
Beyond the game, the NHL has an entire weekend of family-friendly festivities planned, largely thanks to an array of new and returning sponsors.
Activities kick off on the pre-game stage from 1 p.m. to 7:30 p.m., and will continue the day after the game from 10 a.m. to 1:30 p.m. New partners include Esso, Safeway (Sobey's in Eastern Canada), Nestle, Danone, Kruger, Pinty's and TravelNation.
Laurie Kepron, group VP of partnership marketing for NHL Canada, tells MiC the partners are activating in different capacities – some are providing experiential-style activities on-site, while others, such as TravelNation, are serving more as a pure-play advertiser.
"We have really tried to find opportunities to integrate different partners in different ways," she says. "A partner like Esso is more involved and more present, for example."
Esso will be on site at the pre-game giving fans an opportunity to try on authentic vintage hockey equipment and re-create classic hockey photos. Fans can then have the images sent to their devices. Kepron adds that Esso will activate regionally across its western gas stations (there are more than 400 in Saskatchewan, Alberta and Manitoba) with NHL branding. And as a special giveaway for fans, those in attendance will have a chance to win five cents off per litre of gas (for up to 100 litres).
Other returning sponsors and partners include Canadian Tire, apparel manufacturer Fanatics, Honda, Lay's, Scotiabank, Sportsnet 960 The Fan and UpperDeck.
Kepron says sponsors have become more experiential, adding that many are also trending in the direction of using technology in more interactive ways. For example, she says, Honda will engage in a VR hockey shootout. "I think we've been able to find this unique intersection of providing value to the fan base and layering on technology."
Other pre-game attractions from brands include a Tim Hortons coffee truck where fans can receive a free cup of coffee or hot chocolate and spin for a chance to win a trip to the 2020 Honda NHL All-Star Game; a Hardest Shot booth hosted by Danone's Oikos; a SpongeTowels Zamboni machine (featuring the lovable Spongie character) from Kruger; an Accuracy Challenge from Lay's; a Bullseye Battle from Nestle's KitKat (where all participants receive a complimentary bar); on-site snacks provided by Safeway Canada; an interactive Ultimate Hat Trick game from Scotiabank and more.
One important aspect of this year's Heritage Classic is that it takes place in Regina, which is not an NHL team city, and a market that Kepron says can sometimes be overlooked. "It's in a non-traditional market, and it's important to us that we continue to grow our fan base. This is really meeting in the middle, which isn't just important to our fans but also to our corporate partners… These are national brands, and this is very much a national event."
The estimated economic impact to Regina from the two-day event is $15 million.
The game will be broadcast on Sportsnet One, CBC, City and TVA S2 at 8 p.m. central time.
Tomorrow MiC will catch up with Tim Hortons to talk about the evolution of its NHL sponsorship strategy.