Rogers Infinite drives Q3 revenue, media down
Sportsnet drove higher revenues, but the sale of most of the publishing division softened media revenue.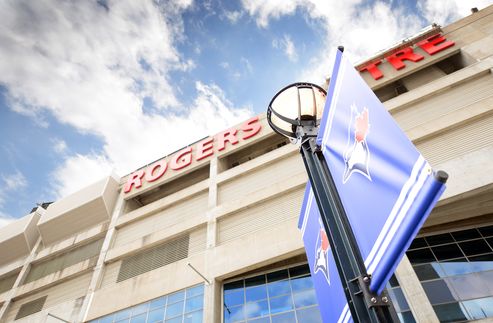 Rogers' overall revenue for Q3 has been stable. The vertically integrated company brought in $3.8 billion, flat year-over-year. So far, for the first nine months of the year, it has brought in $11.1 billion, also even with Q3 of last year – which is significant considering this time last year, Rogers was still operating a larger media unit, with print and digital titles such as Maclean's, Today's Parent, Chatelain and more under its belt.
However, most of that performance was driven by revenue from wireless (steady at $2.3 billion) as well as cable ($993 million, up from $983 million). Cable's strength, according to Rogers, was driven by enthusiastic pickup of its Rogers Ignite product.
Media brought in $483 million for the quarter, down from $488 million in the same period last year.
Media was down year-over-year for the quarter, but only by 1%. Rogers attributed the decline primarily to the sale of its print publications to St. Joseph Media, although it confirmed that Blue Jays revenue was lower as well. During Q3, the Jays hit a widely covered performance slump, hitting a record low batting average for the club as a whole. However, sports in general have helped Rogers Media, with its specialty network Sportsnet helping to offset the Jays and magazine revenue (additionally, Today's Shopping Choice also posted higher revenue). According to Rogers, discounting the magazine sales, media revenue would have been up by 2%.
Additionally, media adjusted EBITDA increased by 78% (to $130 million), driven by lower player compensation at the Toronto Blue Jays. The margin for media was 26.9%.