Postmedia expands digitally with new Toronto studio
On the ground floor of Postmedia headquarters, the new studio will be home to video and podcast production for editorial and custom branded content.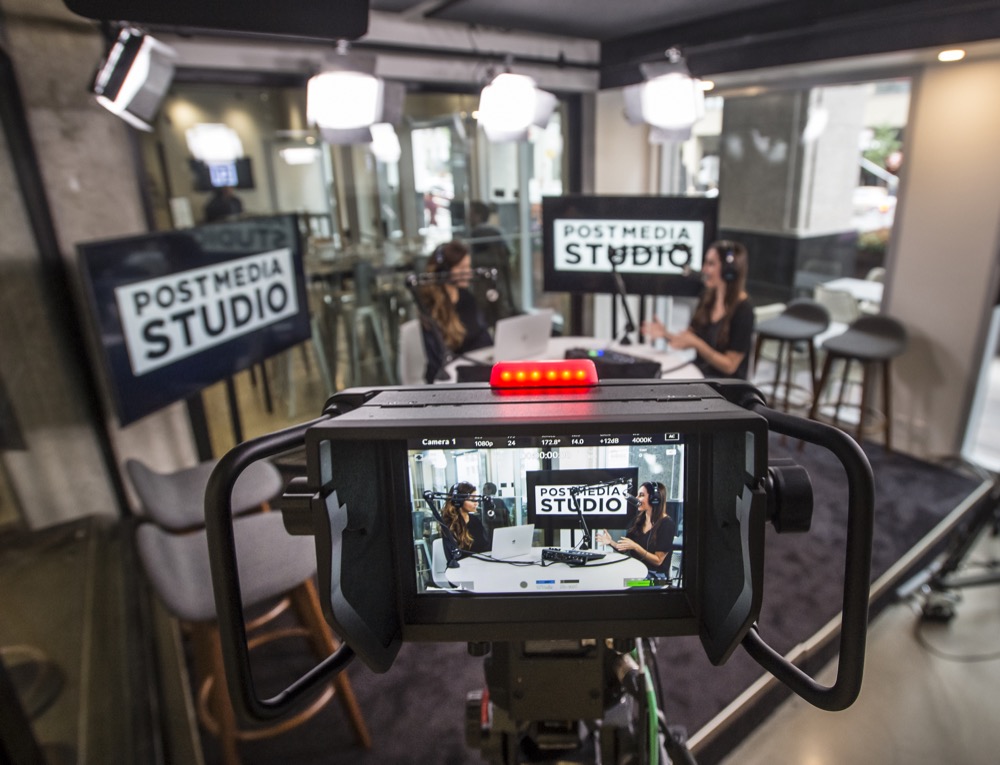 Postmedia's digital production capabilities continues to grow with a new multifunctional media production space, a street-level studio in its Toronto headquarters, now officially open.
Equipped with audio and video production gear and full lighting grid, Postmedia Studio will support the company's brands as well as expand its custom branded offerings to Postmedia Solutions clients.
"That studio is a game-changer," says Lucinda Chodan, the company's senior vice-president of content.
Postmedia Studio is currently the home of podcasts like 10/3 (which hit #5 on the Apple podcast charts), Down to Business (downloaded more than 40,000 times in October) and The Fore-cast, sponsored by Callaway Golf, all of which have driven interest from both audiences and advertisers, says Chodan.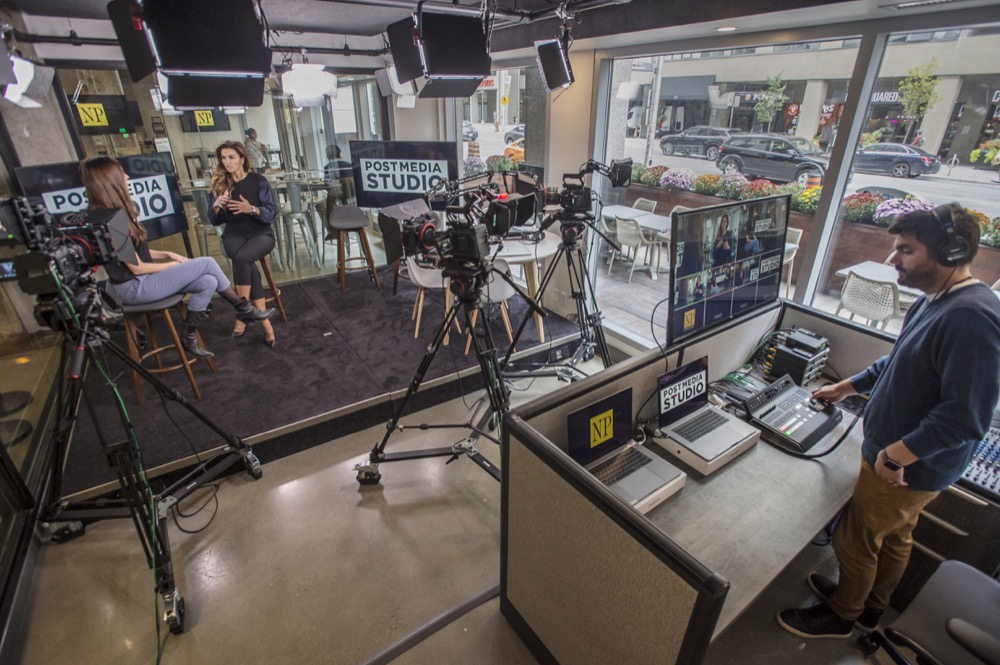 The studio will continue to play host to weekly video content including analysis and roundtable discussions.
Chodan says the goal of the studio was to be "proactive and far-sighted when it comes to podcasting" as the brand finds the medium increasingly popular with brands and audiences, such as Housing Matters, a real estate podcast from the Vancouver Sun and Province that has optimized branding with commercial sponsors.
Producing a high-quality video or podcast was a challenge for a company previously focused on print and web production. "You need a particular set of tools and ears to make sure you're delivering quality content," Chodan explains, "things that have never been part of our vocabulary before."
For a brand like Postmedia, with newsrooms often floors above the bustle of city streets, building a studio on the ground floor facing Bloor Street is an important visual statement, says Chodan. "We are in the business of providing content to people the way they want it," she says.