GroupM looks to the future in Canada
Is Canada's TV market ahead of other countries? And is there really potential in TikTok to grow?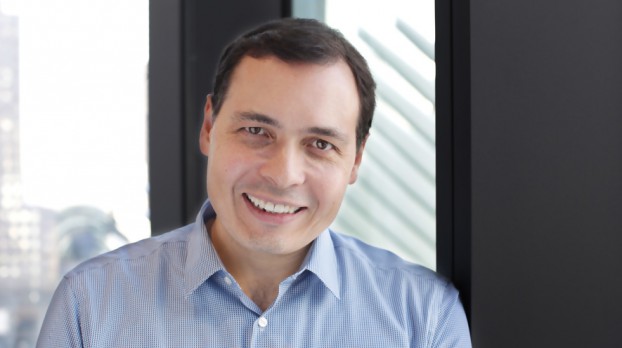 Every year, WPP's media arm GroupM releases an annual report that chronicles the year that was, the disruptors in the digital market and what digital marketers need to keep an eye on.
The report is undeniably thick and covers an array of topics, from the ever-changing role of content in the wars of television and SVOD, to what certain international acquisitions mean for marketers navigating the digital landscape. With such a dense global report, it can be overwhelming for agency professionals and marketers alike to navigate. But MiC caught up with GroupM's Brian Wieser, global president of business intelligence, to get into the insights that he found most relevant, especially in the Canadian sense.
He chuckled at the title of his favourite chapter: "The Dream of the 90′s is Alive: Convergence 2.0." A lift from the sketch comedy show Portlandia, Wieser was proud of sneaking that reference in. But he was even more excited to share his view that the so-called dream of the 90′s indeed alive – and it's most alive in Canada.
"You go back to the 90′s and what everyone was talking about back then in terms of where the media world would go, was this converged reality and converged services where everything would all be available from one content provider and one company. It mostly didn't happen, but it happened almost entirely in Canada."
He's referring to facilities-based telcos, such as Bell Canada Enterprises (BCE) and Rogers Communications. In other major markets like the U.S., the report notes that these companies "have become increasingly important players in advertising" in recent years. But in Canada, that was already a reality. BCE and Rogers Communications have long-owned their respective media giants, Bell Media and Rogers Media, which Wieser says has put the country well ahead of its neighbours to the south in terms of pairing data from mobile services with content to produce more valuable advertising inventory.
Both Bell and Rogers Media have launched their own precision targeting systems (Bell Media's Strategic Audience Management, or SAM, and Rogers Media's Rogers Enabled Data, or RED) which allow buyers to layer on more granular segmentation data in buying, rather than simply targeting a more typical demo such as F18 to 45. Additionally, last summer, Bell Media shared its plans to roll out SAM 2.0, which layers on data from Bell Mobility, as well as its set-top-box data.
In the U.S., says Wieser, cable and media giants are still in the process of figuring things out, as major acquisitions (such as AT&T's acquisition of the former Time Warner) are still rampant. However, these acquisitions indicate that the telcos are starting to see the potential of becoming media owners as well – an example Wieser says Canada has set well. He also points to Verizon's journey from telco to media giant, having acquired AOL and eventually Yahoo to form Oath (which was then re-named Verizon Media Group). Verizon's owned media properties represent around 5% of digital content consumption in the U.S., as well as a meaningful presence in the ad tech space.
"Telcos understand facilities, they understand being regulators, and they understand how important infrastructure is to a business, and all you can do. Not all companies do it the same way. With Verizon, it was: 'we have all this infrastructure and all this data, and therefore we can monetize it through advertising.' SingTel [in Singapore] did the same thing."
Beyond the big screens, he also has his eye on emerging mobile and social players. Short-form video app TikTok is one that was brought to GroupM's attention when writing the report. While TikTok has had more success thus far than Vine, the Twitter-owned app that shuttered in 2016, Wieser was doubtful that TikTok could ever become a true disruptor.
He acknowledges that "in terms of commercial traction, they've come a long way," but all data indicates that it's not just a niche, but a niche's niche. "I think of Snap and Twitter's niches – they're doing $1.5 billion and $3 billion of revenue in their last quarters, respectively. And those are small companies." TikTok could have legs, he says, but short content equals shorter time on the app. "If you have one-tenth of the population using your platform a few minutes a day, you have a very small business."
Unlike Vine, however, he says it's unlikely TikTok could ever be acquired by another company. Owned by Chinese tech giant ByteDance, he says TikTok "is probably too big to be acquired now. Last time they raised capital, they were valued at $75 billion. If you were to complete that, you'd have to look at a company as large as Alibaba or Tencent, and they're not into media."
The report also indicates that TikTok, which is driven by user-generated content, presents just as many brand safety issues as any other social platform.
Finally, Wieser hopes Canadian marketers and media owners look at the rapidly changing SVOD landscape. While Netflix is no longer the singular threat – and, as the report emphasizes, Netflix was not thought of as a significant threat for its first several years on the market – the effect of more streaming competition in the market from the likes of Disney+ and Quibi is more likely to cannibalize the existing SVOD market than harm traditional TV providers.
He also points out that Canada and the U.S. are hard to compare to other markets, as they have much more mature TV markets with higher penetration. "Other countries historically only have about 30% to 40% penetration from traditional paid services, and consumption has usually been lower, around three hours a day. Spending on these services has been lower, so there's more room to grow."
In Canada, he says, it's more likely that SVOD users "will swap out one service for another."
The report points to an advantage that traditional paid TV has over SVODs, which is their respective sophistication in terms of commercial development – including literal commercials. "By contrast, Netflix appears institutionally allergic to conventional advertising. Traditional overs of TV networks supported much of their legacy business through ad revenue. While many made mistakes in depending too much on advertising (worsening the consumer proposition with too much commercial clutter), they will hopefully learn from these mistakes in traditional media."