Podcasts drive Spotify's Q3 growth
Increase of music listeners who are converting to podcast engagement 'almost too good to be true,' as monthly active users rise more than 30%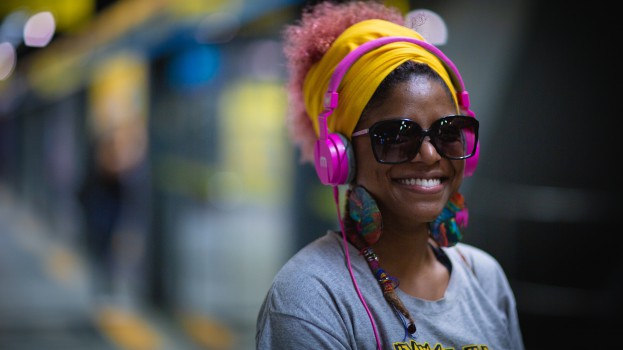 Podcasts continue to drive engagement and attract paid subscribers for Spotify as the company reported an overall 28% increase in revenue during Q3 2019
According to financial results released Monday, revenue for the audio streaming platform topped  €1.73 billion (approx. CAD $2.5 billion), primarily supported primarily by revenue from premium subscribers, accounting for  €1.56 billion (approx. CAD $2.3 billion).
Ad-supported revenue for Spotify brought in €170 million (approx $246 million), a 20% increase from Q3 2018, but "underperformed" expectations, attributed to "sluggish" programmatic revenue early in the quarter.
Exceeding expectations this quarter, monthly active users rose to 248 million, a 30% increase year-over-year. Growth was especially high in Latin America where retention among new users is on the rise and in Southeast Asia, Spotify's fastest growing region outside India.
Premium subscribers also grew, topping 113 million globally at the end of Q3, largely attributed to engagement with the family and student plans, promoted in new regions with free 90-day trials. Europe provides the highest number of subscribers at 40% followed by North America with 30%, Latin America with 20% and 10% in the rest of the world.
Ad-supported monthly-active users hit 141 million this quarter, a 29% increase year-over-year.
Podcast adoption has reached nearly 14% of Spotify's monthly active users, approximately 19 million with the highest concentration in the U.S. The number of podcast hours streamed rose 39% from last quarter with listener share rising the fastest in Europe.
With the launch of 22 podcasts during Q3 2019, the platform now offers more than 500,000 titles in total. The company said music listeners who also tune into podcasts are driving increased engagement with the medium and increased conversion from ad-supported to premium. "Some of the increases are extraordinary, almost too good to be true," the company was quoted as saying in its statement. "We're working to clean up the data to prove causality, not just correlation."
Podcast revenue makes up just 10% of the total ad-supported business at less than 10% of total ad revenues.
Looking forward, the company projects total monthly active users will hit between 255 and 270 million with premium subscribers anywhere from 120 to 125 million and a total revenue of nearly €1.94 billion (approx. CAD $2.8 billion).
A notable change announced this quarter is the retirement of Spotify CFO Barry McCarthy, effective Jan. 15, 2020. Paul Vogel, Spotify's vice-president of FP&A, treasury and investor relations will assume the role while McCarthy will be re-appointed to the Spotify Board of Directors.