Zoomer makes a change at the C-suite
After four years of overseeing digital development Omri Tintpulver will now play a more active role in business development at the media company.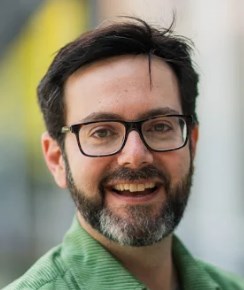 ZoomerMedia has expanded on the duties of one of its key execs as it continues to hone its digital focus.
Omri Tintpulver has been appointed as deputy COO in addition to the role of chief digital officer. He will also serve concurrently as head of operations for Zoomer's wholly owned tech software subsidiary, Darwin CX.
Tintpulver will continue to report into president and founder Moses Znaimer, but will play a more active role in the business development of the company. He will work closely with fellow COO Dan Hamilton, who has also been newly appointed to his role, although Tintpulver will focus largely on technological development.
Tintpulver has been working in media since 1997 and has held senior digital roles since 2000. He spent most of his career with MiC parent company Brunico Communications before departing for ZoomerMedia in 2015. Since then, he has been responsible for building and executing the company's growing digital strategy across TV, radio, print, events and online.
His founding of Darwin CX marks Zoomer's entry into the enterprise software-as-a-service world. Darwin CX allows companies with subscription and membership models to better suit subscribers' needs. The platform helps companies with integration and user-centricity, and contains a suite of toold for marketing, commerce and fulfillment.
Tintpulver has a history of founding software companies, having started the healthcare software solutions provider MeshMD in 2007. In 2015, the company successfully acquired Wellix.