Pacific Content eyes expansion, hires former Last.fm exec
Former executive producer at Telus and CBC Music will focus on U.S. business, expansion of marketing strategy under new Rogers ownership.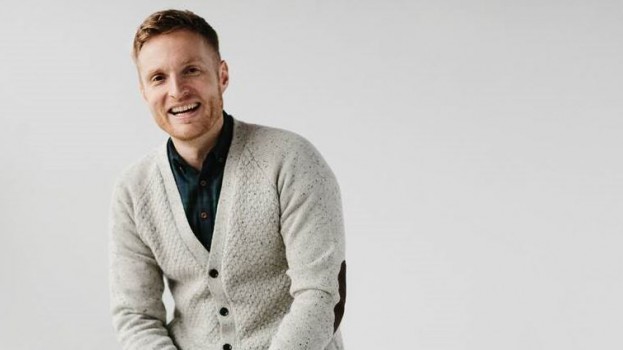 Branded podcast production company Pacific Content has landed media executive Jonas Woost, who will take on a new role with the Vancouver-based company as director of business development, as it looks to expand its offerings.
Woost, who will work closely with co-owner and VP of Pacific Content Steve Pratt, brings decades of digital audio and business expertise as part of the team that saw Last.fm, a U.K. startup, grow into a global digital music service ahead of its 2007 sale to CBS Radio.
Launched in 2015, Pacific Content has grown steadily in the market with clients like Facebook, Dell Technologies, Audible, McAfee and the New York Times T Brand Studio among others.
After Rogers Media acquired Pacific Content in May, the company has also quietly been building a strategy to market its podcasts, formerly a task for the brands. Pratt says the reach of the Rogers networks changes things; for the first time Pacific Content will be part of the marketing and promotion of its content. "Figuring all of that out will be a big piece of work for Jonas and I and the team at Rogers as well."
Branded podcasting, Pratt admits, is a new industry. "It hasn't fully been invented yet," he says. Which is precisely how Woost fits into the current picture, a career disruptor recently named to the Top 40 Under 40 in B.C. The former executive producer with Telus and CBC Music has helmed projects like Storyhive with the telco and led teams with the public broadcaster's digital music service.
The key to Pacific Content's niche of podcasting is helping brands understand how to connect in a digital space, one that is different from radio, Pratt explains.
The majority of Pacific Content's business has been what Pratt calls "public facing" podcasts made for the general population; marketing for a brand but with an editorial foundation. Along with marketing duties, part of Woost's new role will be to lay out a plan to explore "internal podcasts." Companies are interested in covering everything from communications strategies to training and leadership for both a B2B audience and general listeners, Pratt says.
With big-name clients like Facebook and Audible, helping to grow the company's reputation here in Canada, Woost will also focus on U.S. clients while bridging the gap to new homegrown business.