Blog: Whose job is it to maintain and foster talent?
MediaCom's Urania Agas on how clients can play just as much of a role in the development of agency talent.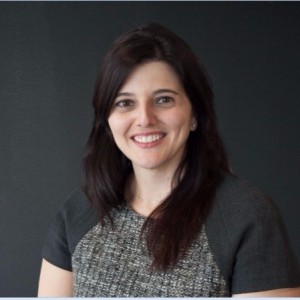 By: Urania Agas
The development of agency talent has become a major topic of discussion in our industry. In today's media landscape, talent has more choices, more opportunities and loyalty is not the priority it once was.
With the evolution of business and data needs, talent today has more choices than ever to pursue a career in communications, media and content. Positions that were typically held in agencies are now available directly within corporate environments and those typically owned at consultants, like programming to high level analytics, are now opportunities within agencies. The market is flipping on its head, and as such, good talent is being pulled in all directions.
What this means overall, is that up-and-coming talent is continually faced with a multitude of options. In the past, it has been an expectation that nurturing talent via inspiration, education and motivation was the sole responsibility of the agency. This change in diverse alternatives means that stakeholders (agency and client) now need to play a collaborative role in helping to develop and retain individuals on their business.
When clients look to move to a new agency, they are very adamant that they meet the team members that will be working on their account to establish chemistry and a proper fit. Sometimes business accounts are lost due to a lack of feeling connected to the team. The client's involvement should not end at this meeting. It should be a continuum of working together, with the agency, to get the best talent for the business and retaining them.
As an agency, it is our duty and our responsibility to create a welcoming environment, a motivating culture, opportunities for learning and development and clear performance goals with opportunities to elevate. Our talent however, is working and interacting with clients every day and we need our clients to be able to offer the same to those that are working on their teams.
Both the environment and culture that the client exudes can help agency team members feel important and begin to function as a true extension of their business. The agency teaches staff the importance of acclimatizing and adapting to client's business, but clients being open and hospitable will only help improve the way talent works. This will almost always make team members more committed and invested to their client's business.
Learning and development is extremely important to all talent. Being given the opportunities to challenge and test their skills in an encouraging manner is one reason we have retained much of our staff. As an example, when both the agency and the client allow junior staff to present their materials, even though they may be less concise and structured, it offers them the ability to practice and learn. This in time will benefit the client's business by allowing the opportunity to strengthen the skill set of their team.
One of the most important roles both agency and client need to play is establishing clear performance goals for the team. Although it is the responsibility of the direct manager, it is imperative that clients are aware of the key areas of development for the team and each agency team member. This will allow clients to provide input to clarify expectations, contribute/feel part of the team's goals, help increase retention levels, which ultimately will benefit the business results.
Finally, opportunity for growth and a true promotion requires a client's support. Often, if an employee is ready for promotion, simply promoting them on the same account does not result in a true elevation of their role, if the account does not require that position. In this case, it is best for someone to move on to another account where they will feel challenged, and a client showing enthusiasm and genuine agreement, only leaves the employee with a wonderful memory. A memory that may happily bring them back to that business should the opportunity arise. It is best to have team members shift off with the most positive experience, so they promote the account to their colleagues and friends.
In this small, word-of-mouth community, it is crucial to always leave junior and senior team members with the best impression and experience on any account. People who are left feeling positive about the business they've worked on, allows for a greater pool of future talent, eager to come on board.
Building a talent development and retention strategy together where all parties contribute, results in stronger partnerships, increased loyalty and better work.
Urania Agas is chief client officer at MediaCom Canada.