Perspectives: Buyers debate the merits of upfront buying
Investment and activation leaders from across agencies on whether the model is "anachronistic" and how the value of media should be defined.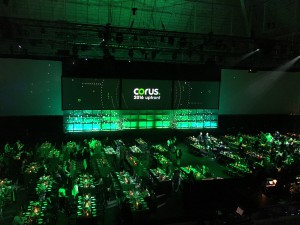 It is neither new nor edgy to suggest that the Upfronts might be outdated. Every year, publications and pundits from both sides of the border publish thinkpieces about the annual events. Some critique the high-spending pomp, while others remain unimpressed by the programming slates rolled out by U.S. networks (and the Canadian networks that eventually pick up those shows). Nevertheless, every year, Canadian buyers attend the Upfronts in droves, check the slates and then proceed on with their upfront negotiating and buying.
The recently published 2019 Myers Report indicates that media buyers and planners do indeed feel conflicted about the Upfronts. While 80% of media buyers and investors say the process gives value to them and their clients, 68% of those same buyers feel that the process is outdated and needs to evolve. Additionally, 69% believe that despite huge strides in the use of data and audience targeting – such as Bell Media's Strategic Audience Management (SAM) system or Corus' granular segmentation tools – current trading models are still reliant on traditional metrics such as GRPs and age/gender demographics.
The survey, which was based on the views of just under 200 U.S. buyers and conducted after the spring event, published last week and contained such statements as "the Upfronts are anachronistic," "What's the point of all this pageantry?" and "Is there really any value to all this talk of ratings when I am moving to audiences and impression-based buying?"
CARD saw this as an opportunity to ask Canadian buyers and investment leaders if they agree – and if there's any point in changing the way things are done.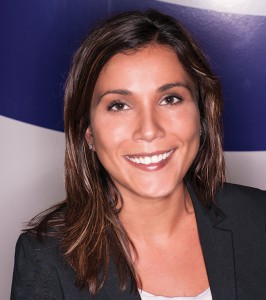 Melissa Kotsopoulos, VP, director of trading at PHD Media
Upfronts used to represent the first opportunity for buyers to analyze station schedules, often by way of looking at the entirety of a primetime lineup by half hour increments, ultimately to predict the potential audience delivery of each individual program and to challenge the broadcasters on their audience estimates. Part of the job of a TV buyer was to watch and study TV pilots, analyze that programs position in the overall schedule, considering a host of factors, and ultimately make a prediction as to which broadcaster will prevail in each time period based on the strength of their schedule.
Nowadays, given the endless ways to access content, the focus of buyers has moved away from programming to some extent, and has shifted to what each ownership group can offer in terms of their aggregated clout and share of properties, as well as their innovation. That is not to say that content doesn't matter, but the time slot has lost it's significance.
While the Upfronts can be considered anachronistic, it still provides buyers and clients a unique opportunity to hear from network executives, first-hand about how they are position themselves and the direction that they are moving toward.
As a business model, it has become more important than ever. Audience fragmentation resulting in audience erosion in the linear space, which has finite inventory has created an imbalance with respect to supply and demand. We are seeing a migration toward long-term and early approvals as inventory is selling rapidly to account for audience erosion. The entire concept of upfront TV buying and dynamic pricing even predates airline tickets. If there are 150 seats available on a flight from Toronto to LaGuardia, you can expect the rates to be lower if you booked months in advance rather than the day prior.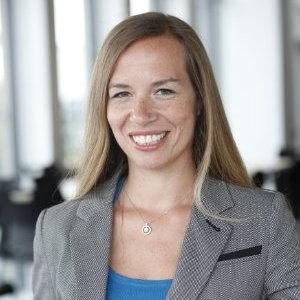 Marie-Christine Simard, VP of media activation at Cossette Media
Upfront long-term/52 week agreements still carry the highest discount structures in the marketplace. However, it is becoming an antiquated way of doing business. Clients require flexibility and agility in order to move quickly with their budgets, therefore, we are moving away from the upfront model.
Today, the value of media is no longer defined by the lowest cost-per-rating. The ability to reach targeted, precise audiences also matters. At Cossette Media, we already activate some television campaigns based on audience targeting offered by select Canadian broadcasters, which is based on their data and technology.
Additionally, we've introduced TV attribution in the past year, which is an innovative way to measure television performance. In the age of digital real-time measurement, it's unbelievable that we still buy TV spots based on rough estimates and we believe the television industry should dedicate resources and energy on cross-platform video measurement.
On the other hand, we use the case of upfront presentations timing to explore the new planning and activation trends on the video industry. Our goal is to always elevate our expertise on cross-channels video planning and generate efficiency by creating synergies across all-channels in the media mix. Instead of big presentations, we'd rather have personalized presentations by the broadcasters based on our agency's needs.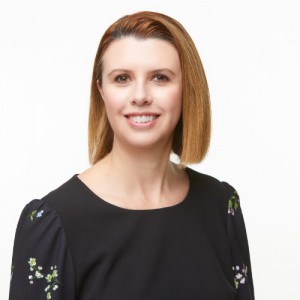 Lindsey Talbot, managing director of trade and activation, Wavemaker
Upfronts as a concept are the industry's chance to shine. They allow advertisers and agencies to preview their upcoming fall and midseason content, [and to evaluate investments] in high quality content with schedules that are strategically designed with the goal of driving more audience, which in turn drives more advertising revenue.
Due to declining viewership of linear TV coupled with limited supply, demand on inventory in Canada is strong. In order to obtain the most efficient and contextually relevant inventory, now more than ever it is important for clients to sign off on their television plans (typically three times per year for the three major buying periods) within their agencies recommended optimal timelines. However, flexibility for clients in this market place is key. Long term, upfront commitments do not allow for flexibility as they are non-cancellable and predicated on adhering to an agreed upon dollar volume.
The best strategy is to ensure we give our clients the flexibility to optimize throughout their fiscal to make changes to their media mix, budgets and optimize based on learnings throughout the year while still maintaining efficiencies by going to market (three times a year, not once) but with sign offs that allow us to get to market early enough to secure the most efficient inventory.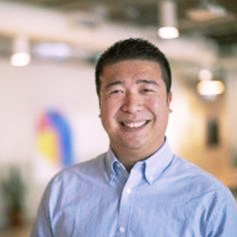 Cobi Zhang, director of media investment and activation, Horizon Canada
Upfronts are very much still relevant, but instead of debating whether it's the right way to buy, the truth is that it is the necessary way to buy.
As media buyers, we're caught between a rock and a hard place. On one hand, we're riding on the tidal wave of the technology evolution of the media industry with more and more data being fueled into our decision making every day. On the other hand, we're still working with a business model that could be described as "anachronistic".
In fact, upfronts are in many ways a "pageantry", with the broadcasters drumming up excitement and parading their upcoming content line-ups. This "pageantry" is still relevant today because of the demand coming from the marketers. By now, we're all well aware of the downward trend of the viewership on the linear platforms. However, that trend hasn't discouraged marketers. Instead, lower supply translates into higher demand. Marketers want more precise targeting on the linear platforms, but at the same time don't want to miss out on highly sought-after top programs. As long as the demand is there, broadcasters will continue to roll out the red carpet at upfront time.