Showdown: Which short-form platform is in it for the long haul?
TikTok played a big role in the recent Federal election. Every other social platform has a Stories feature. But does that mean they're worthwhile investments?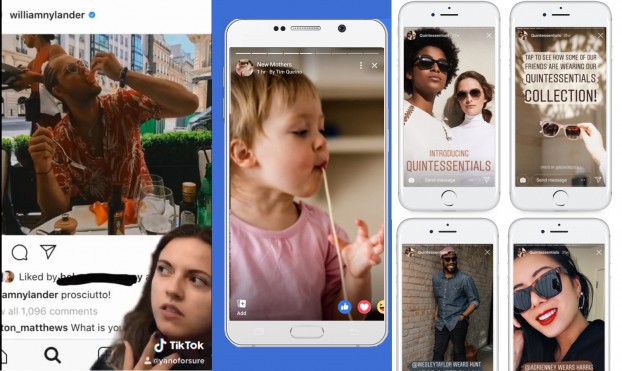 Today, video is everywhere, but there's a real zeroing in on short-form.
Only a few years ago, it felt like the only online video destination worth looking at was YouTube. The YouTube business was booming, with superstars like Lilly Singh and PewDiePie began pulling in millions of dollars per year. The platform even launched a premium version, initially meant as an ad-free alternative to its flagship product with a slate of exclusive original series and movies, although the originals side of the business has died down.
Now, platforms have developed an increasing number of short-form options to match the ever-shortening attention span of (you guessed it) Millennials and Gen Z. While Snapchat popularized the Stories format, the short-form storytelling method now stretches across platforms such as Facebook, Instagram and WhatsApp – and brands were able to get in and buy ads fairly early on.
Meanwhile, the new(-ish) kid on the block, TikTok, has given way to all sorts of new and often edgy content. And, unlike a certain super-short-form app that came before it, TikTok is already running ads.
Both have caught the attention of a key, content-hungry demographic. But that demographic is also known for being notoriously ad-lergic – so can they stand the test of time?
We reached out to our digital panel – MediaCom SVP and business director Jodi Peacock, Mindshare director of paid social Cassandra Woloschuk, GroupM's global president of business intelligence Brian Wieser, Cundari's digital media manager Eric Battiston and Magnet's director of digital solutions Jessica Tran – to look at the risk and reward behind investment in these fprmats.
TikTok, on the clock, but could the party stop?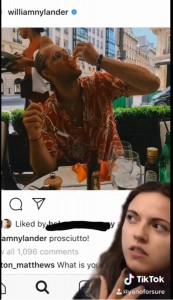 The mobile app owned by Chinese-headquartered Bytedance has taken social by storm in the last year. Originally known as Musical.ly and serving as a lip-sync app, the app now specializes in short-form videos (still often incorporating lip-sync of music or movie and TV scenes).
TikTok has, naturally, drawn comparisons to the former Vine. Both are mobile-first and very short-form compared to the likes of Instagram and YouTube (although Vine's videos never went past six seconds) and have become a platform for comedy that is at times absurd and difficult to explain to adults.
But unlike Vine, which saw some of its most well-known creators such as Thomas Sanders, Nash Grier and Lele Pons gradually move away from the platform and toward competitors like Instagram and Snapchat (where they could more easily broker brand deals) before it eventually shuttered in 2016, TikTok has already directly monetized the platform.
While most agree that the videos are too short for preroll, TikTok has found a niche promoting videos from advertisers on its Explore page. One of the first prominent Canadian brands to do so was Baskin-Robbins Canada, which promoted its viral Stranger Things-inspired challenge through the platform in July.
It's not without its controversies; on Nov. 1 Reuters reported that the U.S. government had launched a national security review into Bytedance's acquisition of the former Musical.ly, with concerns that the company may be censoring politically sensitive content.
Little is known about TikTok's Canadian audience – the platform keeps most numbers close to its chest, but has stated that it has 500 million monthly users, with only 5% of those users being in the U.S. It does show signs of working closer with Canadian brands, however, with job postings currently up for brand partnerships and client solutions managers. Both postings state that it is in the beginning stages of building a Canadian-specific partnerships team.
There's also little information on how much TikTok ads cost, but a report from Digiday asserts that while it was testing ads earlier this year it was quoting USD$10 CPMs. Beyond self-styled, amateur creators, it's also attracted big names, from Gritty to NDP leader Jagmeet Singh. But does TikTok have legs to grow into something bigger? Or will it stay surface-level?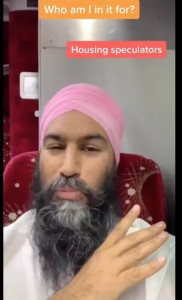 Peacock: With its star status at VidCon this summer to its role in the recent Canadian election as a platform for young voter opinion (and home to Jagmeet Singh's funny lip sync to E-40′s "Choices"), there's no doubt there's a lot of momentum here.
Combine that with native ad options that play on hot platform trends like branded hashtag challenges and a tipping point on the verge of happening where advertisers start shifting budgets away from Millennials into Gen Z (who make up the vast majority of users) and I think we're going to see TikTok on a lot of media plans next year.
Woloschuk: There is clear opportunity for scalable reach on the platform with the recent rise of TikTok's popularity. Appetite to test TikTok both from the agency and clients side continues to increase. However, with the platform being on the forefront of its growth, there is a higher risk factor that needs to be considered. TikTok is still the unknown in Canada.
Wieser: In terms of commercial traction, they've come a long way, and it's getting a lot of attention, but any data I've seen suggest that it's a niche, and a very small niche at that. TikTok could have legs and it could manage to build itself into something big, but admittedly it's hard when its content is so short.
If contents are short, sessions are short. If you have one tenth of the population using your platform for a few minutes a day, you have a very small business. And regardless of CPMs, I don't know if anyone really knows what they're really getting, because no one knows how to confirm who or how many people actually saw. Being a Chinese-owned company will make things interesting, and the imperatives of the Chinese government will dictate a lot. Can they generate enough support for their business in the U.S. or Canada? Probably, but it will be interesting.
Are Stories a path to glory?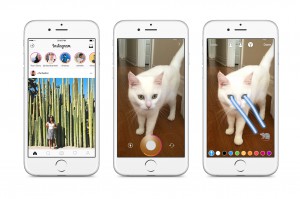 Stories have almost become a standard for social platforms. While the two most well-known Stories formats are Snapchat and Instagram, they've also crept their way onto Facebook and WhatsApp. Although Stories themselves don't differ much between platforms – the videos and photos last up to 15 seconds, and all have actions that can be taken such as travelling to a website or going straight to an online store – buyers say the audiences are slightly different. And, so are the rates.
On Instagram, Stories generally run cheaper than Feed ads; according to 2018 data CPMs are USD$8.68, with feed ads costing nearly 70% as much. Data from the same time period quote Snapchat's story CPMs at $USD13.49, which coincides with feedback given to CARD from industry insiders.
Battiston: From a cost-per-view perspective, I've noticed over the last three years, [Instagram Stories] have kind of remained the same and maybe a 19-cent cost-per-view, but the view-through rate has dropped significantly, because I think people are getting into this mode of scrolling through, skipping and not really paying attention.
Snapchat in particular, we had a six-second video on there, and people were watching maybe one second, and the cost-per-view was twice as high as any other platform, so we paused the campaign early. I think there' s a future there, but it's about catching people's attention immediately. It's one of those placements that you have no choice but to look at, because people just default to scrolling through.
Peacock: I love the Stories format, but I don't think many advertisers get it right because of the extra effort it takes to create assets. Too often, advertisers take stills and throw a "Learn More" button on the ad. It's boring and such a waste of a format that allows you to doodle, draw, have fun and show your brand personality. I highly recommend getting your organic social team to take some chances, see what gets traction, and then consider promoting it.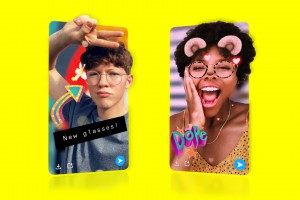 Woloschuk: Instagram does it right. The environment, experience and consumer mindset are all aligned making it the perfect place for brands to insert themselves authentically into. Stories formats continue to drive performance for brands incorporating them into their marketing plans, which rationalizes why we have seen other platforms try to replicate the experience.
Tran: Our clients are fairly conservative. When we have been testing and using them within our plans, we've been seeing some pretty good results. In particular, we've been seeing increasing view-throughs and decreasing CPAs. I think generally speaking, we're seeing a lot more appetite from consumers to see content that isn't as curated and isn't as permanent, so there's a great opportunity for brands to join that.
There's a different approach to creating content, and tapping through is pretty natural behaviour on stories, so you need to make sure you're designing pretty intriguing creative. We've been pretty fortunate to work closely with the Facebook team to redesign our assets to accommodate enhancements to our creative. You might have more resistance if you're something like a financial institution on Snapchat, and in general we'd say Instagram most successful because the widest audience is there.