Star Metroland updates digital ad solutions
In an effort to become a "better full-service partner," the company is looking at its targeting and ad load features.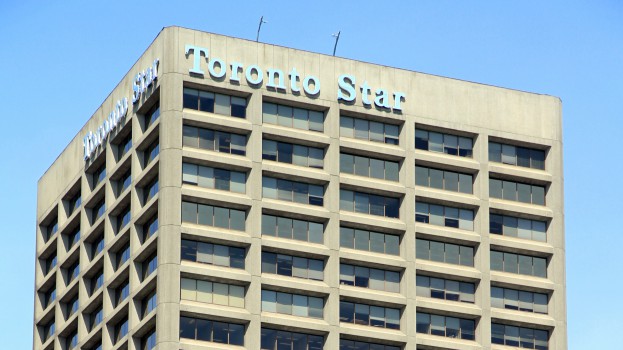 As part of an ongoing Torstar-wide transformation initiative, the company's Star Metroland Media has undergone a new initiative to improve digital ad experiences for consumers, as well as making ad buying easier for clients on its digital properties.
Torstar has partnered with Grapeshot/Moat to use the company's pre-bid ad filter, combined with content tagging from its own DSP (Eyereturn) to create a negative keyword solution so that clients can filter out undesirable topics for digital ad placements on news sites.
Pary Bell, SVP of commercial products and sales operations at Star Metroland, said in a statement that the company has been listening closely to clients across the marketing spectrum, including national advertisers, SMBs and agencies. "We've been working… to be a better full-service partner."
Regarding the negative keyword solution, Bell said it has potential to open buyers up to more inventory across the sites. "If there were any of our news sites that you weren't buying for this reason, now you can feel fully confident buying them."
From a consumer-facing angle, which will also benefit advertisers, the company has introduced a "lazy load" feature across most of its 34 owned-and-operated sites. Lazy loading is a design pattern used to defer initializing or rendering an object (such as an ad placement) until the point at which it is needed – in the case of ad units, that usually means when they're on screen. The result is more efficient experiences for readers, because the website or app won't lag, but for advertisers, that means ensuring all ad impressions will be delivered in view.
So far, the feature is in place on 28 of the company's sites, while its flagship site, Thestar.com, has made ads sticky on the scroll to add greater visibility. The remaining news sites are tied to Torstar's six regional dailies in Ontario (such as the Hamilton Spectator, Waterloo Region Record, Niagara Falls Review and other mid-market dailies). Those sites are currently undergoing a redesign to more closely mirror the viewing experience of Thestar.com, with plans to run the lazy load feature by 2020.
Heading into the new year, Torstar says it's working on more initiatives that use data to help clients target consumers on and offline.
Star Metroland Media's brands currently reach 14.8 million Canadians per week across print and digital.