CBC Sports, Red Bull expand Gem's sports offerings
The three-year deal gives the pubcaster rights to Red Bull Media House's Signature Series back catalogue and future live events coverage.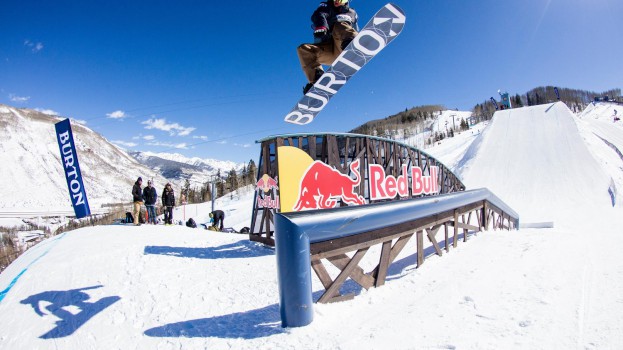 CBC Sports has entered into a deal with Red Bull Media House that will bring increased sports coverage to its OTT streamer as well as linear broadcasts.
Chris Wilson, executive director for CBC Sports and Olympics tells MiC the three-year-partnership will make available the entire back catalogue of the Red Bull Signature Series as well as future live coverage of events like the Crashed Ice, the Red Bull Ice Cross Downhill World Championships on CBC Gem as well as linear broadcasts.
Wilson tells MiC that highlighting new Olympic sports like surfing and skateboarding will hopefully bring a new audience to CBC Sports, where the mandate is to cover all things Olympic. "It's still on brand for us," he says, adding Canadian athletes are also part of the draw.
Previously, coverage of the Signature Series has only been available through Red Bull's own platforms with live events occasionally slotted into the CBC Sports lineup in the Saturday night time slot following Hockey Night In Canada (which wraps up past midnight). This deal marks an officially expanded and ongoing schedule with more than 30 past programs like Volcom Pipe Pro, Red Bull Roller Coaster and Burton U.S. Open among others.
"It's obviously a little bit different from what people may expect CBC Sports would cover," Wilson says, and that creates new opportunities for advertisers.
Gem has created an opportunity for growth for the broadcaster's sports coverage, Wilson says, and sports are now a key part in the long-term strategy for the streaming platform. With that popularity has come an opportunity to provide evergreen content, Wilson explains. "In the past, where we would have negotiated for live rights because we were only thinking linear, now it's given us this whole other avenue to explore," he says, hinting at similar deals with other sports properties.
While mum on audience reach, he did say the post-Hockey Night In Canada time slot – previously unavailable to the sports lineup – has "over-delivered on the audience side" particularly with younger viewers. After experimenting with sports coverage following NHL action, the slot is now permanently a part of CBC Sports scheduling and will be where the Signature Series airs.
"We're definitely keeping a really close eye on that time slot and the growth of it," says Wilson. "Between that and having those additional on-demand properties on CBC Gem it's opened up some new lines of business for us."