Marketers are putting programmatic back in agencies' hands: study
This year's Digital Pulse survey paints a more nuanced picture of the in-housing trend.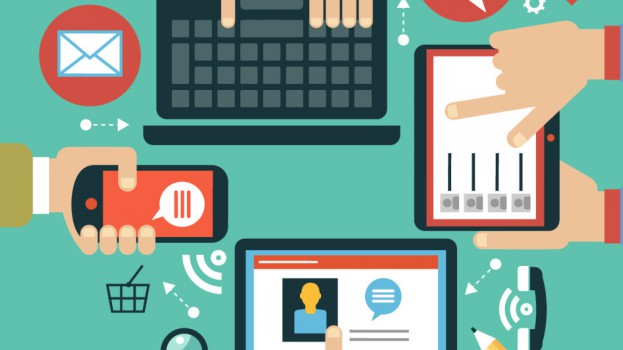 For several years, anxieties about in-housing media buying – primarily digital media – have made headlines in the agency world. Earlier this year, P&G moved some of its media in-house (although most of its buying still remains with its new AOR, Carat), whereas some newer advertisers, like printing business Vistaprint, have picked AORs based only on a single form of buying while keeping their performance media in-house.
However, a new report shows that reliance on agencies is growing. According to the report, which was the result of a collaboration between the CMA, strategy magazine, Ipsos Canada and Vizeum, this year 50% of marketers increased their reliance on agencies, and only 15% reported that they handle more digital marketing in-house.
The report noted that in 2017 and 2018, there was a "very apparent" pendulum swing that saw a rapid rise in marketers moving more digital work internally, after years at or around the 10% mark.
Certain forms of advertising are more likely to be in-housed than others, but others that had previously moved more under marketers' banners are once again going back to agencies.
For example, programmatic advertising has often been associated with a lack of trust in the digital media industry; from viewability to brand safety, programmatic display and video buying has long been under a microscope. And although agencies have more-than-doubled their familiarity with programmatic advertising over the last six years – from 18% in 2013 to 45% reporting that they are "very familiar' with programmatic practices – agencies have managed to stay ahead of marketers. Currently, 49% of agencies report familiarity with programmatic, although the gap of knowledge between marketers and agencies in the subject area has been narrowing.
Despite that, actual usage of programmatic has shot up for agencies compared to marketers. In 2018, for the first time, more marketers reported that they use programmatic marketing often (38% of marketers versus 35% of agencies). In 2019, 62% of agencies (compared to 46% of marketers) reported that they use programmatic often.
Other areas are more split: for example, familiarity and usage of social media marketing is essentially even between the two parties (with 91% of marketers reporting that they execute social media marketing often, compared to 90% of agencies). Marketers also report slightly higher rates of handling branded content or native marketing (62% versus 59%).
Nevertheless, the CMA's report shows that spending on almost all "analogue" media is going down, with OOH being the only more traditional channel to report growth (with 3% of marketers saying they've increased their spending on the medium). With display, voice search, online video and social spending on the rise, agency reliance for digital marketing is still high.
While email marketing, website management and social are more likely to be managed in-house, some mediums are more distinctly in the hands of agencies.
For digital audio, only 15% of marketers handle that in-house, while 55% rely on their agencies and 30% split the responsibility. Only 19% of marketers handle programmatic entirely on their own, while 52% outsource to agencies and the remaining split the job.
Other advertising channels are more evenly split; search engine marketing is almost completely even (35% in-house, 34% in-agency and 31% split), as is digital signage (36% in-house, 30% in-agency and 34% split).