Media roundtable: How agencies are investing differently
Agency leaders and marketers ask the big questions: like what happened to the 360 planner? How much data is too much data? And where is all the money going?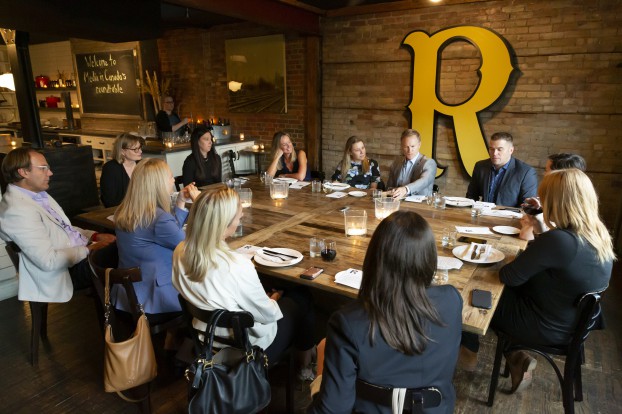 What is an agency's greatest asset?
Most agencies will tell you similar things – their data, their tech and their people are their best assets. As such, that's where they spend their money.
But as new media challenges arise, the dollars have to shift. Core competencies can't fall behind, and clients have to be kept happy. In this great balancing act, how are agencies getting it right, and how are some coming up short?
In our final roundtable of the year, closing out a series of talks on how different stakeholders can build a more sustainable Canadian media industry (read our previous roundtables on the subject here), we brought senior agency leaders and top marketers to the table to share their strategies, triumphs and occasional struggles when it comes to investment. In this candid discussion, our guests opened up about where they think they're falling behind, but also focus on where they see opportunities for big growth.
Present at the table were Initiative president Helen Galanis, Touché! CEO Karine Courtemanche, Cossette Media GM and SVP Brooke Leland, Kinetic Worldwide owner and CEO Kevin McDonald, General Mills VP of marketing Emma Eriksson, Tourism Toronto CMO and EVP Jon Mamela and The Globe and Mail CRO Andrew Saunders. Moderating the discussion were Media in Canada's Bree Rody and strategy's Mary Maddever. Also present were strategy associate publisher Lisa Faktor, The Globe and Mail managing director of client partnerships Penny Hicks and Media in Canada staff writer Kristyn Anthony.
Responses have been condensed for clarity and length.
Rody: Let's talk about the changes that you've observed within the industry – what sort of investments or changes have you had to make in order to accommodate those changes?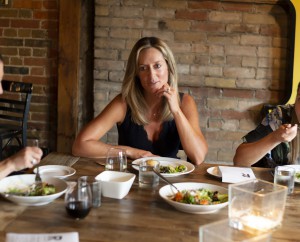 Leland: As an industry, we have so much access to all this amazing data. And we've invested a lot in these great data scientists and analysts over the last five years, but it's been this progressive change looking at the more human side of the data. We just hired a VP of analytics and insights, Kristin Wozniak. She's like an anthropologist storyteller. It's nice to have a human spin on things. So we're investing in humans.
Galanis: I think the data conversation overtakes some of the agency offering. We have a lot of data for IPG – we bought Acxiom – but we need people who can activate the data, who can show us how it's helping us and how it's driving business. So in addition to analysts, we're investing in strategists who understand the interpretations. We started with one head of strategy for the agency, and by the end of the year the goal is to have a strategist on every team, to cross-train them on data interpretation, to bring in a different profile. People are the biggest investment. They're pricey, but they're also the best ROI.
Courtemanche: But the reality is, it's easy for us to say that it's easy for us to invest in people. On our side, we're all from big groups and networks and the investment is not at the agency level. Acxiom is a huge investment. So nowadays, the decisions that are going to make a true, true impact on our clients' business is at a global level. That investment and sophistication that is required is not taking place at the agency level. A lot of other people are taking care of that.
McDonald: We've invested a lot in research, a lot with Environics, and we've also invested a lot in the mobile and data space, but people is a huge component for us. We all have access to the same amounts of tools and technology. But to invest in the right people is something that is huge for us.
Rody: So, for the brands at the table, when you're in discussion with agencies, how much do these 'people' investments factor into your decisions? Is it more important now than a few years ago?
Mamela: First, we look at the people in terms of who's going to be on the account, what expertise is brought to bear, both in a specialty capacity and also in holistic thinking. I think you can make a significant investment to have a unique ownership, like IPG with Acxiom, but in the end it's about who's working on the business, who's spending time getting to know us and what we're all about, what kind of expertise do they bring. What's growing for us is the ability to sell the "why" and not just the "what."
Eriksson: The media environment is changing so fast, so as clients, it's hard to keep up, so that's why we're leaning very much on agencies. The people that we call on at the agency wear so many different hats. They need to understand the techy stuff, they need to understand the creative side, they need to be connected within the media community. Drawing from experts helps, but man, the level has been raised for what's required of an accounts person at this point. There's an education component, making sure that they can keep us up to speed.
Courtemanche: And the entire notion of account management itself is challenged. Nowadays your relationship is not going to be with one person. It really has to be many different experts on both ends. It's moving every six months, and it's never going to be as simple as it was in the past.
Galanis: It used to be possible to be a media expert end-to-end. But now, there are so many deep areas of specialization. It's impossible to be an expert in all things. But in a symphony metaphor, planners still need the conductor. Conductors need to know how to play every instrument. Maybe they're not the experts, but they need to understand everything within that aptitude, because we can't expect clients to understand the nuance of that. So when we talk about people investment, it's not just in the hire but in the learning and development. We're kind of bad at that as an industry, if we're being honest.
McDonald: The 360 planner is now the 180 planner. You used to be able to do everything. Now you can only do half of what you used to do. As an agency, we have more research and data than we've ever had at our fingertips, but now we spend all our time asking, who are the right partners, what are the right platforms, how do we leverage these relationships for our clients? I think gone are the days where you could have a planner who knew everything. Now it's impossible. We have to invest in the right people and partnerships.
Rody: Data is obviously such a big focus with investment lately. How much are we investing in data now – purely the gathering and sourcing – versus the extrapolation, interpretation and activation?
Galanis: Data is a blessing and also a bit of a curse. We have to mine reams of data we didn't have to mine before. If you don't have systems where you can seamlessly get to the good part, it can take people away from what they should be doing. It's not a sexy part of the conversation, but having the dashboarding and visualization tools to contain that, to allow the time to focus on the goodness of the data and what it's telling you, it's a challenge. It's something I don't think we've solved for. We're investing in analysts who aren't necessarily the insight generators but the ones who can aggregate the information for us, and then the strategists can do what they do from there. There's a rigour that's still lacking.
McDonald: And every single data company has the "best" solution. So we also have to spend time fleshing out these data partners. For every 10 that you meet, I think one or two might be onto something.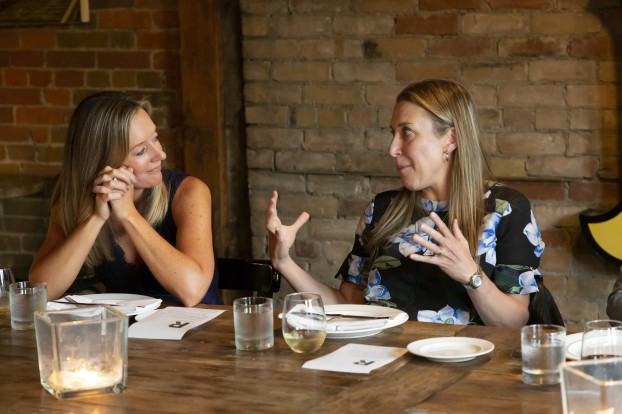 Rody: Brooke, regarding Kristin Wozniak, when I spoke with Cossette about the hire, you said it was more about activation around the data. Is that something the whole group is moving to?
Leland: Absolutely. So, we have our crew, but we've started to shift them over to the role of data scientist. We're allowing them to play more of an interpretation or exploratory role. We bring in kids from banks, from Uber, and move them from a techy role into something a little more analytical. It's also nice because there's good retention, and it's tough to keep them engaged in that level.
Courtemanche: One area that perhaps we haven't invested in enough collectively as an industry is the wealth of data coming not from online. When we talk about data scientists and data analysts, we always refer to the online data that we're getting. I think the shift will be about how we merge results from offline and online, and creating an integrated data solution.
Eriksson: We're always working at how to merge our internal data with media, versus sales, trying to connect all those different pieces to hit insights, especially with the evolution of ecommerce. Are you guys working with clients to merge more internal data with your external media?
Leland: At our team, they work with Google Big Query, and they're sort of like party planners. They look at your information, they talk to Vividata, they look at other data, and they invite them all to the party.
Courtemanche: And I think the Holy Grail that everyone's trying to get to is to be agnostic, which is hard to truly do. We'll probably move on to talk about other issues, like how a world that is cookie-based will no longer exist as we know it, and the key to that is our clients' first-party data. Brands and clients that have access to that will be way ahead of the competition. That's our focus, is getting the right platform that gives you an agnostic view of the data, to open yourself up to discussions that we've never had with our clients about data ownership. It's a complicated conversation, but it opens the door to all kinds of new relationships.
Leland: One of our missions is to make media more accountable. It's investing in our content and publishers from a Canadian perspective. Looking at authoritative content, content that is trusted. Especially like with General Mills, we're looking at investing your dollars in places where it's safe. We have PMPs in Canada and Quebec that incorporate trusted content providers. I think that's also on us to make sure that we're keeping the colour alive in good ol' Canadian journalism.
Rody: How do you approach relationships with your media partners and tech partners? How much more focus is on external partnerships than previously? And for the clients here, what are you looking for in terms of relationships?
Galanis: This is a big passion and priority for me and something I think we've done a lot of good work in. Having been on the client side and at Rogers, I was really able to see firsthand what kind of influence the right partners have on clients. It starts with the Facebooks and the Googles, but from a media agency perspective, there's a real desire to connect at those senior levels. The legacy approach of media agencies is to be somewhat adversarial, and not always inclusive with partners. We see clients having direct relationships. For us, this year, we had our very first "Reverse Upfront." It was a bit of a love story, we brought in clients and we hosted it offsite, we put a lot of time, effort and money into that presentation, and the feedback was overwhelming. The intention was to tap into partners in ways that we hadn't been, but the secondary benefit was change in reputation, clients hearing that we're doing things differently.
Courtemanche: I'm going to put on my Quebec hat here. It was striking to me five years ago when I started working in Toronto, building Touché! here, and media partners didn't have access to the planners. Still, it is very entrenched in the culture of the city that most partners will have access to the buyers, the traders, and not access to the planners. Even at my own agency, it has been a real struggle. I was meeting today with a partner who targets people 50 and over. Oddly enough, most Canadians are 50 and over, but the buying demo is still 25 to 54, and he said he's had a hard time meeting with people who are willing to challenge the brief. And he was meeting with buyers. So I think it should be the planners who are able to challenge the brief and the mandate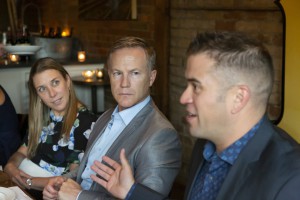 Mamela: This is surprising, because at the end of the day, as a client, it's the planner you're leaning on. From our perspective, in terms of the strategy the media should support… That gap that I was clearly not aware of, that's a bit of a reality that might prevent the best solution. As Helen said, there's a go-around between the publishers and the media agencies. You start to ask, "Why is the media agency not seeing the same thing that I am?"
Saunders: But there has been a transition. There's a changing relationship between the publishers and the brand.
Courtemanche: Yeah, the shock was really five years ago, but there's still a heritage that the Quebec market didn't have.
Mamela: For marketing a destination, we lack any of the data that suggests whether or not a visitor actually came here as a result of our marketing. And linking between the third-party data sources and telco providers we're talking to, to inform us about whether or not our efforts result in visitation, even Google is trying to work with us to try and give us at least proxy indicators. That linking of third-party data sources with our activity and the in-between, the media agencies become vitally more important. We need to prove what actually happened – did John arrive at this destination after seeing an ad after many years? Understanding audiences and buying off of a segmentation model, like the Environics segmentation we sometimes use, to be able to buy in the Globe and ask, "What's that going to do?" it's essential and critical.
Courtemanche: This notion of proxy is really interesting. That should really be the job of the planner. Nowadays, the planner should be able to say, "What's my strategy, what's my KPI" – if there even is a KPI, which nowadays, mostly, there isn't. Especially in retail and tourism. The KPIs are not fixed. The job of the planner nowadays will be to know, what is that proxy? What are we activating against? What is our goal? There truly isn't enough tension behind it these days.
Eriksson: One point on the previous discussion around partners, I know that the media agency's value is to bring the right partners to the table and help understand brand objectives. In this world, you can't run a campaign without having several parties at the table, and we're getting better and better at having these multidisciplinary teams working together. I feel like it's more open now, partners and agencies coming to the table working together.
Saunders: It's probably part of the DNA of the marketer. Success is very different today than it used to be.