Media roundtable: What really matters in the pitch?
MiC's experts look at the investments required to do good work – talent, time and tools – and try to determine where the industry might be coming up short.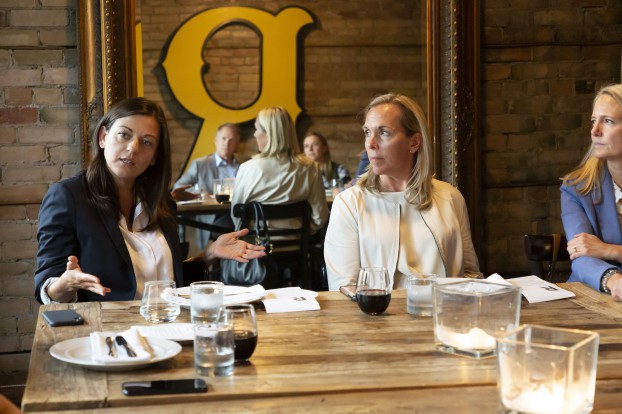 Clients want to know where their fees are going. Agencies want to know what will make clients happiest.
For the latest MiC roundtable – the fourth and final in a series about building a sustainable media industry in Canada – agency and brand leaders met to discuss their biggest shifts in investment, and where they're still struggling.
For some, it's a matter of investing the right amount of time in the right talent. For others, it's determining which tools will deliver the best ROI. In our discussion, participants weighed in on their investment challenges and triumphs, as they try to match the pace of change.
Present at the table were General Mills VP of marketing Emma Eriksson, Initiative president Helen Galanis, Kinetic Worldwide owner and CEO Kevin McDonald, Tourism Toronto CMO and EVP Jon Mamela, Cossette Media GM and SVP Brooke Leland, The Globe and Mail CRO Andrew Saunders and Touché! CEO Karine Courtemanche.
Moderating the discussion were Media in Canada's Bree Rody and strategy's Mary Maddever. Also present were strategy associate publisher Lisa Faktor, The Globe and Mail managing director of client partnerships Penny Hicks and Media in Canada staff writer Kristyn Anthony.
Read part one here.
Responses have been condensed for clarity and length.
Rody: For agencies that are part of a larger groups, you can have goals, you can make suggestions, but it ultimately comes down to someone else giving the OK. How have you been advocating for change at the agency level?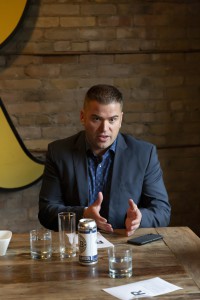 McDonald: I spent the last seven years at Omnicom, which was great, but some of the challenges we had was convincing some of the people in New York to invest in certain technologies in Canada. Canada is a very small piece when you look at even North America alone. They're not going to listen as much as they are to the U.S. For us now, we're an independent company, and that allows us to invest, move and pivot when we need to, as well as partner with whoever we need to.
Courtemanche: That's where Alain [Desormiers, PHD and Touché! CEO] team up together a lot.
Galanis: I feel very fortunate at IPG. We're only as good as what global provides us with, from the tools that they build to the data that they procure, all of that needs to be done at a global scale or it's just not competitive. They're great at that, and from an entrepreneurial perspective they're very supportive. I've never felt stifled or like I need permission. There are markers you need to be hitting, but if you are, you feel completely emboldened to do what you need to do.
Leland: You guys are like the little guy at the bar that picks a fight, but has a 6'8″ friend behind them.
McDonald: That's great, but there are a lot of people at different holding companies that would not be able to say that. They need something, and it sits on a desk in London, or New York.
Galanis: We hear the stories. "I can't get a raise." "I can't hire who I need."
Courtemanche: On our end, Touché! is one of a kind. We're the only country in the world that has an independent brand with Omnicom. It really is the best of both worlds. I joined Touché! when we were still independent, and I'd never go back to being an entrepreneur. You can either go with the big brands and be sophisticated enough but be willing to work in a network that will put in the money, or you go with the smaller brands. I want to attract talent and work with brands such as yours [Eriksson's]. You need to have backing.
Rody: Is everyone here able to invest as much in education – both for your agencies and for your clients – as you'd like?
Leland: It's tight. We always put a big chunky line item on our list at the beginning of every year and then you look to spend it, but it always comes up a little short. One we're looking at is HackerYou. It's giving kids education outside of their day-to-day disciplines, so we try to shake it up a little. But we could get better at that.
McDonald: That's one of the advantages of being with a holding co. The HR teams have different universities within the companies that they're constantly training people through.
Courtemanche: If you can honestly say "I've invested enough," you're probably not educated enough. There's so many platforms and things you can get better at.
Galanis: It will never be enough, but there's still a wealth of stuff that you can exploit strategically. Facebook teaches you how to use Facebook and Google teaches you how to use Google, but hopefully you have the critical thinking on your team to vet through the bias. Just hearing from our teams, there's a lot of education from various places, but it's overwhelming. What we've focused this year is taking what we have and creating a course curriculum for every role within the agency. If you're a planner and you want to be a supervisor, here's the curriculum and you should be taking. But if you're going to implement that, you have to manage it. What happens next year when the course curriculum is different? That's the challenge today: how you keep evolve it and focusing on it.
Courtemanche: I think the real question is how much do we invest in our clients? This is where Google and Facebook and all the American giants have been extremely good, where Canadian vendors could probably learn a few tricks.
Mamela: I just went through a big three-hour session with them today.
McDonald: Do they have people in your office yet?
[All laugh]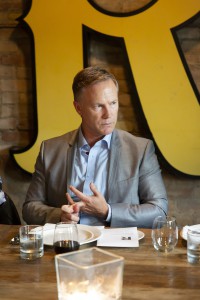 Mamela: Learning firsthand what I learned in that session this afternoon, it allows me to challenge the media agency as to whether or not that same thinking is coming up from them. It was interesting asking myself, "Why am I learning directly from the vendor?"
Courtemanche: What if a Canadian vendor would have offered you three hours to spend with them?
Galanis: There's a sort of unfair comparison in that. I think there's a platform complexity we can acknowledge from Google. That's not to say there's more value there, but there is a complexity. The point to access is fair, but I'm not sure every partner needs a three-hour window.
Courtemanche: But that should be a call to collaborate for Canadian partners. Maybe not three hours with each of our clients, but if you could come in all together with your clients. It would be lovely if the industry could really rally and try to bury hatchets and educate clients on how good our platforms could be.
McDonald: I'm also willing to believe that if The Globe and Mail were as complex as Google and the spend were as high, clients would be more than willing to spend three hours.
Galanis: There might be a shift from selling to teaching. There was, historically, a selling business and a relationship business. I think why we embrace some of the digital partners is because yes, they're big, yes, our clients are curious about them, but they do take a teaching approach. I think that pivot would serve everyone well, because you need to learn how to plan legacy media as well as those new digital media. Not everyone has made that transition yet.
Leland: Then there's also the point that it's obsolete the week after you learn it. [All laugh]
Rody: For our marketers, do you find there's increasing pressure on you to have firsthand knowledge of working with partners?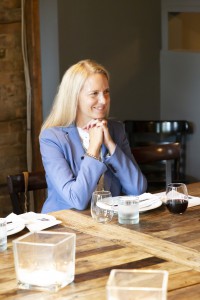 Eriksson: I think our agency has been very good at going with us to these education sessions. I think they're very much thinking about educating their client. Part of that is bringing them to Facebook, bringing them to Google, so we can get up to speed. But because it is so complex, it puts another level of expectation for these planners to be breaking it down, talking to clients on their level and bring them along to make the right decisions. It's a big piece, but we do it in conjunction with our planners.
Mamela: We're a bit unique because we're an agency on behalf of the city. As our business model has changed more from paid media into content, we've gotten into the room with media brands, publishers, influencers, both in conjunction with our creative agency and sometimes in front of the agency. Interestingly, as some of their business models were changing, we got to be in the room with them discussing it, rather than waiting to see those changes on a rate card.
Courtemanche: I think that's one thing we all share is that the more educated our clients are, the better the relationship. If we don't do it, it's never because we try to keep them in the dark. The best clients are the most educated ones, and it's a matter of investing and finding time to talk about the right content.
Rody: Do you feel like you're able to do that as much as you'd like to? Or do you not have the time?
Courtemanche: We probably represent 10% of our clients' time. Finding the right content and the right time is the key. Some of our clients have media-educated individuals. But I think we need to acknowledge that we're part of an ecosystem with our media partners and our creative partners. The key is to be aware of what keeps our clients awake at night. The things we end up losing sleep over, it's usually because we didn't get it right. So we have to make the most of that 10% of their time that we actually get. It's all about choices.
Rody: Everyone's invested in data specialists and analysts. But even just the people on the accounts, have you looked at various backgrounds? Publishing side? Brand side?
Leland: One of our best investments over the last few years was Wes Wolch, who's Canada's cannabis connoisseur. He came to us from Vice. He has a very robust understanding of the cannabis market. Speaking of education, that's an area where we've had to educate ourselves a lot in really quickly.
Courtemanche: It's a new era. It's not what it used to be. The best people we can get are the ones we can grow within our business. If we can get them enthusiastic about our industry and clients, and grow them as we provide the education and training, this is the best investment we can get. It's tough to attract people – for any business.
Galanis: I think our juniors are our most valuable asset because we get to mould them and grow them. I don't really care what their education is, because it's about the individual. Three-and-a-half years ago when I started this job, I said I was going to meet everybody before we hire them, and I still do that. That's a massive amount of my time, but the ROI on that far exceeds anything else I've spent time on. When it comes to more senior roles, I do favour people who have a bit more brand-side experience because of the insight, but media underpinning is still important, and we've learned that in some ways the hard way. We're practitioners in our field. I don't want to be the kind of agency where we have handlers for account service people. Those new skillsets are great, but I think at times we've pushed it a little close to the line.
Courtemanche: There used to be a time where you were really impressed by someone who was more knowledgeable than you in your field of expertise, and that was the account management people. They knew more than you about TV buys, or radio buys. Nowadays, understanding of the client business and the client's needs is more important than your own area of expertise. Those who do understand the business should be in charge of the relationship.
Rody: How from the agency side do you invest in that VP level? These up-and-coming superstars who have talent that you want to hold onto – how do you ensure that you're investing in them properly?
Leland: I think about Karine's point about business leadership versus media expertise – maybe they're VP of performance and programmatic, but they still know that their role is to be that business leader and understand their clients' ecosystems. We have a younger VP group. Over the past three years, we've gotten this more young, vibrant crew. They're feeding off one another and growing that way.
Galanis: I personally find retention at that level easier, because they're closer to the vision and the purpose at the agency. As a junior it can be hard to keep sight of that. As a senior, you can feel that contribution, and it's easier to stay engaged. I struggle more with someone who's one year out of school who has all this curiosity who is getting buried in ideas. That is where I think we lose great people. They believe in the vision but they're not experiencing it day to day.
Maddever: How do you qualify where you put your dollars? How do you get the most value out of that? What makes, for example, Emma, think "I need to talk to that agency." What attracts you?
Eriksson: You want a strategic partner to grow and meet your objectives, understanding our business and be a partner, grow the business. I think creativity is important, because how are you going to bring things forward without it? Being able to work with other partners, creative agencies, PR, the tech company and be able to collaborate and be part of a team? It comes down to ROI obviously. ROI is especially important in CPG. We need to get the best out of every dollar, and we need to make sure we get good pricing.
Mamela: A little bit is doing your own research in absence of someone doing it on your behalf. Who's really successful in building brands, especially brands that are struggling with the same business problems as you? Certainly we did an RFP process, but we also just did our homework in terms of understanding who was on who's client roster. Where do these agencies stand with their clients? Where's the respective they've built into a band? Will that talent touch yours, or will a new account team come into place? As we market internationally, international scale is important to us. Not just in terms of amplifying and marketing the business, but we don't want to have 10 separate media enterprises. We went into evaluation mode for a few years, with IPG and another media enterprise. It wasn't all-in with one.
Courtemanche: What makes it tough is that what we do is intangible. My output is so much more than an Excel sheet with numbers on it. How do you make it something concrete? That's hard to draft. Putting myself in your [client] shoes, it must be all like the radio stations who say "We're number-one."
Mamela: It definitely does feel that way, but at the end of the day once you're in that room, you do get a pretty good idea of what everyone brings to the table. For us, it came down to the people and the creativity. The tool sets were relatively consistent for the most part. Some things might be differentiators, but they might not be that way for long. At the end, it was, "Who's actually working on the business?" Which is different from who's on the pitch, the stars dropping in and then pulling out. A lot of the work done on the day-to-day is from a strong supportive team. That's not just the VPs. Who's going to run my search? Who's going to track my media?
Courtemanche: And the best talent on certain platforms, whether it's programmatic or social, they're often not the best in the pitch. The ones who are comfortable looking at their three screens and working like that, they're not usually the best in a presentation.
Mamela: Normally as a client you wouldn't expect that. There have been times when you meet someone and you think, "This guy's brilliant?" But when it comes to the work, you trust them. You find those matches.
Maddever: Before it gets that granular and people get on their radar, what types of things in particular are you looking for? What triggers you to have conversations with people?
Mamela: This can often come down to "What gets recognized and rewarded?" Awards are a part of it. Trying to determine who the market leader is in respective categories and looking at how they introduce themselves to the market… for us, we looked to agencies that had experience with franchise-based models and accounts that had other businesses tied to it.
Galanis: Do you ask the media partners?
Mamela: We actually haven't.
Galanis: I find that more and more clients are asking that in pitches. They would have the most broad, potentially unbiased, perspective of talent pools and ability.
Leland: We've had clients upgrade us into pitches. Years ago, when IKEA was looking for a creative agencies, I was welcomed into the pitches. It was like I was IKEA's Swedish spy! It was an amazing experience, but they really valued the thinking on the media piece.
Photos by Kevin Cordick