Media roundtable: Has media become 'The Hunger Games?'
Is the Canadian media landscape approaching greater sustainability – or are today's compensation models upending the way things were?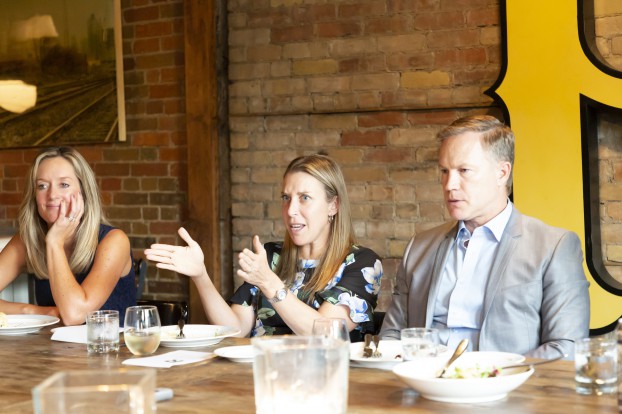 Media is (supposed to be) collaborative. Media is (supposed to be) fun.
Participants in the latest MiC roundtable have all been part of rewarding, fun and high-achieving campaigns and partnerships. But as times change, budget shifts and investments change, and a ripple effect is felt throughout.
Amidst all that, how are agencies and partners working together – if at all? Those around the table agreed that one of the most valuable investments an agency can make is in its partnerships. But when partners aren't always able to be transparent or collaborative, as some attendees put it, media can turn into The Hunger Games. Whether it's the compensation models driving this competitive nature or the changing needs (and risk aversion) of clients, the topic quickly pivoted to how the industry can work together more to ensure a more sustainable future.
Participating in the discussion were Tourism Toronto CMO and EVP Jon Mamela, Kinetic Worldwide owner and CEO Kevin McDonald, General Mills VP of marketing Emma Eriksson, Cossette Media GM and SVP Brooke Leland, The Globe and Mail CRO Andrew Saunders, Touché! CEO Karine Courtemanch and Initiative president Helen Galanis,
Moderating the discussion were Media in Canada's Bree Rody and strategy's Mary Maddever. Also present were strategy associate publisher Lisa Faktor, The Globe and Mail managing director of client partnerships Penny Hicks and Media in Canada staff writer Kristyn Anthony.
Read part one and part two here.
Responses have been condensed for clarity and length.
Rody: I know awards can sometimes be a contentious thing, because they are a big area of investment. I'm curious how much you look at awards when you're evaluating potential partners.
Eriksson: We look at awards for inspiration, I'd say. We've had long marriages with a few partners. We've gone through some pitch processes, and I think we were looking at awards when we were evaluating our new PR agencies and looking at some of our smaller agency partners, but for us, they're more about agencies.
Leland: They're fun.
Mamela: It depends on what the award is for. Is it for the work? Is it for driving business results?
Courtemanche: However, it makes something intangible, tangible. We need to create those video cases when we meet with new clients and tell them, "This is what an audience looks like." We can show them a case, and then they understand and they see how we interacted with the creative agency, how we made them part of our plan. To me, awards is only the tip of the icebergs. It's about creating those cases where we can show our clients what we do. That's why we invest in awards.
Maddever: Everybody said they were investing in data, either data scientists, data anthropologists… data Gods, whatever. And that's interesting, but from the outside looking in, how do brands assess who has the best?
Leland: It's like a house renovation, almost. Money goes into the roof and protecting the basis, and it's not the flashy stuff you see. It's table stakes. You have to have this internal force behind your product.
Courtemanche: Same with the tools. If you look at one versus another, I bet it all looks the same at the end of the day. What's the outcome? How do you use it?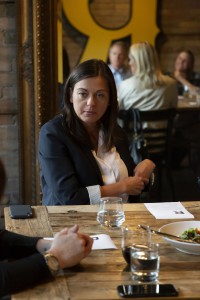 Galanis: Wouldn't you love to sit in on each other's pitches sometimes?
Rody: And when it comes to tools, especially outside software, research tools, data, how do you come down to making that decision when it might not be an area you're super-educated in, and how much of your time goes into evaluating these tools?
Leland: I'd love to make 'em pitch. Full Powerpoint, get in front of us with a keynote.
Courtemanche: There used to be a time where we'd negotiate rates and CPMs. Nowadays, this tech is what we negotiate with our clients. The best rates, the best tools. This brings in another component of the business, which is, we have relationships with our clients 99% of the time, and then 1% of the time, procurement comes in. That's another piece where we need to be as educated as the brands are when it comes to evaluating the impact on their data fees and tech fees.This is where the game is played. What you're paying for the technology, what ROI you're getting on the tech side.
McDonald: The platform we just launched, it took us six months to build. We had 48 meetings, some with repeat partners answering the next round of questions. But that's how many meetings we had, so that should give you some idea of what goes into these developments.
Galanis: How about smaller scale? These big projects are one thing, but on a day-to-day, our planners and teams are being pitched by partners all the time. "Here's this great tool, it's gonna do something different." One of the things that I struggle to do with teams is to be critical thinkers, to get them to ask, "How does that really work? How is that going to affect me in real life?" One of the things I still love to do when I have times is to sit in on partner meetings. Everyone in the room is wondering, "How does this thing actually work?" I hate to say it, but there are some partners who are misrepresenting what their capabilities actually are. We need to ask those questions, because everyone claims they can peek over the walled gardens and do all these things, but it's just not true, or it's embellished. We need our teams to be brave enough to admit that they don't understand what they're being sold.
McDonald: And the right partners can actually hold their hands and walk them through it.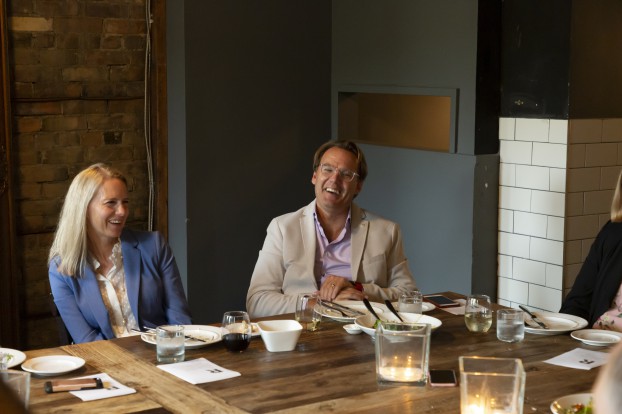 Rody: When you're evaluating potential partners, even though it takes up a lot of your time, do you ever experience partnership FOMO, wondering if the partner was actually the right one to be working with?
Leland: You just have to get out of it quickly. You take time to hire, but you fire quickly.
McDonald: It's like any relationship.
Galanis: And it's risk tolerance. We should be able to make recommendations and stand behind it. But there is a risk threshold to take someone's investment and take that risk. It's a threshold.
McDonald: We actually had four clients sit down with us and we said, "This is what we're thinking, we'd love to get your take on it," which is super valuable. It's nice to have an outside perspective when you're talking about the future, talking about building, and talking about working with partners. Those four clients were able to come in and offer their viewpoints. We couldn't have taken that crucial step without our clients helping us determine what the ultimate platform would look like.
Courtemanche: And hopefully, just as agencies can provide value to clients, we can offer to them to be tech agnostic, we can offer them to be in the consultancy business, as opposed to going to them with having made the decision on what specific partners we're going to push down their throats. What we hope to be as an agency is more of a consultant when it comes to technology, and be able to customize our solution based on their needs, as opposed to saying "I'm working with only one vendor." Neutrality used to be something you'd turn to an agency for, and I think it's coming back to agencies, big time. It can easily be done with tech.
Eriksson: I agree with that. I get bombarded, whether it's at a conference or in my email inbox, there's this overwhelming amount of people pitching me different tech solutions. There's overwhelming value in providing that expertise, or saying, "Even if we don't have that expertise, we'll experiment and test." It just brings it to a level where it's actually useful.
Courtemanche: And that goes back to our investment strategy. I know we keep trying to avoid the question of where to invest, but I think the right strategy is to not invest so much in technology so that we can be unbiased partners for our clients. I believe I'm not in the business of investing in specific technologies and trying to sell them to my clients. It's more a consultancy business, proposing a wide range of solutions with pros and cons.
Leland: I think one key piece with regards to people wearing multiple hats – if you look at [Cossette Media SVP of investment] Diane Devries and the investment team, their ability to negotiate the shit out of something, and you actually have them involved in the analysis of the tools, working with the tech team to determine what the value is. You're cross-pollinating that way.
Rody: It feels like this time last year all we were talking about was consultancies and the new role that they're playing for clients. How has the rise of consultancies changed the way you invest at agencies?
Leland: We went and created our own with Magnet and Janice [Liu]. So we have our own adtech and martech consultancy through Magnet and it's been wonderful.
Galanis: As far as the core business, I've never pitched against a consultancy, and I've never felt like the threat looms on a global level. That's not to say that we're complacent and that they're not playing a role, but it does make you think about the notion of being a consultant. We have always been consultants in our view. Clients can take our advice or not. At the same time, we don't always have the revenue streams to compensate people who graduate with their MBA, but clients can get that advice from various sources, so it comes down to asking, "Do we have the caliber to be a viable, credible authority to clients?" But I just don't feel like ultimately it's impacting our business the way we all feared.
Courtemanche: We're in a different business. We're in the business of running long-term relationships. You could take our same tools, our same people and run it with a different team, and it would all fall apart. There's an art to what we're doing and the process. Consultants are it it to come and give you certain advice for a certain period of time. They're in, they're out. We're an extension of our clients, and we need to be set up as such. We're here for a longer period of time.
Galanis: The reality is, there's nothing proprietary about the models and algorithms that they use. For a much more reasonable fee, we can provide the same kind of analysis and then pull it into these great tools and build media scenarios of it. It's one of those things that doesn't drive revenue, but it drives tremendous value. Every single client who's invested in econometric modeling with us has repeat invested within the first year. While we were worried about them stealing our lunch, we were evolving into their business and expanding in a way.
Courtemanche: They're into the business of doing sprints and we do marathons.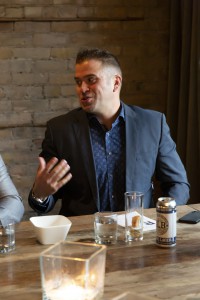 McDonald: And when you offer that service to clients, that's just another value add. It builds a longer, more engaging relationship.
Rody: What's the risk aversion like for you guys now compared to 10 years ago?
Mamela: I'd say if we're not experimenting and willing to be bold with our partners, we're certainly not in the business of tourism. We're in the business of representing a city, so we don't want to be pulled into the mayor's office, nor do we want to be challenging the city's reputation, but the competitive sense of our industry means that the creative and media choices you make are crucial. There are respectable limits, but you find yourself in situations where you say, "I'm not sure if this media platform or this publisher is exactly going to hit the bulls-eye, but let's try it anyway." Maybe I would have said the same thing 10 years ago, but it does seem to be moreso today.
Courtemanche: What I think takes a lot of courage on the client's side nowadays is that the lines are now blurred on what a PR agency does versus a media agency versus creative. That puts the client in the centre of having more responsibility to make this ecosystem work. One of our best relationships is with Cossette working with Via Rail, and the client was really dead-set on establishing, "This is where the data sits, this is your responsibility, this ends here, this ends there." Even within one group, within each of the departments, you can feel the same pressure. There's no playbook for clients as to where PR ends, creative starts, creative ends, media starts.
Mamela: It sounds like you may have established that with Via. It's difficult as a client just to get everyone in the room together and find a solution and not fight over where the ball gets handed, or where the ball ends up going. I sometimes struggle with seeing the willingness to step up and see partners put their hands up.
Courtemanche: I think a good idea can come from anyone, we just need to identify where it can get executed. Good clients are up for any good ideas, but need to know where it's going to go. The worst case scenario are those clients where you always feel like anything is up for grabs. Media pretends it can do analytics, PR agencies and creative agencies pretend they can do it, even within the integrated creative solutions, everybody pretends they can do it. I think it's a matter of picking the people on the client side who knows where the trust lies. It used to be a case where you could clearly say where media started and ended. I think everybody's open to all kinds of relationships as long as you guys [the clients] establish the boundaries.
McDonald: You don't want the clients hosting a kind of Hunger Games thing, everybody fighting for it.
Galanis: Part of that is about finding the right compensation model. Like for example, the commission model rewards agencies for the wrong thing. So when asked, I would say, pay us for our time and our people and our expertise. Sometimes I even want to say, "Don't buy media for this campaign, it should be PR led." But you inherently build in that bias when you stick to some of those more legacy comp structures.
Courtemanche: Same goes for performance-based KPIs. Some think that if it's based on sales, it's going to be okay. But there has to be a clear link between who creates those sales and where would the bonus go between all of the agency partners? It's complicated.
Eriksson: Our best campaigns have been the ones where you have clear boundaries from the start. But you want to be able to pivot to where the best ideas come from. You want to have the best of both worlds. Like, everybody has this budget at the start, but you want to almost keep something back so you can save up for the best ideas. But when the boundaries are clear from the start –
Courtemanche: It makes you job so much easier than it ever was before.
Eriksson: Everybody's trusting everyone. When it's the Hunger Games, it doesn't work.

Photos by Kevin Cordick