Internet expected to drive beauty ad spend
After two years of decline in print and magazine beauty ad spend, Zenith predicts e-commerce and digital platforms like Instagram will bring back ad dollars.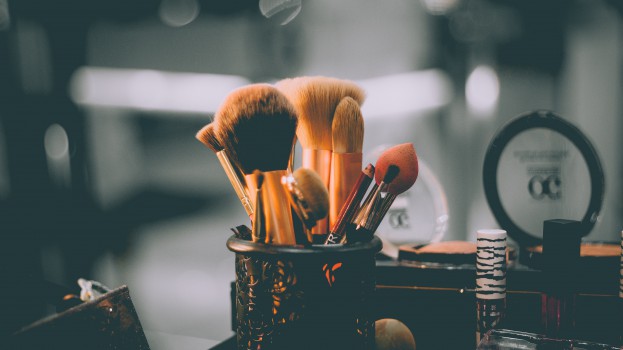 After a period of lag, largely attributed to the digitization of media, ad spend in the beauty industry is poised to grow, according to Beauty Advertising Expenditure Forecasts, a new report from Zenith Media.
Global beauty ad spend is expected to rise from by 2.7% this year, with the growth rate eventually increasing to 4.7% by 2021, a result of the growth of e-commerce advertising and improved digital environments. That comes after decreasing by 1.2% in 2018.
Globally, the beauty industry is projected to reach revenues of US$14.4 billion this year. Digital is expected to play a big role in growth, accounting for more than 50% of global ad spend in beauty by 2021.
Over the last two years, beauty advertising dollars have fallen as internet advertising caused budgets to shift away from the more traditional avenues of television and print magazines. Beauty ad spend grew only one year between 2014 and 2018, by just 0.9% in 2016. In both 2017 and 2018, ad spend fell 1.2%
In 2014, magazines accounted for 21% of beauty ad spend. By 2018, that number fell to 13%. Still, the medium maintained a 4% share across all categories. Zenith predicts that by 2021, magazines will continue to decrease to 8% and account for 3% of the overall market.
For the first time, television beauty ad spend fell below 50% in 2016 and continued to fall, to 40% in 2018 with a 31% market share. The forecast predicts those numbers to continue to decrease, dipping down to 35% and 27% of the market share.
So, what's happening? According to the report, as the beauty market continues to fragment, brand loyalty is struggling as the number of brands rises. D2C brands, eco-brands and retailer-owned brands pose greater challenges to incumbent brands.
"Many of these new brands, particularly D2C, have sought growth through targeted promotions, without investing in the mass-reach brand building that typically drives beauty ad spend growth," the report states.
Instagram is an example of this as the digital platform connects brands to their consumers and attracts more of their ad budgets. Brand building and e-commerce advertising is driving growth online and retail platforms are increasingly starting their own D2C platforms. But it's a tricky business and Zenith anticipates brands will need to choose which e-commerce route to explore.
Jonathan Barnard, head of forecasting at Zenith, said, "Brands in the beauty category are continuing to… take advantage of [the internet's] dual combination of effective brand building and a direct channel to sales."
Demand for plant-based products and eco-friendly packaging is rising and expected to continue. As the report found, "consumers expect brands to have ethical supply chains and sustainable products and will call out those that don't on social media."
Zenith's first exclusive survey of beauty advertising surveyed 14 markets worldwide which account for 77% of global ad spend.
China leads the global market with an estimated US$6.2 billion of beauty ad spend, rising in 2019 due to interest in the male beauty sub-category and early adoption of e-commerce advertising. The U.S. follows with US$2.6 billion in beauty ad spend; in that market, 40% of budgets are spent in TV and 37% in magazines, while 23% is spent online. India is the fastest-growing market for beauty ad spend and the only market that has not seen a decline since 2014.