Spotted! Joe Fresh tops itself
A two-storey transit shelter brings the brand to Montreal streets for an edgier appeal.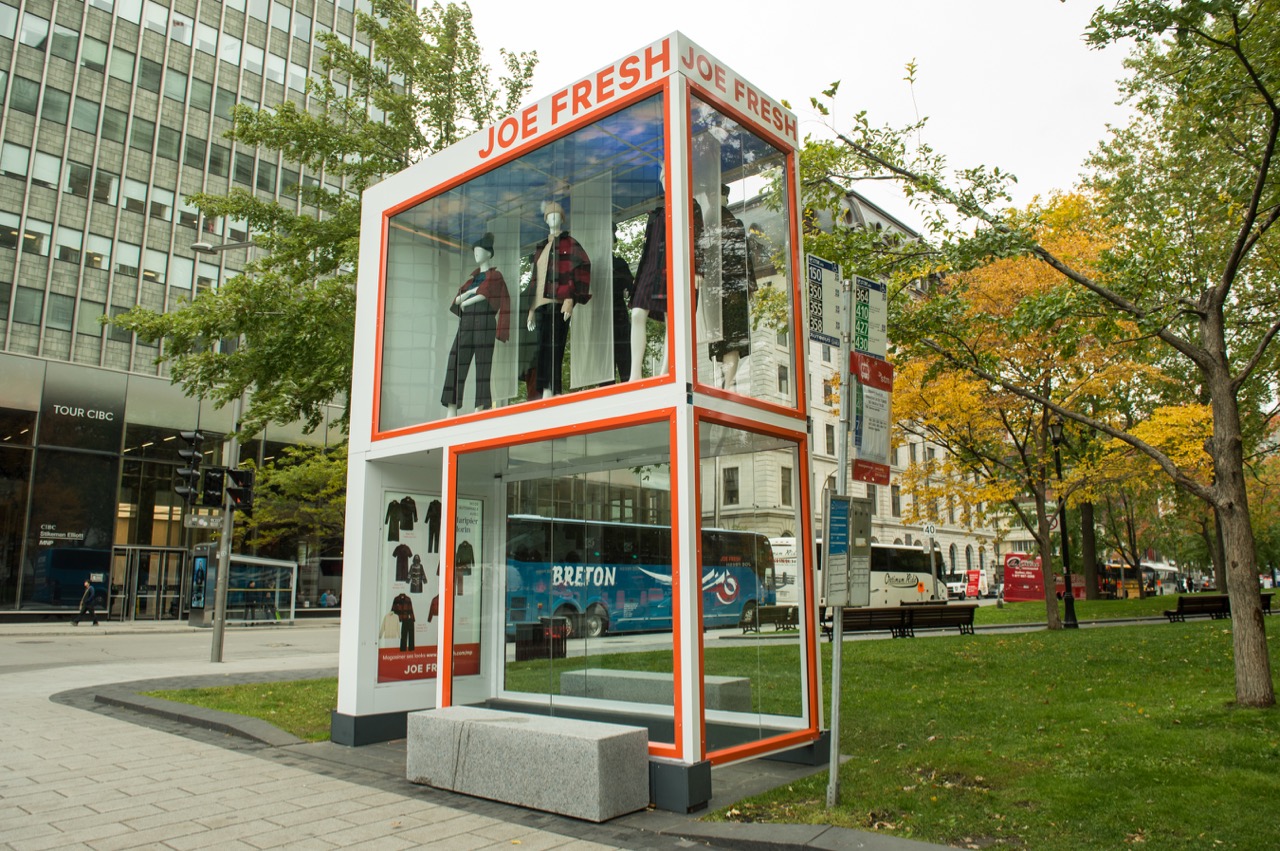 The streets of Montreal might not have double-decker buses, but a new installation from Joe Fresh transformed at least one transit shelter in the downtown core into a two-tiered tableau.
Part of a 360-degree paid media campaign executed with Quebecor acting as a media buyer, the Loblaw brand topped a bus shelter at the corner of Peel Street and René-Lévesque Boulevard with a window display. From mid-September until early January the installation serves as a rotating closet of sorts where the brand debuted its fall collection and holiday apparel.
"It gives us a chance to refresh the space, put on display what is currently available in stores and online so the activation doesn't get stale," says Lindsay Cook, VP of marketing and communications at Joe Fresh.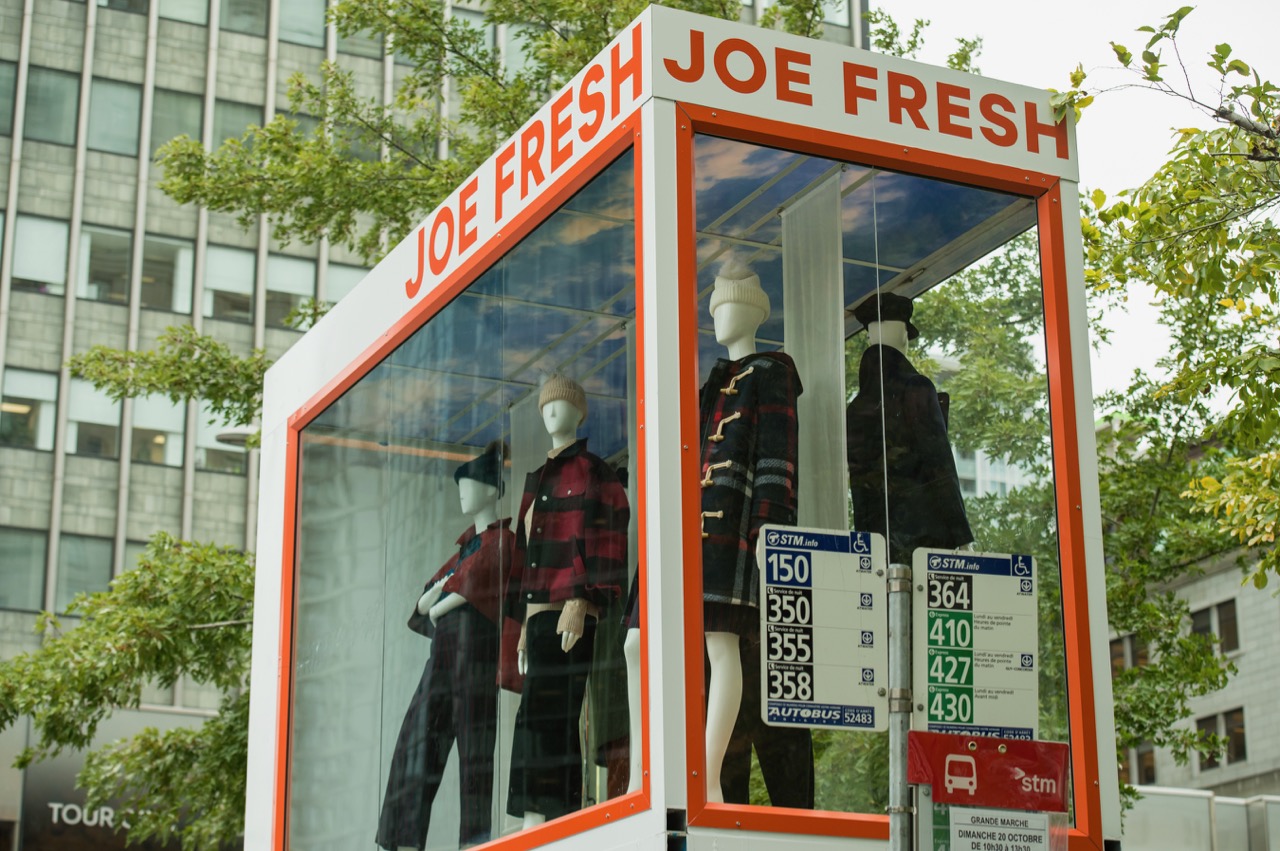 The brand is no stranger to out-of-home, but as ad dollars increasingly flow to digital arenas, Cook says the concept of redressing a transit shelter was a chance to try a different tactic.
That strategy is especially important in Quebec, "a different market for us," Cook explains. Big fashion shoppers tend to be more urban, she continues, whereas in Quebec, Joe Fresh stores tend to be outside of the city limit. As a result, she says, the strategy had to shift.
"We cast a wide net looking at women [ages] 25 to 55," Cook says, of the brand's target demo. However, with menswear and a line for children of all ages, she notes "the magic of Joe Fresh is our element of democracy" where there is something for everyone. Still, the two-storey installation was an "opportunity to be relevant with a younger range."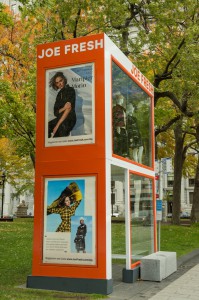 The broader campaign was also one where Cook says no channel was left untouched: traditional OOH accompanied banners that ran on Quebecor websites and the brand employed an ambassador, Maripier Morin. The Quebec television host appeared on morning show Salut, bonjour and did live weather reports on linear and social media in the Joe Fresh collection. Cook says Morin helped create an "edgier" look, "different from how we portray ourselves in other master campaigns."
"What's unique and exciting about this particular [campaign] is, we were able to take our mass national approach and take it to a more localized level," Cook says, and with the transit shelter, "it catches eyes but is still relatively simple in its elements."