Five years later, TSN's BarDown is all grown up
The digital and social brand is now signing on sponsors in its own right and expanding into events.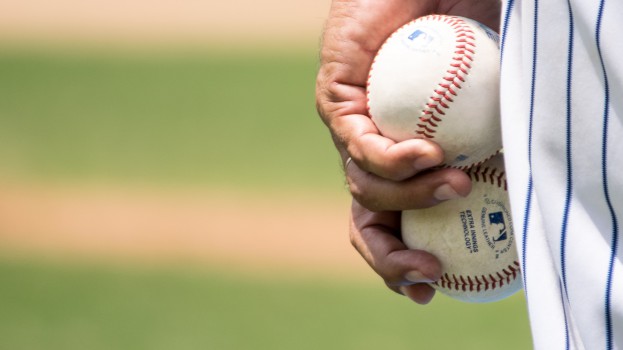 It's been five years since Bell Media's TSN launched a digital sub-brand, BarDown, as part of an effort to bring something a little edgy, fast-paced and youthful to its digital offering.
When BarDown launched in 2014, it was meant to add a "playfulness" to TSN's digital presence, one the brand admitted wasn't typically reflected on its own, news-focused website. While TSN's linear TV and radio programming has often delivered on cheekiness – like veteran broadcasters and professional goofballs Jay Onrait and Dan O'Toole, who returned to SportsCentre in 2017, as well as the all-day event the network makes out of the NHL trade deadline – BarDown was created as both a website and social brand to fill a digital gap and reach different audiences.
Today, BarDown's following has grown significantly, along with its viability as a media property. As the BarDown brand gears up to host its first-ever live event later this month – an in-person version of its famous quiz format – it's also signing on sponsors.
In the spring, BarDown signed its first sponsorship deal with Enterprise, which sponsored the "Ultimate Hockey Road Trip," and last month, it brokered a deal with cereal brand Vector to sponsor its "Unknown Heroes" contest.
Ken Volden, VP and executive producer of TSN, tells MiC, "Sometimes when you're making content, there's unintended consequences. You do one thing and then all of a sudden you realize there's a whole new direction you can take it in… [When BarDown was created] we wanted to make an alter ego to our TSN brand, which is a big network with gravitas, and we wanted a more youthful brand so we could have fun and not take ourselves so seriously."
But Volden found that BarDown took on a life of its own – he wouldn't disclose the site reach, but its Instagram page (where it creates and posts original content) has more than 235,000 followers. It's Twitter account boasts 126,500 followers and its popular YouTube Quiz videos have an average view count of more than 620,000. He added that the personalities that regularly appear in the BarDown content have become engaging and, although they have a fun and edgy quality to them, they're very brand safe.
"It's great content to be able to attract sponsors at a certain price point and to a certain demographic," he says. "It's youthful, but it's got a lot of those brand-safe qualities I think are very important. We're not going off the deep-end and saying anything that's going to get us in trouble."
While it certainly attracts millennials, Volden adds that it doesn't exclude older viewers. "Sports fans are sports fans, whether you're 14 or 54. We want to get all of those people. But because the content is actually made by the younger demographic, they see the world as their age group does."
While BarDown has its recurring features like quiz videos, it also posts relevant sports news, such as today's front-page story about the Cleveland Browns' Myles Garret removing the helmet of an opposing player and striking him in the head. "BarDown needs to play in that space, SportsCentre needs to stay in that space. We need that topic on every platform we have."
TSN is upping its investment in BarDown, although Volden adds that currently, the production, editorial and sales teams for BarDown are all shared resources within the broader TSN brand. "We do try to act as one team. If we need extra traditional editors that work in my newsroom to execute something for BarDown, we'll do that." He adds that there is an increasing amount of production spend going toward BarDown content, particularly as it gears up for more live and experiential content.
"The brand is getting very good at delivering on moments, all with the hope of driving forward viewership."