Honda renews sponsorship with NHL
The brand says its goal to reach a younger demo aligns with NHL audiences and partnership has driven sales for the automaker.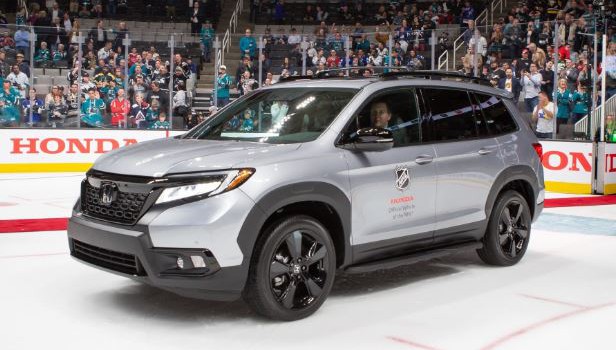 Honda has renewed its sponsorship agreement with the NHL building on the five-year partnership the brand holds with the league in Canada, extending it into the 2021/22 hockey season.
The official automotive partner of the NHL, Honda began its relationship with the league at the start of the 2007/08 season in the U.S., extending into Canada in 2014.
Returning as title sponsor of the NHL All-Star Weekend in St. Louis, Missouri Jan. 24 to 26, Honda will be featured in the All-Star Game event logo, integration in the centre ice emblem of the host venue as well as promo materials in linear TV, digital and social media spots. Honda will also present the NHL All-Star Game MVP with a vehicle.
Laurie Kepron, group VP, partnership marketing for the NHL tells MiC that over the course of the existing partnership, the NHL and Honda have built an overarching strategy titled "Hockey is more than 60 minutes."
"We've worked to expand their advertising and activations against that platform, strategically, as well as increasing Honda's digital and social channels presence," she says.
Meliza Humphrey, manager of national advertising for Honda says the brand's activations will be similar to last year, leveraging the "Honda Power Play" theme, featuring vehicle displays, brand ambassadors, and a hockey-themed shuffleboard game to showcase vehicles and their features.
The brand will continue to be an on-ice presenting partner during events like the Winter Classic, Stadium Series and Heritage Classic and will have camera-visible dasherboard presence during nationally broadcast games in the U.S. During the Stanley Cup playoffs, Honda will be the only automotive partner with signage featured on sideboards.
Humphrey says the partnership enables the brand to get in front of fans, reaching more affluent Millennials and Gen Zs who follow hockey. "We know that Honda customers index very high with the NHL," she says, making the relationship "ideal" for the brand.
The brand has aligned Honda's light truck lineup with the NHL partnership and over the past five years, Humphrey says it has contributed  to Honda's record light truck sales. "For more than a decade, Honda's partnership with the NHL has been a true win-win relationship," she adds.
Honda is also the North American partner of the NHL Gaming World Championship, which includes branded content on a platform Kepron says is heavily driven by non-traditional media.
"To create equity in your marketing programs is really important and to build on them each and every year to achieve greater integration, to achieve greater engagement and to really take those best practices and then evolve the program," she says. "When you identify something that is working, we like to make it work harder."