Magazine reach dips slightly, but influence on purchases is rising
Plus, print remains strong, and most millennials are bypassing the homepage.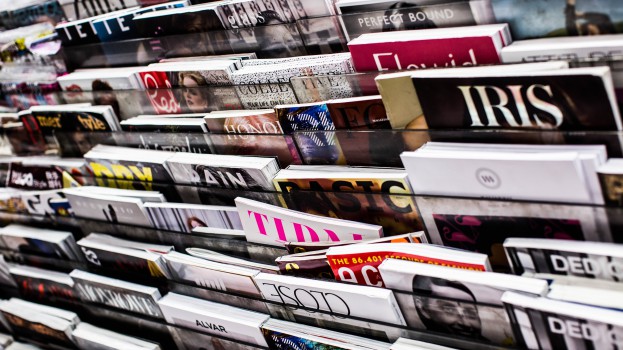 The majority of Canadians are still being reached by magazine brands, whether they're print or digital. But there has been a slight decline across all of the various regions studied by Vividata.
Between the firm's spring 2019 and fall 2019 survey, reach for magazines dropped slightly across Canada. While Ontario and the Prairie region previously tied for the top with 90% penetration, Ontario slid to 89% and the Prairies dipped to 88%, tied with British Columbia. The lowest market, Atlantic Canada, was at 84%, down from 85%.
However, the most popular type of magazines – food and beverage – remains steady at 69% reach among readers, a position it has held for more than a year. The next-most popular genres – celebrity and entertainment, travel and tourism, fitness and health, and technology/science – remain somewhat steady between 61% and 58%, some having lost one percentage point since the last survey. The least popular magazine genres are dropping; bridal magazines fell one percentage point to 15%, children and teen-targeted magazines fell two points to 28%, parenting and babies down two points to 30% and automotive down two points to 34%.
In terms of magazines influencing searches for products, that has stayed steady with 46% of readers saying they search online for things they've seen in a magazine. However, actually making those purchases is on the rise, with 22% following through with purchases (up from 19%).
Print remains a strong medium for magazines, with 62% of respondents saying they read magazine content exclusively in print (down from 63%). Very few read mobile-only (3%) or desktop-only (2%) or a mix of mobile and desktop, but no print (5%). The remaining 27% read a mix of print and digital.
Millennials are more likely to read a magazine's digital content (on any platform) than any other demo, with 38% reading content on smartphones and 32% reading on desktop. Tablets are lower in general across all age demos, with Millennials and Gen X both topping out at 17%.
Boomers are most likely out of all demos to access digital content by going directly to a web page (45% do this). Younger generations, however, tend to skip the homepage and go directly to articles or videos through social media (58%) and search engines (63%).
One of the least popular ways to discover magazine content is through an app. While many magazines have their own standalone mobile apps, only 25% of Millennials, 15% of Gen X and 10% of Boomers use apps to read magazine content online.