What Instagram's removal of public Likes really means
Facebook has positioned the removal as a quest to make the internet a friendlier place. But one buyer says it's more about the way we now use Instagram.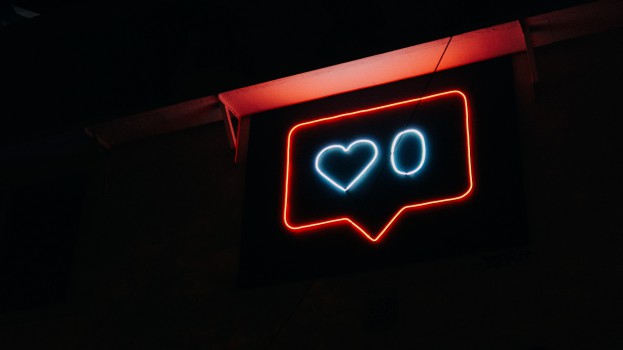 Following a similar move in Canada earlier this spring, Instagram has begun testing the removal of public like counts for some U.S. users of the social channel.
The platform, owned by Facebook, said the feature change was to make IG "a safer place on the internet." Adam Mosseri, head of Instagram, said the test would begin with "a small portion of people on Instagram" on Nov. 14. "Our hope is to better understand how this idea changes how people feel about using our platform, particularly young people," Mosseri said in a tweet.
In April, Instagram began hiding public like counts in Canada. By July it was testing the same feature change in Australia, Brazil, Ireland, Italy, Japan and New Zealand.
The app is the fastest growing social network in Canada, projected by eMarketer to reach 12.6 million users in 2020. Of the platform's more than 1 billion monthly global users, 89% are outside the U.S., according to Hootsuite.
Dervla Kelly, SVP of marketing and so.da says at the entertainment giant's social content studio (which focuses on a video-first social strategy) it's always paid attention to "more meaningful metrics like video views, completion rates, brand lift, intent to purchase and so on." Calling the Likes "vanity metrics," she says hiding the counts hasn't impacted the reach or engagements of any of its brands and associated campaigns.
Guillaume Duhamel, social supervisor at Omnicom Media Group tells MiC, the purpose of the feature change was to increase the quality of Instagram content, that has been affected by what he calls "the quest of the Like," before influencer popularity increased.
Duhamel points out this isn't the first time Facebook has used Canada as a test market to roll out new features. "It's a good choice," he says, because the country's social habits are representative of larger markets, but impact is lower with a smaller population. "Basically it's safer," he says.
However, the impact on brands and advertisers of removing public Like counts, has been minimal, Duhamel says. "Facebook is really going forward with the Stories format," he says, where likes are not possible, only the ability to comment or direct message. "The feed popularity is decreasing."
According to Instagram's own stats, one-third of the platform's most-watched Stories are from businesses. Some 90% of users follow a business account on Instagram and 200 million Instagrammers visit at least one business profile daily.
In terms of performance, the number of engagements generated during a campaign or by an organic publication will always be available in the reporting section of the platform, Duhamel says.