Bell Media confirms layoffs across the country
Longtime Winnipeg anchor Gord Leclerc and Niagara talk radio host Larry Fedoruk among those ousted.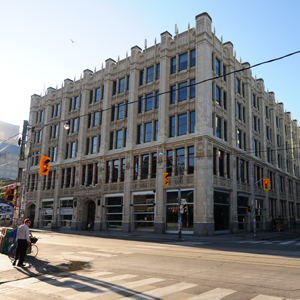 Bell Media has laid off approximately 10 editorial staff at news stations across the country.
In an email to MiC, the parent company of brands like CTV News and iHeartRadio said it could not provide specific numbers but did confirm "departures" last week, citing a fast-changing industry with growing international competitors. Unifor, the union representing CTV News employees confirmed roughly 10 members were laid off with the majority in Edmonton and Calgary stations.
Patricia Garcia, manager of communications for Bell Media said new viewing and listening options are impacting both audiences and advertisers. "We're feeling the effects of rapid industry change in many parts of our business, including local TV and radio," Garcia wrote in an email to MiC.
"To ensure we remain competitive, we're managing the impact on our bottom line while also investing in content and platforms," she added.
Among those ousted were Gord Leclerc, who co-hosted CTV's 6 p.m. newscast in Winnipeg with Maralee Caruso. Leclerc had been with the broadcaster since 1995 where he started as a reporter before taking the anchor seat in 2002. As well, Niagara talk radio host Larry Fedoruk, a staple with 610CKTB for more than a decade, was laid off.
The downsizing came just days before TorStar made its own cost-cutting announcement Tuesday closing its existing Star Metro bureaus in Halifax, Toronto, Edmonton, Calgary and Vancouver and ceasing all print publication. Effective Dec. 20, 73 editorial, advertising and distribution employees (11 represented by Unifor) will be laid off. Additionally, the CBC confirmed that it is also looking to adjust to budget constraints by eliminating approximately 35 positions, most of which will be cut through attrition or not filling currently vacant roles. According to the Canadian Media Guild, fewer than 10 redundancy notices have been issued.