Torstar shutters StarMetro print papers
The company will be opening new bureaus for the Star in various Canadian cities, but 73 staffers from StarMetro will be affected by cuts.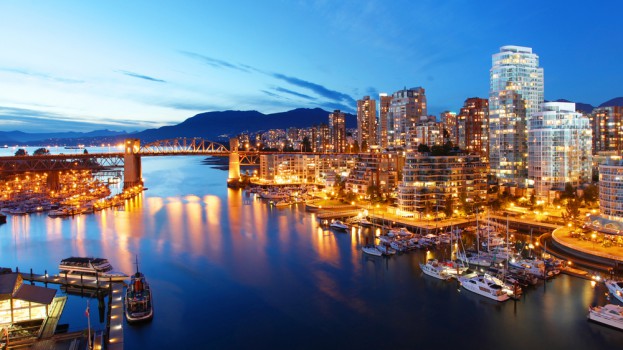 Torstar will cease publication of its Star Metro papers, resulting in the discontinuation of five free daily newspaper brands across the country, MiC has learned.
Employees in the various regional offices were notified on Tuesday. The company cited financial reasons for the closure. The last day of publication for the papers will be Dec. 20.
A Torstar spokesperson confirmed the cancellation of the print editions, however he did not answer MiC's inquiries about how many positions would be affected. However, according to a memo by CEO John Boynton issued to staff, 73 editorial, advertising and distribution employees will be affected.
"StarMetro will publish final print editions in Vancouver, Edmonton, Calgary, Toronto and Halifax on Dec. 20, however commuters will continue to be served by the Star's growing roster of mobile, digital and newsletter offerings from the Star," the spokesperson wrote.
"We are going digital-only outside of Ontario as more and more of our commuter readers are using their smartphones, laptops and tablets to access their news on their way to and from work. This trend, coupled with a corresponding decline in print advertising volumes, has decreased the need for a free daily commuter newspaper in these cities."
Despite the closures, Torstar did state that it will be opening new city bureaus for its flagship Star newspaper in Vancouver, Edmonton, Calgary and Halifax, and that it would be expanding digitally through new, as-yet-unspecified initiatives. Although the memo stated that StarMetro employees were invited to apply internally for the resulting positions, it did not state how many positions would be created. Sources have told MiC that current staff will not be prioritized for those positions.
In addition to the StarMetro closures, a representative from Unifor has stated that there will be cuts across other Torstar properties. According to the union, Torstar is aiming to cut nine union positions at the Waterloo Region Record and 38 union positions at the Hamilton Spectator. Of the cuts, the Record positions are in advertising and circulation (none editorial), while 33 of the Spectator cuts are in editorial and five are in advertising. Torstar did not return requests for confirmation or comment on that matter at press time.
The discontinuation of the StarMetro print brand comes less than two years after Torstar rebranded its Metro free daily to StarMetro and launched the brand in Vancouver, Calgary, Edmonton, Toronto and Halifax. At the time, Torstar said the move was part of an effort to increase local news, stating that there was a "white space" for more local-focused reporting and coverage in those markets.
"I don't think we could have picked a bigger context in time," former CRO Claude Galipeau said to MiC at launch, when asked if the company had any reservations about investing in community-oriented news at a time when such papers were closing down (which included 24 of Torstar's own community properties, sold to Postmedia and subsequently shut down).
But since then, it has not been smooth sailing for StarMetro.
In June, nearly two dozen workers were laid off from the Toronto StarMetro office, with some editing and page production transferred to Hamilton. By last November, Toronto's StarMetro paper had lost all of its dedicated staff, with 13 staffers cut from editing and production. Editorial work was subsequently transferred to the editorial department from the Toronto Star and the copy editing centre in Hamilton. No reporters from StarMetro's other cities were affected at the time.
Amidst the cuts, revenue continues to decline at Torstar across brands. Its Q3 results, released Oct. 30, showed that flyer revenues and print advertising were down, with digital up only slightly. Print advertising was down 26%, specifically in the company's dailies segment, which encapsulates the Toronto Star, Waterloo Region Record, Hamilton Spectator and the various StarMetro brands (revenue came to $15.1 million in this segment). Digital revenues in the dailies segment was also down, a 4% drop to $5.7 million. The company stated during the results that it expected similar trends from the first nine months of the year to continue into the fourth quarter.