Spotted! SodaStream brings the ocean to Square One
Bringing the brand to life with an element of virtual reality, the team shows holiday shoppers how to entertain in an environmentally sustainable way.
When Santa Claus himself gets up from his perch at the mall to come check out your pop-up shop, your brand might be onto something with its marketing.
Following the success of a smaller installation at Union Station at the end of 2018, SodaStream this year expanded on its activation – with partners including Holman Creative, The Mint Agency, Smithcom and ProPrint – taking it to Mississagua's Square One shopping centre and turning it into a virtual reality experience complete with sampling bar.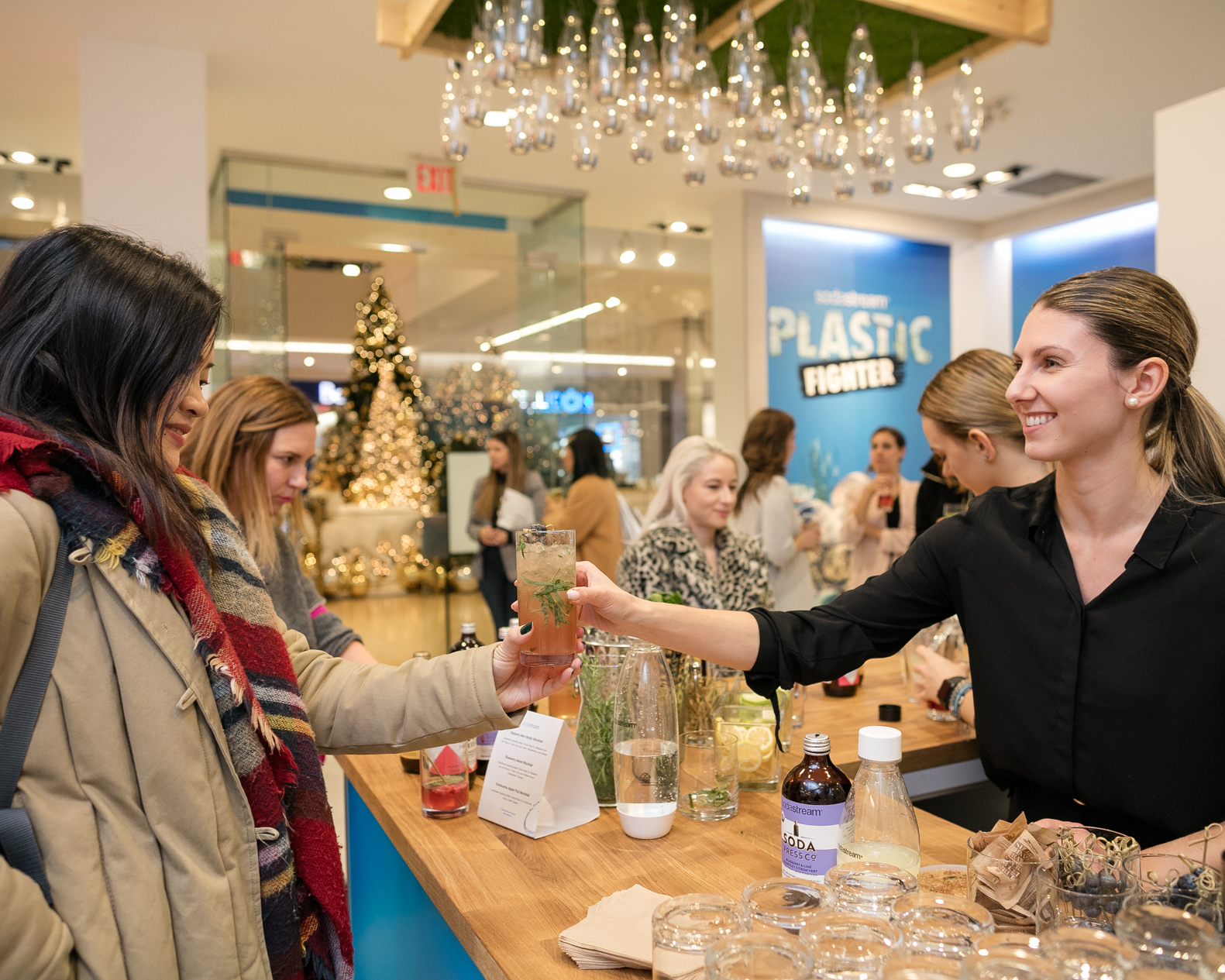 "SodaStream is a brand that once people try it, they become really passionate about it," says Rena Nickerson, general manager of SodaStream Canada. The goal of the pop-up shop, on now until Dec. 31, is to provide an opportunity for people, "to live the brand in a live space," she explains.
Choosing to drop in on holiday shoppers was a strategic timing decision, because Nickerson says SodaStream's are a popular gift idea and this is the season when folks are most often entertaining.
The brand has long been focused on revolutionizing the beverage industry. Its BPA-free, recyclable plastic bottles (glass is available too for online shoppers) can be used for up to three years and each one cuts down on the use of roughly 2,000 single-use plastic bottles. Nickerson says the product helps people make a small change, but a big impact.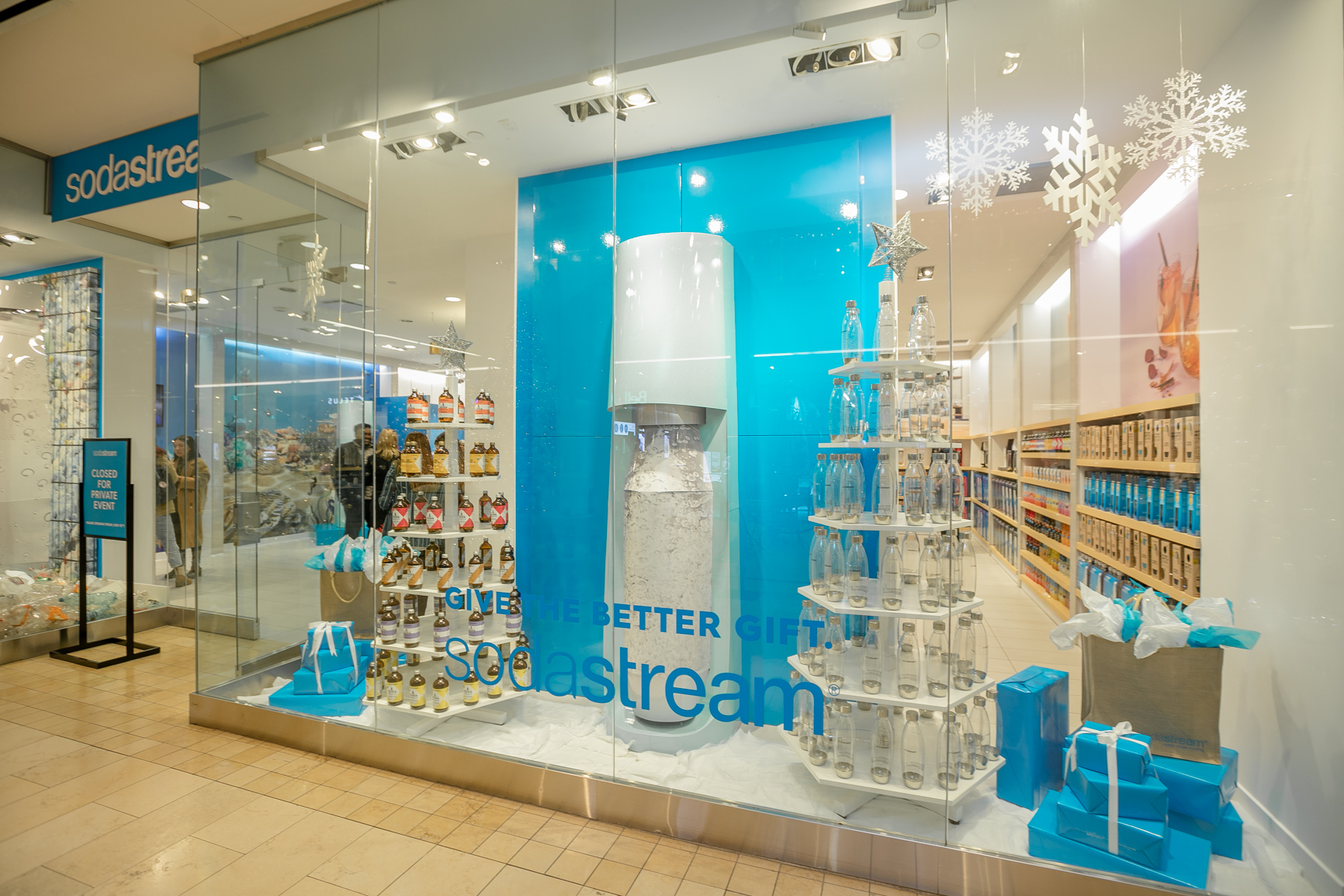 "It's one thing to explain that, it's another thing to feel it from the bottom of an ocean," she says, pointing to the virtual reality element of the pop-up. Through a VR headset, visitors are transported from the suburban sprawl to the expanse of the ocean where plastic comes trickling down into view, to be caught by participants.
The idea of combining the fun of entertaining while remaining cognizant of plastic waste, "really brings the brand values to life in a very concrete way," says Nickerson.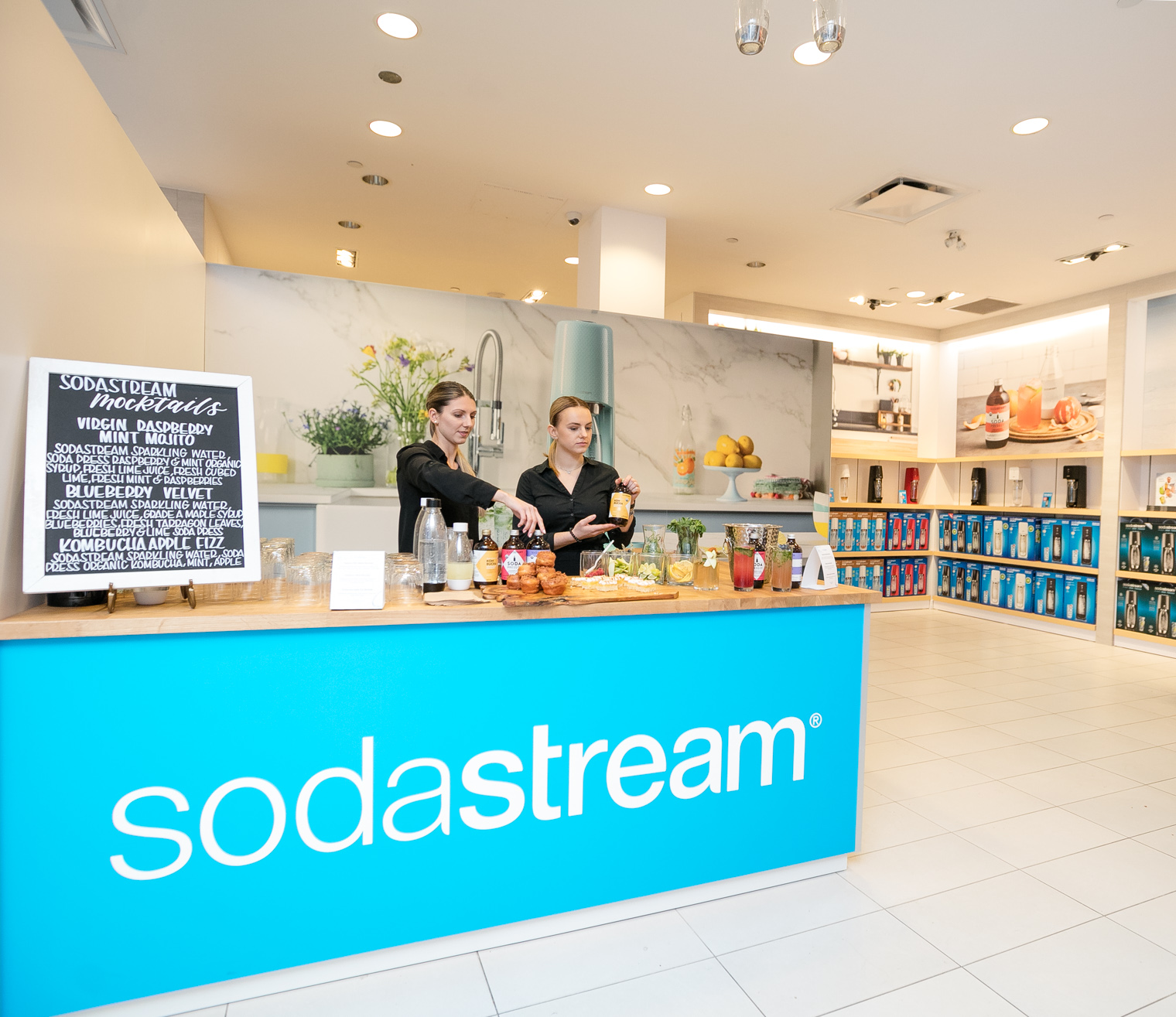 The pop-up kicked off Nov. 14 with an influencer event and 5% of proceeds from sales during the shop's six-week run will be donated to EcoSchools, a multi-level environmental education certification program with a Toronto branch.
"People are looking for environmentally sustainable gifts," Nickerson says. Even the big guy, arguably the first to feel immediate effects of climate change in a rapidly-melting North. "Santa bought a machine. What could be better than the gift Santa buys himself?"