Ad opportunities are big in mobile gaming, but are they effective?
A new study by Walnut Unlimited shows that reward videos are the most common type of ad developed. But the jury's still out on which formats are worth the spend.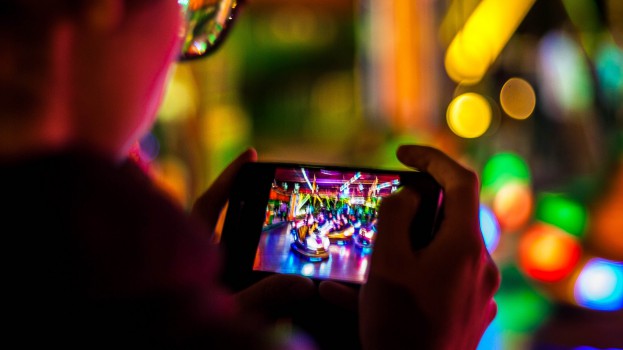 As mobile gaming takes off, there's one way to make sure your ad gets seen – reward people for it.
A new study by research agency Walnut Unlimited shows that as mobile game development takes off – according to GlobalWebIndex, more than 66% of adults play "casual" mobile games – advertisers have numerous ways to get in on the action, and the most common is through video ads that reward users for watching.
According to the study, more than a quarter of mobile gaming developers across the globe (27%) use a combination of reward video and banner ads when creating ad opportunities.
Reward videos are short videos – usually anywhere from 10 seconds to a full minute – to give players advantages like extra lives, in-game credits and do-overs.
That's followed by 16% of developers who combine reward video with interstitial ads. In a close third is 13% who only create ads in games through reward videos.
Only a small percentage develop games without reward video: 6% are developing games with only banner ads, 5% develop with banner ads and interstitials and 4% develop using only interstitials. The largest group (32%) develop games using all three formats.
Although mobile gaming is more prominent in the entertainment landscape than in years prior, some have said that advertisers aren't taking as much advantage of the medium in Canada. In an earlier interview with MiC, Vizeum Canada president Adrian Capobianco said "as a substitute for other forms of entertainment, [gaming] is massive… but ad spend hasn't quite caught up to the audiences when it comes to gaming in general."
That could be because when it comes to different formats, the jury is still out on how effective they can be. A recent study by Kargo found that banner ads in mobile games might be viewable, but that doesn't necessarily mean eyes are drawn to the ad. Covering just over 5% of the screen, Kargo's study found that the ads are very easy to ignore.
Buyers have told MiC that video video ads in games are typically traded on the basis of cost-per-competed views, often at 15 to 25 cents per 1,000 completed views, while banners and interstitials are described as "super-super cheap" because of the amount of inventory available and the low quality.