People Moves: M32 Connect, CBC and more
Plus, IndexExchange's former comms lead has created her own consultancy and Mindshare hires a new account manager.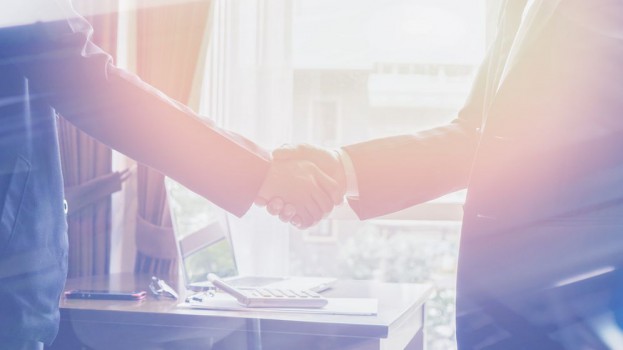 M32 Connect adds VP as it eyes expansion
Montreal-based advertising technology and analytics firm M32 Connect has added William Cormier as its VP of business development. He will be tasked with sustaining the company's growth in Canada, as well as overseeing its expansion into the U.S. Cormier joins Stéphane Campana, also VP of business development, who focuses on the Quebec market as well as Europe. The new VP has more than 20 years experience in business development, including with Amobee. He's also served as director of media for BMO and formerly sat on the IAB data and analytics council as co-chair.
Radio-Canada appoints new research leader
Nicolas Antoine has been named senior director of research for Radio-Canada. He will succeed Ginette Ferrié, who will retire at the end of 2019. Antoine has been with the CBC for 15 years, working with a research and marketing analyst for CBC's sales sector. In 2010, he was named chief of audience and analytics. Prior to the CBC he worked as an analyst for Le Parisien. A search has been launched to fill Antoine's former position. Fierrié, who officially announced her retirement earlier this month, was with the CBC's research branc for more than 20 years. She represented the CBC for Numeris and worked on the implementation of PPM measurement in 2004.
Refinery29 appoints new head of international
Jacqueline Kavanagh has been tapped to lead Refinery29′s development outside of the U.S., following her appointment to SVP and head of international. Previously, Kavanagh served as SVP of revenue. Her promotion is a direct result of Vice's acquisition of Refinery29. Kavanagh replaces Kate Ward, who made the move to president of Vice Studios. In her position, Kavanagh will head reach, relevance and revenue expansion for the content company, which opened a Canadian outpost last year. She will report to global president and chief content officer Amy Emmerich.
New female-led digital consultancy sets up in Toronto
Ambreen and Aliya Sharif, both of whom have histories in digital marketing and adtech, have founded a new digital marketing consultancy, Workplay Digital. Ambreen previously served as the communications lead for IndexExchange in Canada. Her areas of expertise with the new company include managing paid and owned social channels and analyzing relevant metrics to create data-driven marketing decisions for clients. Aliya comes from the brand marketing background and previously served as a marketing and communications specialist with Grant Thorton.
Mindshare hires new account manager
Aashish Kachru has joined GroupM shop Mindshare as an account manager. Kachru has moved to Toronto after nearly two years in Calgary where he served as a search and SEM specialist for independent digital agency Vovia. Prior to that, he spent a year training at Omnicom Media Group in Mumbai.