Rebranded Rakuten.ca makes a big buy for the holidays
It's first national campaign includes a series of OOH, brand spots and partnerships with HGTV Canada and Hallmark movies.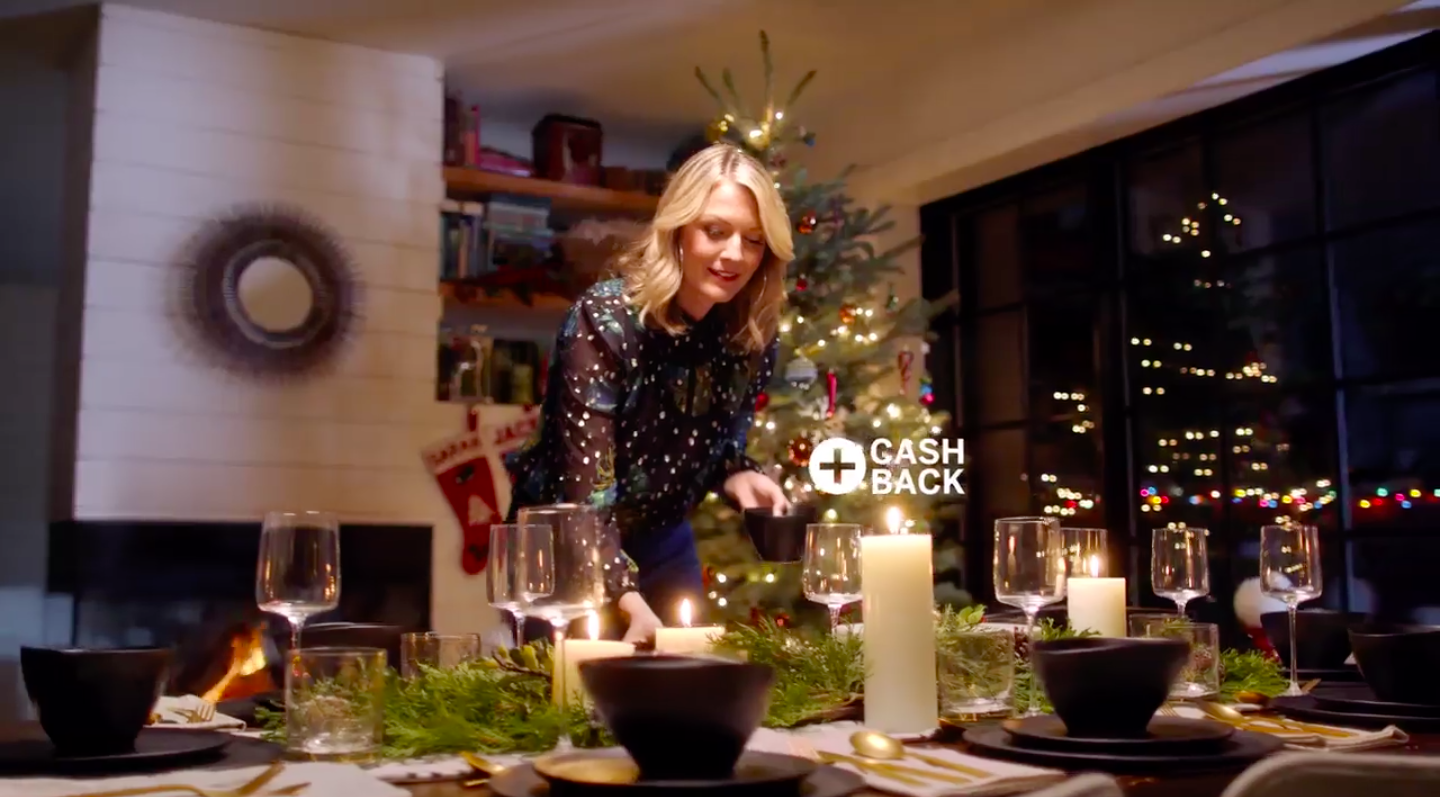 HGTV host Sarah Keenleyside appears in a brand spot produced as part of Rakuten.ca's first national marketing campaign.
After rebranding from the former identity of EBates.ca earlier this year, Rakuten.ca has embarked on a national campaign with Ocean Media that includes partnering with HGTV Canada, in an effort to drive brand awareness for the cash back and shopping rewards company.
Rakuten.ca's sponsorship of HGTV Canada's Home to Win: For the Holidays will see the platform provide prizes for the series where viewers compete to win a fully-renovated home.
Leveraging both brands and life events in a nationwide play is to appeal to larger demographics across the country, says Rakuten.ca general manager, Jennifer La Forge. "Hands down we are doing more this year than we have ever done before in Canada," she says, a market where the company has, "5.5 million people strong and membership is growing steadily."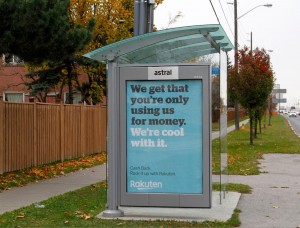 Along with 800 digital billboards, digital superboards and transit ads across Toronto, Montreal and Vancouver, the campaign also includes sponsorship during four movies on Hallmark channel's Countdown to Christmas movie schedule, featuring products from two of the platform's biggest partners, Walmart.ca and Inabuggy.com.
"These segments are helping us really feature trending gifts," La Forge says. "It's really the volume and the spread of partnerships that's helping us hit our broader demographic."
Traditionally, Rakuten.ca, known as Ebates until August 2019, resonated with wives and mothers, the "chief purchasing officers of the home," says La Forge. But as the platform built out partnerships like the brand spots it produced with HGTV Canada's Sarah Keenleyside, and expanded its inventory, she says the demographic has "exploded."
Rakuten.ca partners with more than 750 stores with retail partners like Bouclair, Canadian Tire and Indigo, among others. "We still have our core demographic of our families and our mothers," La Forge says, but "a significant number of Millennials are flocking over to earn cash back."
Rebranding in itself is a challenge, says La Forge, and the decision to do so was a data-driven one, "a long time coming." Under its former name the platform has been operating in the U.S. since 1998 and in Canada since 2012.
In its first holiday season since the rebrand, La Forge says the platform's presence across all its partnerships is at an all-time high. "We're aligning with more partners that really speak to who our brand is as Rakuten.ca."
Transit shelter photo courtesy of Astral.