Groupe V taps LVL to extend Noovo
Although the service was initially similar to audio services like Spotify, Groupe V is now focused on monetizing its video ad audience.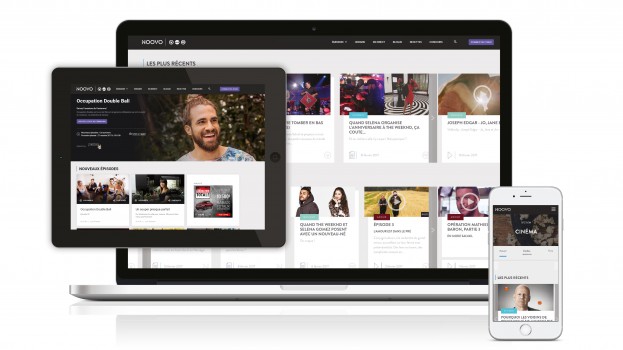 Groupe V Média is on a mission to expand the reach of its OTT platform, Noovo.ca. As such, it's partnered with Montreal-based OTT service provider LVL to build a solution that will develop mobile, tablet and TV apps along with monetization models.
Eric Marceau, EVP, CEO and CFO of Groupe V, says the LVL E2 platform is "a rational choice" for Noovo, with Groupe V looking to evolve the platform and capture advertising dollars from its growing digital audiences.
Noovo.ca was first launched by Groupe V in 2016. Initially, it was positioned as a multimedia hub focusing on music, television and interactive games, as well as original web series. However, full episodes of some of Groupe V's television content was made available on Noovo.ca only after their linear airings.
Catherine Gougeon, general manager of digital with Groupe V Media, said at the time that Noovo was more inspired by music services like Spotify and Google Play Music than traditional VOD services like Netflix. Pre-roll, display, sponsorships and custom content were the key revenue drivers for Noovo, which is now focused on creating a better user experience and tailoring content consumption to specific devices.
By using E2′s services to better manage audiences, Groupe V says it can create better advertising inventory and deliver more advanced audience metrics to advertisers.
Currently, Bell Media is in talks to buy Noovo from Groupe V, along with its flagship conventional channel, V. However, the CRTC has set the hearing date to approve the move for 2020.
According to Groupe V, Noovo has generated nearly 15 million views this fall, in addition to 3.5 million live views on the platform. Per month, 1.9 million users use the platform. In particular, the new original series A table avec mon ex has generated 1.3. million views since airing. In total, Noovo's views have grown by 55% since last fall.