By the Numbers: The stats that mattered this month
From search trends to Snapchat, our experts weigh in on what the numbers really say.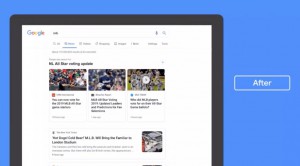 They say that the only constant is change, but this month it seems that everything old is new again.
For example, after several years of panic that consultancies may be eating agencies' lunch, things have turned back around — sort of. And, after a rocky IPO and a few quarters of falling short of expectations, Snapchat is once again predicted to grow healthily into the future. Finally, although search appears to have plateaued, our experts attest that there are increasingly innovative ways to use this tested and true medium.
CARD takes a look at the story behind the numbers with help from around the industry.
Participating in this month's digital panel were: Adrian Martin, account director, search and social, PHD Media; Chris Sylvestre, director, search marketing systems, Media Experts; Kevin Bishop, VP, performance, Reprise; Caroline Moul, president, PHD Media; Tyler Dmytrow, director, Reprise; Josee Thibault, managing director, Society@ME, Media Experts; Jaimie Smith, associate director, search, social and paid social practice, PHD Media; Helen Galanis, president, Initiative;
A new era for search
Research by Warc shows that search spend is set to rise 9.6% globally this year ($135.9 billion). Although it continues to grow, this rate is the softest since 2015. Search's share of internet advertising has also flatlined at 45.8%. While search is strong but now stagnant, what are some of the ways this could affect the search market overall?
Sylvestre: I'd have to challenge the very notion that search is stagnant. In fact, with the rise of new technologies such as voice and visual search, we don't anticipate spend slowing down in the future. Search is a multifaceted channel that can be leveraged in creative ways to spur growth in periods that may appear stagnant. As an example, with the increase in audience signals now available in search, we're opening the door to new keywords and strategies that would previously have been considered too broad/risky for our clients.
Bottom line, if your search practice is at the forefront of embracing emerging tech while employing outside-the-box strategies to leverage the existing tools at their fingertips, there is no reason for search spend to flatline.
Martin: Google still controls nearly 95% of the traditional search market in Canada. Slowing natural growth and competition from Amazon means Google is testing new solutions to find new revenue in three different ways. They have gradually been increasing ad prominence in the search engine results page, increasing ad load (more ads in the same auctions), and forcing search placements off actual search engines to other properties such as YouTube, Google Display Network, and Google Maps. This last trend will have the largest impact for brands as new 'smart' formats for shopping and local campaigns take control and transparency away from advertisers in exchange for automation and machine learning applications. Agencies will have to learn to adapt within these new parameters and challenge Google on transparency since brands are increasingly asking for proof of incrementality in their digital investments.
Advertisers looking to capture in-market searcher intent should now consider expanding their investment mix beyond Google, to search environments on Amazon, other large retailers, Pinterest, YouTube, Quora, and Facebook where a significant proportion of research and purchase decision making takes place.  These challengers are quickly maturing their platforms, capabilities, and measurement solutions in order to steal share from Google and prove their value or ROI to brands.
Bishop: Our own research suggests that though Search will remain steady at 45% share of budget through 2023, that's only down from 47% in 2019, and still significantly ahead of social which is projected to reach 29% of spend. Additionally Search is the number one source of incremental spending, with MAGNA global estimating that 59% of incremental dollars spent in 2019 went into search media.
Given these numbers, I would argue that "stagnant" is not the right word to attribute, as the medium is still evolving. Google is increasingly focussed on ecommerce ad units to combat the rise of Amazon, with shopping ads driving 67% of the platforms growth from 2018 to 2019. This is not taking into account the seismic shift visual search will have on the medium once that hits mainstream usage. This method of searching has incredibly strong commercial intent, with research from Reprise's Canada-first study Rethink Ecommerce suggesting that 48% of Canadians end up buying the product for which they search.
Snapchat's bounced back, but could it leapfrog other platforms?
A recent study by eMarketer shows that by year-end, Snapchat will hit 293 million users, a 14.2% growth rate. Although Snapchat is expected to continue rising throughout the years, the share it holds of social network users will remain relatively unchanged for years to come (around 10.4%). Do you see any need to increase investments in Snapchat?
Dmytrow: A corner stone of Snaps user loyalty has been its feature rich and fun Snap Lenses. Over the last several quarters we have seen Snap's approach shift to a larger push for integrating the Snap Lens creatively into brand's media campaigns. Unique products like Marker Tech and their compelling AR/VR lens products is what has been sustaining consistent paid media. I would expect either a relatively consistent or slight uptick of investment through 2020 as product education and discover content continues to grow. The headwinds of TikTok's rise likely pose the biggest threat (self-serve ad platform still to be released), with strong video production capabilities within the app and the attention of the youngest, most trendy cohorts beginning to sway in TikTok's favour is likely a more real concern than established platforms like Facebook and Instagram.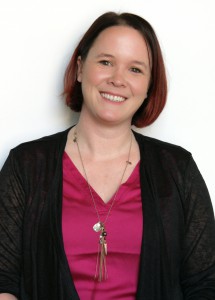 Thibault: Although audience share is important, engagement is another significant factor in making investment decisions, and Snapchat fares much better in Canada when we look at time spent on the platform. In particular, we see younger consumers leaning into Snapchat for instant messaging. That, combined with their innovative approach to ad products (particularly the AR space) and their strength in video, means that although they are not a fit for all advertisers, their unique position still has a lot to offer.
This is especially true for retail brands, as many new product innovations have been focused in this category as retailers look to turn Gen Z into future customers. TikTok is a big unknown in all of this, although their engagement numbers are massive, their ad product is still relatively underdeveloped compared to Snapchat. As long as their business is able to anticipate and prepare for this competitor picking up speed, Snapchat should be able to defend their position and grow their share of investment with the right partners.
Smith: Snapchat continues to grow in scale mainly due to do to popularity of new lenses and AR technology for users to experience. It remains number-one for these user experiences but with the growth of Instagram also piggybacking off of these AR lenses and growth of newcomer platform TikTok we as advertisers can also suspect a drop in engagement with the Snapchat app itself.
Facebook continues to compete with the Snapchat Lenses by having the "Create" option within Stories and as well extending the Stories option to other placements within the family of apps including Messenger and Facebook Stories. Stories continued growth for Facebook has the potential to be a huge roadblock for Snapchat to overcome as it will be up against a platform that has continued to grow user engagement and provide greater reach for advertisers.
Due to more platforms providing similar features we do not see the need to increase investments in Snapchat and if anything will challenge advertisers to test these different platforms. As the cost of lenses and as AR experiences becomes more attainable within Snapchat and also across the other platforms this will also impact the investment levels in the year to come. Snapchat offers a lot of interactive user experiences and has seen an upswing this year but with the growth of Stories across Facebook and TikTok becoming a contender in Canada we anticipate investments to shift if users interests continue to shift to other platforms.
In-housing is going piecemeal
A new by the CMA (in partnership with strategy, Ipsos and Vizeum) shows half of marketers increased their reliance on agencies this year. But certain forms of advertising are more likely to be in-housed than others. For example, for digital audio, 15% of marketers handle in-house and 30% split responsibility with their agencies (55% rely fully on agencies); 19% of marketers handle programmatic on their own and 29% split the responsibility with their agencies.
As these trends emerge, how is it changing the relationship you have with clients? Are you having to serve in more of a consulting role, and are you having to up any of your core competencies?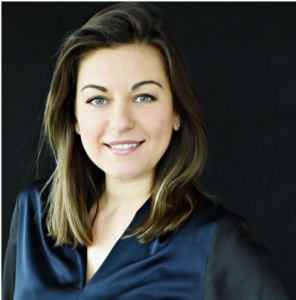 Galanis: We've seen client in-housing grow at a very slow pace – certainly disproportionate to the noise in the market. I believe that the "movement" narrative is the work of in-housing agencies vs. a real client shift.
However, we recognize that the agency service model will continue to evolve and our philosophy has been to embrace that evolution and encourage clients to be candid about their changing needs. We do have a small number of clients who execute some elements of performance digital in-house or have experimented with that model. That said, we have always remained engaged in a consultative or support capacity if they choose to go that route, and typically those shifts have resulted in increased focus and agency scope in new disciplines like MMMs and content management.
Jenkyn: Agency and client partnerships should be built on trust and transparency. Conversations around in-housing, I believe, have stemmed from a breakdown in this trust from some players in our industry, particularly around fees and compensation.
Yes, there is an upstream move into more strategic consulting but there is also a vertical depth of technical expertise that's needed. Who does what is less important. What is important is a strong client-agency partnership; one that offers a complete view of all marketing channels and the nimble ability to reallocate channel investment to optimize performance.
Moul: Today, we find relationships are evolving with the digital transformation. We believe adaptability is critical in navigating the nature of our relationship with clients. The biggest change we have seen is a renewed view on what agency contracts should look like. Ensuring fair compensation for agency, transparency for client, as well as compensation models built to suit the evolving client needs. The result of this has been improved relationships and terms to effectively manage the scope required with options to add on based on their needs and budgets.
We have seen an overall improvement and, in many cases, expanded scope with the increase in project and consultancy work, especially within advanced analytics to prove ROI for media investment such as Modelling. We have seen a significant demand and interest in more complex analytic work and data and tech consultancy and are successfully integrating our evolved capabilities such as marketing science, SEO and technology consulting.
Most importantly, the challenge has allowed the industry and agencies to evolve.  We are increasingly partnering with clients to drive solid, measurable business outcomes.