Quebecor urges CRTC to deny Bell Media's V acquisition
The company argued the transaction would consolidate Bell's position in the Quebec marketplace, citing concerns about advertising and the cost of content.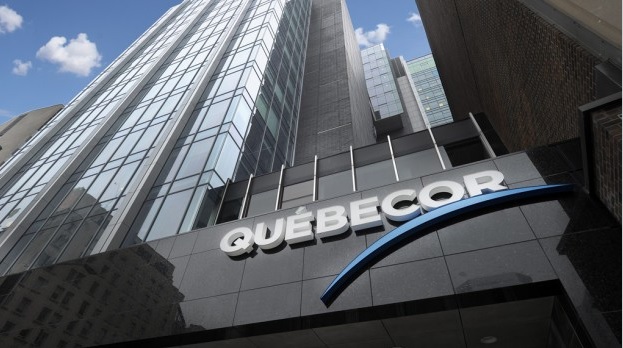 Ahead of the CRTC's 2020 public hearing on Bell Media's V and Noovo.ca acquisition from Groupe V Media, Quebecor is urging the Commission to deny the deal.
Citing concerns about advertising, the cost of content and "diversity of voices that are the foundation of a healthy democracy," the company announced that it had filed an intervention in a press release issued Friday (Nov. 29).

Quebecor argues the transaction would create a monopoly for one of the largest telecommunications companies in Canada and, with the TV ecosystem already under threat, "there is no need to further undercut the position of broadcasters for the benefit of a giant such as Bell."
It also added that it believes that Bell Media's V acquisition would fill the only missing piece in Bell's portfolio, consolidating its position in the Quebec landscape and alleging that V would give Bell "near-total control over the entire industry, thus increasing its bargaining power and purchasing power in the national advertising and content acquisition markets."
The company also made the case that, with the addition of V, Bell would control 42% of total advertising revenues in Canada and more than 48% of the advertising revenues of Canada's private conventional TV stations. Further, it alleged that Bell could exert pressure – to dictate advertising rates; throwing Quebec in at a discount in advertising agreements for Bell's English-language channels across Canada; and impacting competition, by using its English-rights acquisitions to pressure content providers to sell their French-language content at the same time
"Bell's ability to block other players' access to content would cause significant revenue losses for its competitors, and the variety and quality of their French-language television programming would be impaired as a result. Ultimately, it is the consumer who would lose out," Quebecor said.
In response to Quebecor's comments, Bell's director, communications Marc Choma told Playback Daily that the fact remains that Quebecor is overwhelming dominant in the Quebec media landscape. "As a Québec company ourselves, Bell sees the rebirth of V as a way to deliver more choices to viewers here, new options for creators and some much-needed competition in the Québec media marketplace," he said.
The agreement for V and Noovo.ca was first announced this summer. In a release at the time, Bell Media said that V would it be its first Francophone conventional TV network, with Bell Media Quebec president Karine Moses noting that the deal would create more opportunities for viewers, advertisers and Quebec content creators. The following day, Quebecor released a press release about the acquisition, saying that it would undermine "an already precarious ecosystem by allowing a dominant player to become still more so."
In October, it was revealed that the proposed transaction is valued at $25.2 million, with a tangible benefit package worth 10%, or $2.5 million. Sixty percent of the package would be allocated to the Canada Media Fund and 40% to the Bell Fund, with the amount used for French-language programming initiatives, Bell Media proposed.
Additionally, Bell Media suggested its French-language group licence should be amended, with the CRTC combining the Programs of National Interest (PNI) expenditure threshold of Bell Media and V to 16.5%.
Bell and Quebecor clashed over carriage negotiations earlier this year, with Quebecor cutting the TVA Sports signal to Bell customers on April 10 during the NHL Playoffs. The signal was restored after an injunction was issued by the Quebec Superior Court. After a hearing about the dispute, the CRTC issued a mandatory order requiring Quebecor to restore the signal. Following that, Bell filed a $150 million damages claim, arguing that Quebecor engaged in a campaign to damage Bell's reputation through a series of misleading and defamatory statements, instead of negotiating constructively.
Additionally, this agreement for V follows the Commissioner of Competition's decision to reject Corus Entertainment's sale of French-language channels Historia and Séries+ to Bell Media in May 2018. Announced in October 2017, the proposed transaction was valued at approximately $200 million.
The public hearing for the proposed transaction is scheduled for Feb. 12, 2020 at the Palais des congrès de Montréal. Quebecor also said in its press release that it intends to "vigorously defend its position" at the hearing. If approved, Bell would take over V stations as of Sept. 1, 2020.
This story originally appears in Playback.