Who is Media Central and what does it have in store for Now?
New CEO Brian Kalish talks openly about finances, staffing and why exactly his upstart media company sought the Toronto weekly.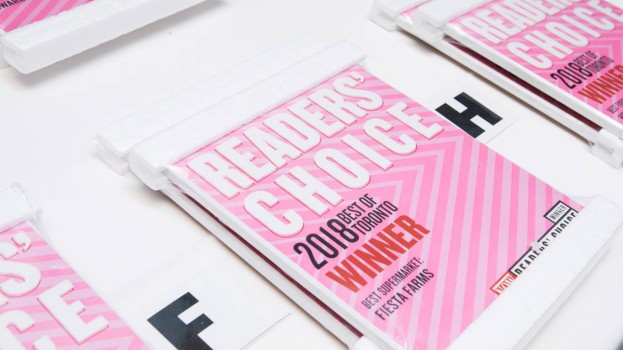 One of the last high-profile indie print publications in Toronto has been acquired.
Now magazine and its related assets have been acquired for up to $2 million by Media Central Corporations, a company formed earlier this year for the purpose of acquiring and developing publications, specializing in "alternative" outlets. Earlier this fall, it acquired and launched cannabis culture site CannCentral.
The Now assets were purchased under the company's sole-purpose vehicle known as Now Central Communications, which becomes the segment within the company that Now will report financials under.
The purchase is defined as "up to $2 million," including $1 million payable on closing and the remaining balance subject to achievement by Now of "certain agreed metrics" over a 12-month period. The acquisition is effective immediately. No debt will be assumed and no finders' fees are payable in connection with the acquisition.
Brian Kalish, CEO of Media Central, tells MiC he's not looking to make any changes to Now's mandate, coverage or its team. "We know people tend to get the message twisted," he said, referencing worries that there would be swaths of layoffs across the organization. Instead, he says, he wants to focus on growth – not unrealistic growth that sends Now far beyond its local indie roots, but rather the kind of growth opportunities Now has wanted for itself for some time.
Now magazine's current reach is, according to its own numbers, 25 million annually. The Vividata fall 2019 media usage survey found Now to reach 510,000 average weekly unique readers in Toronto and the GTA, with an average household income of $77,471. Its readers also tend to be well-educated (83% of readers report post-secondary education). It has been in the Toronto landscape for nearly four decades and, as a free weekly, is distributed to more than 800 outlets each week (plus additional distribution at events and festivals).
Digitally, says Kalish, Now is on the rise: it hit record unique online viewers in November at just over one million uniques for the month. There's not as much desire to become a juggernaut brand in terms of eyeballs but rather in terms of value, he says.
"Everybody wants to grow readership, and we're excited to do that. But what really matters to us is being able to monetize that readership. The fun part is figuring out how we're going to make all of this bigger than a bread box."
It's going to require expertise and consultations, likely from "people smarter than me," Kalish jokes. But he wants to invest in digitization and exploring new models such as subscription and programmatic advertising. These aren't reinventing the wheel, he says. "There won't be anything incredibly unique. It'll be a lot of best practices in other sectors. But Now couldn't do it because it required investments."
The broader company is young, but healthy, says Kalish. While Media Central will still have to report financials in terms of segments, "on a consolidated basis, we're going to be breaking even by the third quarter of 2020."
Media Central's plans don't stop at Now. Kalish's three- to five-year goal is to acquire a slew of alternative publications that cater to the "creative class." He's identified 100 potential publications across North America he's got in his view. "We've prioritized certain markets and certain publications, and then it's just going to be a matter of going out and getting them, whether it's going to be through organic means, someone giving us a call and seeing how we can work together, or through good ol' fashioned door-knocking."
Topics Media Central looks to explore include psychedelics, sustainable energy, alternative fashion and more. That's "fundamentally in line with what Now is," says Kalish, which is why it was such a big priority for the brand.
In the fiscal year 2018, Now generated $4.1 million in revenue. Its operating expenses just exceeded its revenues by $834,000. In the first nine months of 2019, it still operated in the red, with $1.9 million in revenue and $2.3 million in operating expenses.