St. Joseph to launch luxury lifestyle pub Mighty
The quarterly print magazine to drop 50,000 copies per issue with plans for branded content and distribution partnerships with cannabis retailers.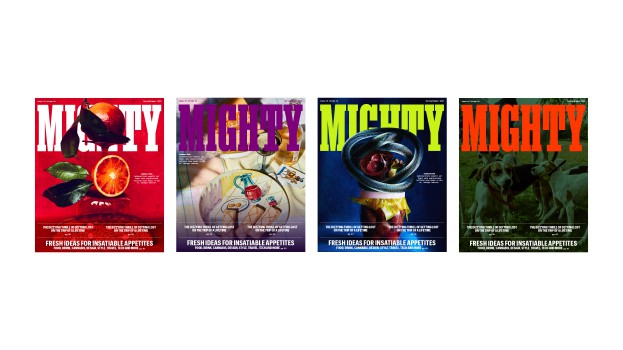 St. Joseph Communications is preparing to launch Mighty, "a magazine for fresh ideas and insatiable appetites" with plans for the first issue to land near the end of March.
"People might say we're absolutely crazy for launching a print product," says Maryam Sanati, managing director of content for St. Joseph Communications, Media, but she says, "there's a gap in the marketplace for a great lifestyle magazine."
The age-gated 19-plus publication will cover "all the things that define a modern lifestyle," she explains, with sections for food and drink, style, design, travel, technology, art, culture and cannabis. "There is no Canadian one that captures all of this stuff in a very contemporary way," Sanati adds.
Mighty will not appear on newsstands, but instead a three-part distribution model for 50,000 copies of the quarterly will make it available through subscriptions, at St. Joseph events like Toronto Life Best Restaurants and through partnerships with cannabis retailers, though Sanati cautions that Mighty is "not a reinvention of High Times."
A digital presence at mightymag.ca will make the whole of the print magazine's content available as well as original content specific for online. The scope of the editorial content will be international, with a strong focus on Canada, Sanati says, produced by a roster of freelance contributors.
There are also plans for branded content and partnerships to produce custom content and events, "a big part of what we're doing as well," Sanati says. Mighty will have a series of event executions starting in Toronto for the launch issue, which drops March 23.
St. Joseph's collection of magazine brands reaches a combined audience of 15.5 million Canadians 18-plus. In March the company acquired Rogers Media's print titles including Maclean's, Chatelaine and Flare, among others.
Vividata research found 63% of Canadians 18-plus read magazine content exclusively in print and two in five print readers said they search online for a product, brand or service discovered in a print publication. Food and beverage publications are the most popular with 69% reach among readers.
Sanati describes the look of the publication as colourful and bold, targeted to a cross-section of Millennials and Gen X, with content tailored for busy, urban lives. "The ethos of the magazine is that contemporary life is exciting," she says.  "There is a strong thread of optimism that I think our culture needs right now."