ICYMI: Curling Canada slides into 2019, Instagram asks your age
Plus, Globe and Mail columnist Denise Balkissoon steps into executive editor role at Chatelaine.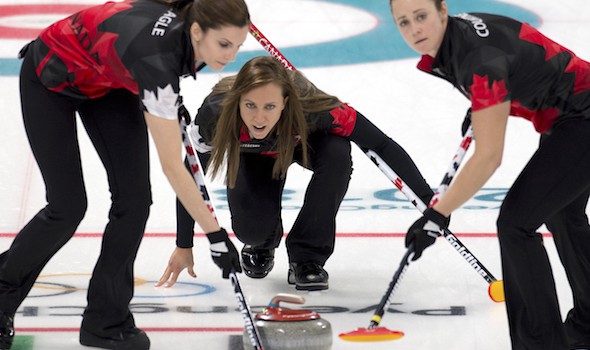 Curling Canada bring pay equity to national teams 
The men and women's curling teams competing for the 2020 Tim Hortons Brier and Scotties Tournament of Hearts will play for the same amount of prize money, $300,000, according to the Curling Canada CEO Katherine Henderson. Previously, the Brier awarded the men's team $293,000 and the tournament awarded the women's team $165,000. Henderson, who has advocated for pay equity since assuming her role in 2016 said, the decision was a result of a lot of hard work from various stakeholders. The Tournament of Hearts is set for Feb. 15 to 23 in Moose Jaw, Saskatchewan while the Brier gets underway Feb. 29 to March 8 in Kingston, Ontario. Curling Canada recently signed Days Inn as a national sponsor for the Tim Hortons and Scotties tournaments. Pay equity in sports has been an ongoing issue for decades, but has received extra attention this year thanks to the formation of the PWHPA (which has attracted sponsorships from Budweiser and Secret, with creativt promoting pay equity) and U.S. soccer star Megan Rapinoe publicly calling for equal pay amidst the team's championship win.
Instagram wants to know how old you are
Instagram announced this week it would begin prompting users to list their birth date on the platform, which has long only technically been available to those 13 and older (although many have skirted the requirement in the past). Users who have a Facebook account connected to Instagram will have their date of birth automatically listed. Others can add or edit directly on the platform and the information will not be made public. The company said the new feature was primarily for safety reasons and to "enable more age-appropriate experiences overall." Instagram also tightened controls around direct messaging, allowing only people who follow a user to send a message.
Globe and Mail journalist leaves for exec role at Chatelaine
Globe and Mail columnist and editor Denise Balkissoon is leaving the publication to join Chatelaine in an executive editor role. The weekly opinion columnist has been with the Globe since 2015 where she was a contributor to the Toronto section and other Globe projects like Colour Code, the award-winning podcast series about race in Canada that she hosted. Prior to joining the Globe, Balkissoon freelanced for publications like Toronto Life and The Grid and is a co-founder of The Ethnic Aisle.