BMO climbs to the top: Media Monitors
In Toronto auto brands spend big and climb the charts while CTV and other Bell Media properties fork out the ad dollars in Montreal.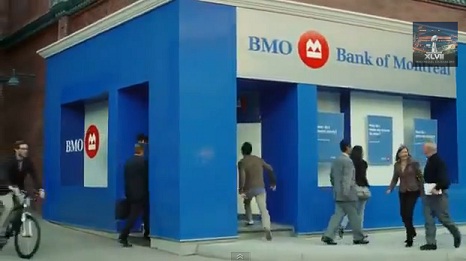 With the purchase of more than 1,000 ad units, the Bank of Montreal climbed 16 places to land at the top of the Media Monitors charts for the week ending Dec. 8.
In the #2 spot, Ford Lincoln Parts and Service also made a significant climb with 918 buys to rise from #51 last week. And, FedEx debuted at #3 with 761 ad units. Ford F-150 and the Canadian Automobile Association (CAA) rounded out the top-five.
Banks, credit unions and financial services were the top-buying category in Toronto with 2,986 play counts. The domestic auto factory followed with 1,915 spots and casinos, hotels and resorts with 1,755. Rounding out the top-five was live theatre, opera, music and dance and QSRs.
CTV upped its spend in the Montreal market this week rising from #30 to take the top spot with 345 airings. Sunwing fell from the top to follow in #2 with 265 airings and Alfa Romeo with 227. The Hyundai Dealer Association took #4 and iHeart Radio climbed more than 35 spots to #5.
Wireless and internet services was the top-buying category with 530 spots followed by restaurants and nightclubs with 522 and television and cable TV with 496. Travel services and consumer electronics sales and service, each with just over 400 spots, rounded out the top-five.