Cannabis, auto ads and more: What's driving the future of ad spend?
Zenith is the latest agency to release its ad spend predictions.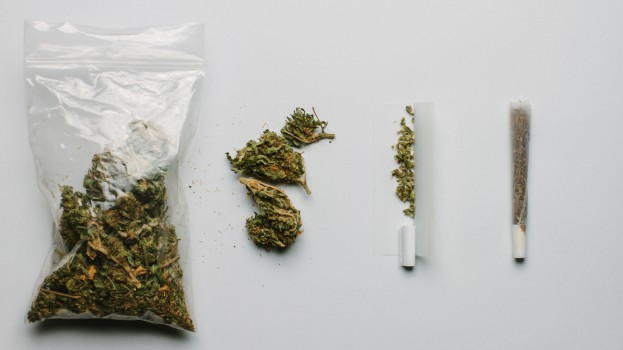 The second set of global and Canadian ad spend predictions in as many days have been released: yesterday GroupM released its estimates, and today it's Publicis media shop Zenith's turn.
Zenith's predictions were overall more modest than GroupM's, but there are still areas to watch in Canada.
The numbers
While GroupM predicts that Canada will finish the year with an estimated US$12 billion in recorded ad spend, Zenith puts that total at just under CAD$14.3 billion (US$11 billion). Its growth is also more modest than that predicted by GroupM, clocking in at 2.2% for this year.
Over the next four years, Canada's ad market is expected to make modest gains of between 0.8% and 2%, but in 2022 that rise will be slightly more rapid at just under 3.9% year-over-year. In 2022, Canadian brands will spend an estimated CAD$15.3 billion on ads, according to Zenith.
Of that $15.3 billion, 58.8% will go toward internet advertising. It's the most rapidly rising form of ad spend in the country, at just over 5% per year. (Zenith defines internet advertising as all display, including sponsorship and on-page awareness campaigns, search, classified, mobile and email).
OOH is also growing at an average of 1.9% per year over five years; by 2022, it will come to $767 million in Canadian ad spend.
The biggest disparity between Zenith and GroupM's calculations is in television spend; while GroupM predicted modest growth over the next several years, between 2018 and 2022 Zenith's experts believe TV will see subtle losses to its ad spend (from just under $3.2 billion in 2018 to $3 billion in 2021) before rebounding slightly in 2022 ($3.01 billion). Overall, Zenith puts TV's five-year growth at an average of -1.2% per year.
The drivers
As with previous reports, Zenith still has not observed a major effect on ad spend from the legalization of cannabis, due in large part to marketers, vendors and broadcasters still trying to understand, navigate and create processes to legally advertise in the category.
However, Zenith has shown early inklings of CPG and health and beauty emerging as partners for the cannabis category. OOH seems to be emerging as the dominant media channel for the category in Canada – which may surprise some, given most provinces' legislation states that cannabis can only be advertised in strictly age-gated areas. However, place-based advertising in restobar locations, as well as VIP cinemas that only allow age-of-majority patrons in, are popular outlets for cannabis ad spending.
Despite a much lower share than usual, newspapers did see a slight increase in 2019, per Zenith; the lift of just under 15% was attributed to "the still strong demand from an aging population," as well as newspaper's strength within financial and automotive categories.
The relative stability of mass reach mediums like TV and radio are not attributed to audiences – which Zenith describes as "slowly eroding" – but to inventory decreases and stable demand, driving up CPMs. The growth in TV down the line will be due to broadcasters getting better at "integrating digital-style offerings" into their buying platforms, such as additional data layering.
OOH's increase is largely due to the promise of increased digital inventory as more and more electronic boards are installed. Additionally, as measurement strategies and programmatic capabilities improve, so too does the long-term health of the medium.
While digital advertising is growing for all the right reasons, Zenith noted that the proportion of consumption-versus-spend on video is not as well-aligned with other aspects of online advertising; most online video viewing isn't monetizable, such as Netflix, Amazon Prime, Crave and other VOD services.