La Presse nabs former Torstar director to lead Toronto operations
Media executive Sam Bevacqua will assemble and lead a Toronto team to develop more personalized business for the company away from Montreal HQ.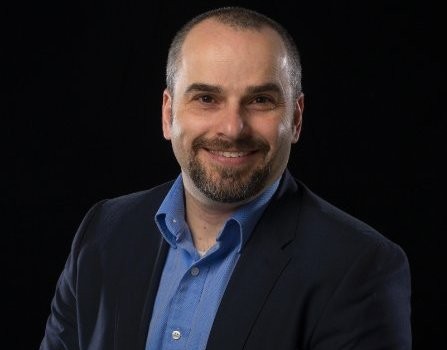 To head up its redeployment to Toronto, Montreal-based La Presse has named former Torstar exec Sam Bevacqua as GM of the operation, settling into its new digs this week.
Bevacqua (pictured above), a former sales director with Torstar Digital, has over two decades of experience across the media landscape, including roles with WagJag.com and Pattison Outdoor. It was this broad skill set and connection to Toronto that made him the right fit, says Laurent Benamou, VP of sales for La Presse.
"Sam is going to be our ambassador in the Toronto marketplace," Benamou says. In the short term Bevacqua's mandate will be to assemble a Toronto team and develop a business plan.
Since the spring of 2018 the French-language digital news company has operated as a not-for-profit. The purpose of the decision, made less than a year after La Presse ceased print operations in June 2017, was to open the door to private donations and government support.
Benamou says the 2018 "transition phase" into a not-for-profit caused the company to "rethink a lot of things" including its physical presence in Toronto. He reiterates that even after that, La Presse has always been in the city either "directly or indirectly."
He says media trends are defined in Toronto, so the strategy to have an office in the city is to better personalize services and be more proactive in the market. "This is the right time for us to be back there," says Benamou. "This time around now that we have completed a number of changes we have decided to get our position back directly in Toronto."