Scott Moore on Uninterrupted's new TSN deal
CEO Scott Moore and CCO Vinay Virmani discuss the strategy to lead with an exclusive partner with multiplatform capabilities for their diverse content slate.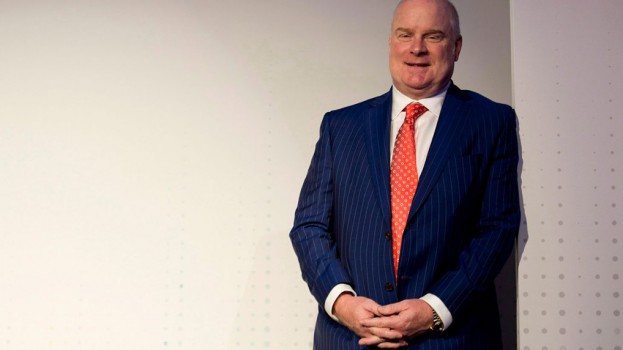 Bell Media has signed an exclusive partnership with athlete-centred brand Uninterrupted Canada to release content across its linear and digital platforms.
The deal will see long-form content premiere on sports network TSN, streaming service Crave, as well as the company's CTV-branded platforms.
CEO Scott Moore told MiC sister publication Playback Daily that finding an exclusive partner was part of the brand's initial strategy. "In the Canadian market the number of partners you can sell sports programming to is much smaller than the U.S.," he said, noting that the brand's American counterpart has already inked deals with HBO, ESPN and Fox Sports.
Moore, a long-time broadcast exec who exited his post as president of Rogers Media-owned Sportsnet a year ago, says the brand "had discussions on a number of fronts" with potential partners, but Bell Media proved to be "a perfect fit." Chief content officer Vinay Virmani adds that the opportunity to work with high-profile athletic talent was a big draw for Bell Media and a positive start to early talks.
Wasting no time, Uninterrupted Canada has already produced documentary Anything is Possible (pictured) for TSN, set to air on Dec. 12. The doc features Toronto Raptors player Serge Ibaka, who inked a first-look deal with the brand at launch, as he brings his NBA championship celebration to his homeland, the Congo.
It also has original branded content destined for Bell Media platforms, working with Tangerine Bank on a six-episode series titled Kneading Dough and a fashion-focused series sponsored by Holt Renfrew titled Avec Classe. Kneading Dough shows high-profile athletes discussing their personal finances, while Avec Classe features Ibaka discussing fashion trends with athletes off the court.
Another multiplatform initiative in the works is Courageous Conversations, a live program where athletes discuss social issues. First on the docket is a conversation on women in sports, with speakers still to be announced.
Virmani says the company's approach to branded content is always athlete-first, making sure the product or company matches the content athletes are interested in making. It's an important part of protecting their own brand, which is known as trusted platform for both athletes and viewers. In fact, Moore says the company has not "gone to the market aggressively" for sponsors, wanting to secure a distribution partner first. "We wanted to speak with some confidence about how our content is being delivered, and now that we have that we can go back to some initial conversations," he says.
Virmani says the brand is also working on content with other high-profile athletes, such as Canadian tennis star Bianca Andreescu and Raptors player Fred VanVleet.
The company launched with a bang in August, attracting media attention with big-name partners such as Drake and LeBron James, the latter of whom launched Uninterrupted in 2014 with Maverick Carter. That attention spilled over to the Canadian market. "The visibility of the brand grew tremendously, from every standpoint, from brands, athletes and young filmmakers," says Virmani.
Moore says when Uninterrupted Canada first launched he would describe it as a "ubiquitous brand that's both everywhere and nowhere," but with a solid Canadian partner ahead of the new year, that's all changed. "Now we have a home with Bell Media and TSN."
This story originally appears in Playback Daily.