Young at heart: Our top seven Rob Young quotes
After 40 years in the industry, Young will depart PHD, but his nuggets of media wisdom live on.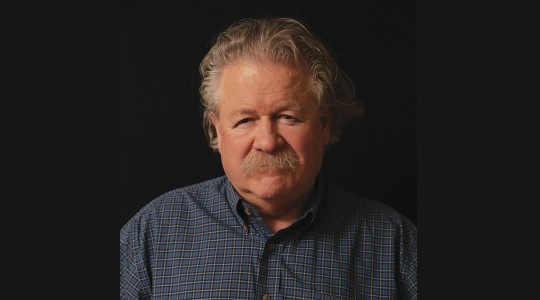 On Friday, many agency offices will go dark for a few weeks, with the lights switching off and computers shutting down for the bulk of the holidays. The hum of electronics will die down, the desk lamps will dim and the sound of keyboards clacking will cease. Then, after a few days, it will all start up again.
At the PHD Media offices in Toronto, however, one workspace will not re-illuminate; a void in the office will be left by the effervescent presence of SVP of marketing science Rob Young. This week, Young will make his retirement official after more than four decades in the agency world.
In many ways, Young is PHD: in 1979 he was the Young in the indie agency Harrison, Young, Pesonen & Newell (HYPN). In the 90′s, HYPN was acquired by Omnicom, before being reborn as PHD Canada in 2003. The agency was also briefly the property of Labatt Breweries of Canada before being bought back by Young and his partners.
Young is known in the agency world for many things – besides his strong viewpoints and his love of insights, many know Young for his sense of humour (not to mention his signature moustache). That humour has often accompanied many of the nuggets of wisdom he's shared with MiC. Even amidst the most serious times, like SEC settlements, the NHL lockout or the decline of local news, Young's trademark style of playful metaphors mixed with hard data paints a complex, yet bright picture of the media industry, one that remains full of potential.
Here are the top quotes we'll remember him for:
On data investment:
"Media decisions have always been based on data. Forty years ago it was just circulation and cars going by billboards. Now it's individual minute tuning through people measures, focal meters and multiple media channels. The difference is that there wasn't the computing facility to analyze the data properly. Still, there are huge amounts of wasted data. Huge quantities that are captured and underutilized, and also the costs of acquiring third party databases is horrific. It's become a real challenge for large media companies to be able to make those sorts of investments, and then to connect all of it to make decisions easier. I suspect that the amount of money that's being spent to fuel programmatic buying is going to be the same size as the amount of money being spent on media in total in a couple of years – it's that huge of an investment."
On broadcasters, brands and agencies working together:
"The big telecommunication companies here in Canada generate huge quantities of upstream big data but are disconnected from their advertiser clients' campaign results. In fact, in many cases, their advertiser clients themselves are disconnected from campaign results. Non-addressable media (legacy media) are finding it difficult to connect their upstream big data resources to downstream commercial application. This disconnect keeps media people, on both the buying and selling side of the business, awake at night."
On aging (in the eye of advertisers):
"As you move over from 43, the propensity to spend time with the internet medium starts getting smaller, and as you get younger than 43, the propensity to use the internet medium gets higher. That 55+ group are the heaviest users of all legacy and the lightest users of the internet medium. Even when you look at advertisers who might gravitate toward legacy media  — advertisers who have broad target groups, who aren't necessarily using a lot of online media, who might be spending 65% of their media dollars on offline media — they also tend to not include the 55+ age group in their core target… It's a misconception] that they're set in their ways, that they're not in an acquisition mode, that their incomes are going to be declining as opposed to growing, that they are on a per capita basis lighter acquirers. I think that's where that targeting attitude comes from."
On millennials
"The millennial is a term invented in 1987 to categorize an age cohort born between 1980 and 2000. Today these folks are 16-to-36 years of age – a close match to the popular 18-to-34 media age break. Also referred to as Generation Y, Generation Me and Echo Boomers, this group has been endlessly analyzed, defined and redefined and the result is a confusing pile of contradictions as this list attests… Like Swift's Lilliputians, millennials possess imagined and mythical characteristics that go beyond the constraints of a simple age-based target group, assuming characteristics that say more about our "targeters" than about the targeted. Are millennials really something special or are they simply an age group; a kind of ageist version of those Lilliputians?"
On what's driving measurement forward:
"These measurement initiatives are not proposals or plans or 'nice-to-haves,' They are emerging as well-funded and fully formed initiatives that are being purchased and utilized by marketers and their media agencies."
On industry lingo (and jargon):
"The language of planning, buying and selling TV is changing. It has become more opaque, mysterious and vague with the passing of each season. For example, I recently received in an email: 'STB data helps inform along with other digital and TV data flags,' actually means: 'STB data provides insights." I think. How about: 'TV schedules are optimized to align to a specific strategic audience target defined by the client.' Which I believe means: 'The schedule reached the target.' And "data-enabled linear TV buying" means, well, I'm not sure what it means. Only the very boldest in meetings say, 'Sorry. I don't understand. What do you mean?' Let's keep things simple. Just because it's simple doesn't mean it's not smart."
On moving on:
"Hope you find your heart's repair; does it matter if I try? Our merging ways were never meant to be. Hope you find some healing air, hope you find your cloudless sky, and I hope that you will find some time for me."
If that selection seems a bit more poetic than the others, that's because that's from one of Young's original songs, "Find Some Time." When Young isn't poring over analytics and statistics, he can often be found making music; on top of the five studio albums Young recorded (all in the country/blues genre) he also sits on the board at Toronto music venue Hugh's Room. You can listen to his entire library on Spotify.
---
What others had to say:
"It's in these moments when you realize the impact a person has on you and Rob has definitely made an impact. Between all the small conversations had and big presentations watched – all have been meaningful learning experiences. I've had the pleasure and privilege of learning from a pioneer in this industry and will forever be grateful" –  Angie Genovese, VP client service at PHD
"Very few people have had a more significant effect on the Canadian media industry.  From pioneering the concept of a specialist media company by forming the second such company in the world to his work today creating the annual Canadian Media Usage Study for the IAB and a thousand initiatives in between, Rob has quietly and constantly been of our industry's top thought leaders throughout his entire career.   And while he was changing the way we think about media he has always taken the time to have been an incredible mentor to so many of us." – Cam Reston, CEO Omnicom Media Group Canada
"Rob is unique and we'll miss him a lot.  Our main consolation is that his impact is evident every day amongst those of us that have been lucky enough to work with him.  Whenever we're particularly stuck we know to slow down, get out the graph paper and start at the beginning.  We can't hope to replicate his ability to problem solve – but at least we've learned from a unique role model" – Matt Devlin, managing director marketing science at PHD
"This company and this industry will miss Rob for the many great things he has contributed and accomplished in his 40 plus years. I will personally miss dropping by his office, often to get advice, but just as often to share a story, a movie review, or just a laugh." – Fred Auchterlonie, EVP director client operations at PHD