Netflix reveals its official Canadian subscriber count, revenue
A new SEC filing has revealed the streamer's global revenue and subscriber counts as the company announces plans to report regional data each quarter.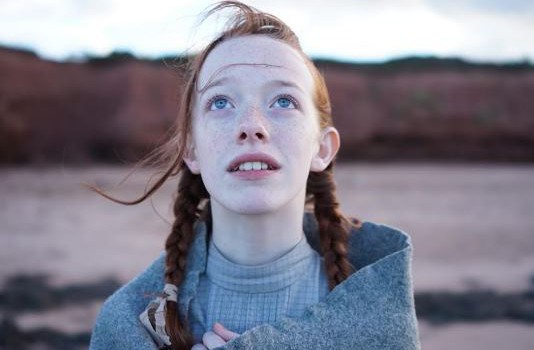 Netflix has earned an estimated $780 million in revenue from Canada in the first three quarters of its 2019 fiscal year, with its Canadian subscriber count now at 6.5 million as of Sept. 30. 
That means the service is currently on track to exceed annual Canadian revenues from 2018 and 2017, which came in at approximately $835 million and $668 million, respectively.
The numbers were made public though a financial report with the U.S. Securities and Exchange Commission (SEC),  giving details on Netflix's growth in Canada and its expansion into international markets.
The total U.S. and Canada revenue by Q3 2019 is approximately $7.4 billion, with Canadian representing roughly 10% of that estimate.
The documents include statistics such as revenues, subscription numbers and average monthly revenue per subscriber, and are divided by four regions: the U.S. and Canada; Asia Pacific; Europe, Middle East and Africa (EMEA); and Latin America.
According to Netflix's Q3 2019 earnings letter, the company will begin to disclose revenue and membership by those four regions in each quarterly report, beginning in Q4 2019, set to release in January 2020. The regional-based numbers "is consistent with how the company reviews and manages its membership and revenue trends," according to the SEC filing.
The numbers have emerged as the federal government says it will move forward with a tax on foreign-based digital companies that earn more than $1 billion in global revenue and $40 million in Canadian revenue. Netflix currently collects provincial sales tax in Quebec and Saskatchewan.
Netflix revealed in September that the company had spent $500 million in Canada in two years, well ahead of its five-year goal. That number is in addition to a $25 million market development fund, allocating funding to organizations such as the Canadian Film Centre, the Banff World Media Festival and the Indigenous Screen Office. The company anticipates it will continue to spend an average of $250 million per year in Canada for service and domestic production.
On the global front, Netflix has made strides to expand its reach in Asia Pacific, EMEA and Latin America. The number of subscribers in Asia Pacific hit just under 14 billion as of Sept. 30, 2019, growing from more than 6 billion in 2017. Its revenue in the region almost doubled from more than $575 million in 2017 to over $1 billion so far in fiscal 2019. In EMEA revenue rose to $3.9 billion by Q3 2019 from $2.3 billion in 2017, while Latin America saw revenue growth to over $2 billion so far in 2019 from $1.6 billion in 2017.
This story originally appears in Playback.