Steve Pratt on the danger of the status quo
The VP of branded podcast company Pacific Content says the medium is driving the podcasting industry to a billion-dollar 2020.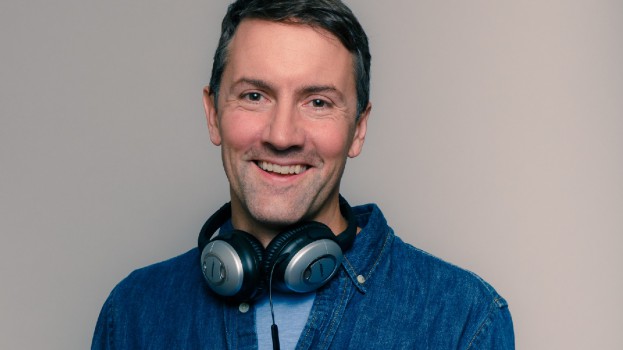 The Industry Wish List is back. MiC is looking at the issues and trends of 2019 with some of the brightest minds in the business, discussing how the industry has changed in the last 365 days, what challenges lie ahead and how brands, media companies and agencies are adjusting.
Pacific Content launched out on the West Coast in 2016 and has quickly built itself into a one-of-a-kind advertising medium striking at the very moment podcasting surged in popularity. With his team, co-founder and VP Steve Pratt took the intimate audio experience, brought it to brands and shared some of the secrets to that success with MiC along the way.
Speaking with MiC for its annual Industry Wish List, Pratt took a minute to share what branded podcasting has done to the world of advertising media and why 2020 is poised to be the biggest yet for original audio content.
This interview has been condensed for clarity and length.
We've seen the podcast industry boom in the last handful of years, but where are branded podcasts positioned as we head into 2020?
Based on our own experiences at Pacific Content, 2020 is going to be the busiest year in history for original podcasts from brands. Predictions from industry experts and research studies show that podcasting is on its way to a billion-dollar industry in the next year or two and there is significant growth in brand advertising and branded audio content helping to drive that milestone.
What do brands – particularly those new to the medium – need to know about branded podcasting?
A few key thoughts for brands considering podcasting: [One], podcasting offers massive engagement and time spent. Is there any other medium where a brand can achieve 85-95% completion rate on a 30-minute episode of content? Making a great podcast yields unprecedented engagement.
However, you have to make a great show in order to get that time and attention. A great show is about creating an amazing customer experience – the show has to be a gift for the audience that can only come from your brand. If the show is a thinly veiled infomercial for your brand, it won't work.
Brands have unfair advantages in building audiences for podcasts. If you make a great show and you utilize all your strengths as a brand to tell a lot of people that this great show exists, you can build a large following very quickly.
 With more global branded podcasting growth expected, how can Canadian brands make an impact?
There is still a lot of "blue ocean" for Canadian brands in podcasting. So, reach out to any podcast company and learn all you can before embarking on your own journey. It's a great space with phenomenal engagement and brand lift for brands that do it well.
If the media industry could make one new year's resolution for 2020, what would you recommend that it be?
The status quo isn't going to create major positive changes for anyone. Be bold, be brave and take risks. Even in small experiments. But do something different and exciting in 2020. Don't wait for everyone else to prove that it works before you try it.
Jump in, take a chance, and make change by doing something different. Lead by inventing the future.