ICYMI: A Cree-language podcast from CBC, Kinetic joins DPAA
Plus, Global announces new midseason originals and Lainey Lui launches on Crave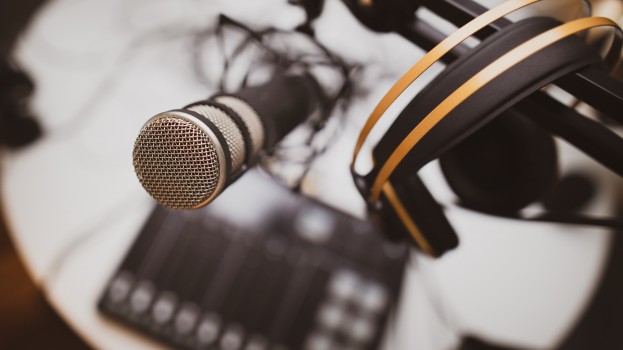 CBC launches first Cree language podcast
This past year was the International Year of Indigenous Language, declared by the United Nations in an effort to raise awareness around dialects that are disappearing. To recognize that, CBC North has launched its first Cree language podcast, Wiih'teh, in the Eastern James Bay Southern and Northern Cree dialect. Co-hosted by Mary Shem and Betsy Longcap, each episode will feature new words about the weather, seasons and other stories. "I first learned the Cree syllabics when I went to elementary school in my home town of Mistissini, Que," Longchap said in a statement. "I am still learning Cree today. I learn it from people I talk to and from talking to the elders who speak the Cree language fluently."
Kinetic Canada joins Digital Place Based Advertising Association
The Digital Place Based Advertising Association (DPAA) announced this week out-of-home planning agency Kinetic Canada has joined its fold. Kinetic Worldwide launched the Canadian outpost in May 2019 under the leadership of CEO Kevin McDonald. DPAA president and CEO Barry Frey said the agency is, "at the forefront of out-of-home media planning and programmatic innovation. They've had much early success and we look forward to working with them to continue their growth." In October Kinetic partnered with Big Digital, expanding into experiential offerings.
Global renews, greenlights three new original series 
Ahead of their series debuts, new Global originals Nurses and Departure have both been renewed for a second season and Family Law, a new Seven24 and Lark Productions original has been given the go ahead. Set in Vancouver, Family Law is the story of lawyer and recovering alcoholic Abigail Bianchi who struggles to put back together her career and her family after hitting rock bottom. Production is set to begin in the B.C. city in spring 2020 while Nurses premieres Jan. 6 at 8 p.m. and broadcast details for Departure, a six-part series from Shaftesbury will be announced at a later date.
Lainey Lui breaks it down in new Crave original
A new Crave companion series, Cravings: The Aftershow premieres Jan. 12 at 11 p.m. with host Laniey Lui (The Social, etalk). The series digs into Crave originals with a weekly analysis from Lui and a rotating panel of television-loving guests who bring the hot takes to drive the conversations beyond social media. Cravings: The Aftershow kicks off with an inside look at HBO's The Outsider, based on the Stephen King novel.