Blog: Understanding impressions, media inflation and more
GroupM's chief investment officer Sebastian Rennie on why the definition of a basket of goods in media matters.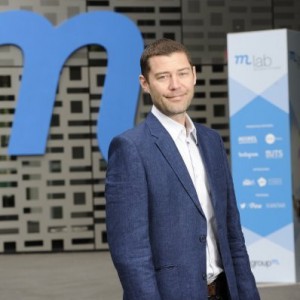 By: Sebastian Rennie
Though pleasing everyone in our industry is an at-times daunting task, media inflation is important for marketers to understand. Crucial for policy-makers as well as the businesses they represent, it's important that we place a high demand on the quality of what we're tracking, in addition to tracking the levels of supply and demand.
Accurately defining the basket of goods
For those unfamiliar, a basket of goods refers to a fixed set of products and services that are valued on an annual basis, and are adjusted periodically to account for changes in consumer habits.
The problem is, the way those baskets are defined, particularly in media, can be outdated. For example: In the 80′s, channels weren't as plentiful and the concentration of viewership was more focused. Now, broadcast content can be viewed anywhere, widening the likelihood and varying the levels of viewership, in terms of quality, reliability and relevance. And, a basket of goods may not be similarly regarded across all regions or households within a given geography. This is where our challenge exists.
My first question to marketers: what is a relevant basket of goods? If one is only looking at a specific media unit (i.e., 30-second, free-to-air network TV primetime commercial) how specific should that unit be? And does that specificity create ongoing measurement issues as the media units evolve?
As a separate, but still important matter, is the cost of the media unit the primary measurement objective or is it the outcome that media unit delivered?
Our industry is growing; here's what that means
Though Canada fails to have the level of access of demand data (a critical part of understanding inflation) that our U.S. partners do, there is some merit to using statistics from the U.S. as a reference point for where we're headed. As a response, I'll be citing the similarities I'm able to extract from American statistics.
Within our industry, prices for like-for-like media units in TV have risen over time. From our American partners, we're able to observe an implied +8% compound annual growth rate in the U.S. between 1980 and 2018, alluding to a nearly 20-fold increase in pricing over that time. What this means for Canadians, where similar shifts were also observed: it's probable the like-for-like inflation rate for broadcast network primetime TV increased well ahead of consumer inflation levels, which tripled over the same period.
Factors include the structure of the industry, a relative concentration of the most important buyers vs. the most important sellers and the ongoing emergence of new brands. In these two-stream economies where TV networks must abide by various government regulations – limiting the amount of ads sold per hour – it's easy for major global digital platforms to appear as if it houses an almost infinite number of impressions. When the discussion turns to the amount of high-quality impressions, the metrics become narrower.
Trying to get at the unevenness of an inflation metric in this current landscape is challenging, but rewarding when approached correctly. It's fascinating to look at inflation while factoring in the cost brands spend on creating fresh content, compared to that of those primarily leveraging UGC. It's an entirely different world, and certainly warrants thorough consideration when thinking about the quality of supply in the media landscape.
Media inflation
Recently, buyers – agencies, specifically – have invested heavily in assessing new sources of supply to provide willing marketers with expanded options and alternatives to deploy.
Agencies have encouraged many of those media owners to alter their offerings to facilitate more accurate comparisons with television, an especially important consideration when marketers choose to benchmark pricing across similar media regardless of the potential differences in effectiveness of these media channels. Media agencies have also delivered efficiencies by working at identifying relatively more valuable and relatively less valuable sub-segments of inventory, helping marketers optimize value enhancements that could more than offset inflation in any given year.
Having access to more data and points of nuance is a great thing and something the media industry needs to address. As our partners in the U.S. can attest, access to a wider breadth of consumer data to zoom in on and extrapolate will only allow for a more successful, targeted result for our partners and agencies at large. As the costs of content declines and the price of placements increase, it's worthy to ask ourselves: How can we effectively monitor, track and project quality, on both sides?
Sebastien Rennie is chief investment officer at GroupM Canada.