Behind the buy: Why Visa Debit activated for the holidays
Visa's Nic Lopez says the brand wanted to favour video-friendly media that demanded the full attention of its target.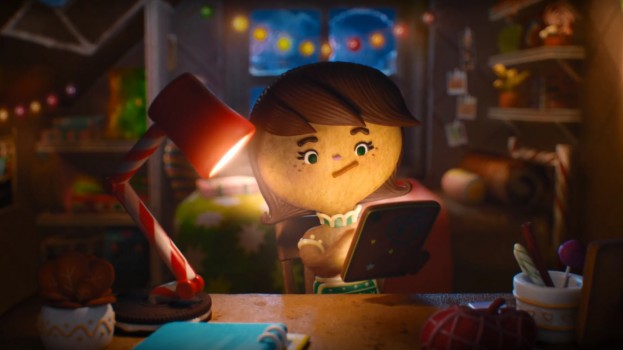 Visa doesn't normally engage in a holiday campaign for its Visa Debit product, but this year, Nic Lopez says the company knew it was time.
Lopez, who is head of emerging products and innovation at Visa Canada, says that now that it's been a decade since the launch of Visa Debit, it's more culturally relevant. "We're becoming accepted by many more merchants, and one in two Canadians have a Visa Debit card in their wallet. You would have a hard time finding merchants who do not accept it, and we're continuing to see e-commerce driving growth in how consumers shift their spending."
With shopping on everyone's mind during December, Lopez says it was time to launch the first holiday mass media buy for Visa Debit. It was important to get the message out about the advantages – "you can pay with funds you already have in your bank account," he points out – so the brand built a story around that and added a healthy dose of emotion. The holiday-themed ad features a happy young gingerbread person, Ralph, on a snowy date with his gingerbread girlfriend. Everything is fun and games – even an accidental encounter with a snowplow – until Ralph loses his shiny candy button. But his girlfriend thoughtfully does some online shopping and orders him a new candy button. The message is that it's easy to find a special gift online and pay right from your account, as opposed to a credit card.
"We knew we wanted a really robust plan," says Lopez.
TV was the main area of spend, with 30-second creative going live Nov. 4, all the way up to the weekend immediately before Christmas.
The complementing buy to TV was a cinema buy. Lopez says it's not as typical for the broader Visa brand to buy in cinema, but he says with holiday theme and the very specific messaging of the commercial led the company to want to try it. "It's one of the last few places where people are not distracted or doing multiple things at the same time. The ad is playing once the lights go off, once you've had the message to put your phone away." That buy lasted from Nov. 8 to Dec. 19, attempting to catch the attention of movie-loving families headed out to see mass-appeal films like Frozen 2 or Jumanji: Next Level.
Rounding out the buy was social and digital placements for the 30-second creative, as well as a 15-second version. Besides programmatic buys that will extend to news and pop culture sites, Lopez adds that the creative also appeared on digital sites that favour long-form viewing, like CTV.ca. "If you were in an environment like CTV, it would be a 30-second, forced-view. If you were in-stream on Facebook, we'd go for the 15-second version."
Overall, he says, the brand favoured video-heavy mediums over more static choices like print or OOH because it was important to be able to tell a story, versus just communicate product points. "Given that the ad requires you to see more than just a couple of seconds, we prioritized media where you could watch more content."
Starcom handled TV, cinema and the broader digital buy, while Decoded executed the social buy. BBDO was the creative partner on the campaign.
Previous paid media campaigns for Visa Debit have focused more on driving general awareness from an e-commerce perspective. "We've mostly been on digital and social channels, with a little bit of TV later in the year. We saw a lot of success and found that the latter half of the year was a very relevant time to communicate our e-commerce methods, so that helped us inform our strategy and go out with a more significant investment for the holiday season."