Five more community papers close in Canada
Postmedia and Advocate Printing & Publishing have closed five papers between the two companies.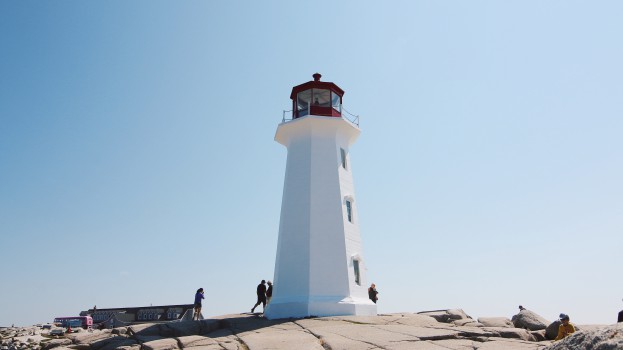 Postmedia and Advocate Printing & Publishing have announced the closure of several of their community papers, with five papers folding between the two publishers.
Advocate Printing & Publishing is an independent printing and media company headquartered in Nova Scotia. The company specializes in B2B services such as printing and design, and also operates Advocate Media, which publishes community papers such as its flagship The Advocate (Pictou County, NS), Lighthouse Now (Lunenberg and Queens, NS), the Saint Croix Courier and others. On Monday, however, it announced that it would be ceasing publications of weeklies The Laker and The Weekly Press (Enfield and Fall River, NS).
Director of media operations Fred Fiander said in a statement online that the fallout was largely due to a decline in interest for local targeted advertising on behalf of brands.
"The areas covered by The Weekly Press and The Laker have become more a part of the Metro Halifax trading region," he wrote. "As the local business base has continued to shift to major national retailers and businesses, the desire for local targeted advertising has diminished."
Fiander described the readership of both publications as "strong" and added that the area is growing in population. He ended his farewell with a bold statement: "The time has come for new business models."
On the other side of the country, Postmedia has shuttered three publications.
The Edson Leader, The Hinton Parklander and Lacombe Globe all posted closure notices. The Edson and Hinton papers will cease operations Jan. 13, while the Lacombe paper will close its doors Jan. 16. The Edson Leader and Lacombe Globe were both more than 100-years-old.

The newspapers' near-identical statements offered little in the way of rationale other than to say that the papers were "no longer financially viable." Postmedia VP of communications Phyllise Gelfand told MiC in an emailed statement, "It is well known that the media industry is undergoing significant disruption and legacy revenues are declining at a precipitous rate… These are tough decisions to make but necessary – these titles were losing money and are not sustainable."
Edson is located 200 kilometres west of Edmonton, Hinton another 88 kilometres west of that, and Lacombe 126 kilometres south of the city.
Postmedia has reduced and shuttered a number of community papers in the last several years. In 2018 it shuttered papers in Alberta and Northern Ontario, while closing the newsrooms to two Ontario papers and one Manitoba paper, but continuing to post news online. It also reduced printing schedules for some papers in Alberta and Northern Ontario. Last year it also printed its final copy of the 41-year-old Hamilton Magazine, again citing lack of financial viability.
In the meantime, the company has bolstered its national and digital portfolio, adding niche sites like Healthing and The Growth-Op while also creating a new digital content studio in downtown Toronto.