Spotted! Mucinex mucks about in Toronto
The over-the-counter brand invited Torontonians to get a few things off their chest in a cathartic way.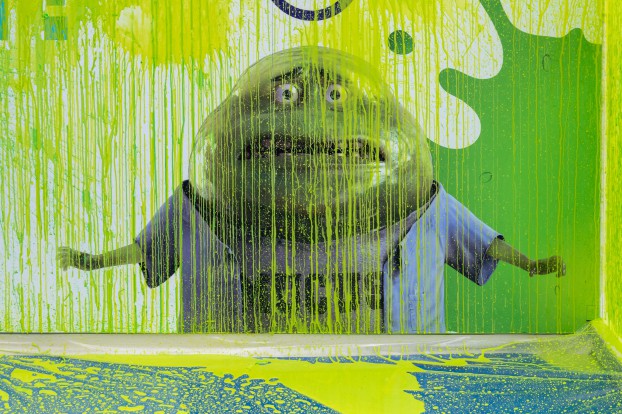 It's a peaceful time of year. The blanket of snow across the city has dampened the noise of the urban jungle. There's not a patio to be seen, no street parties, no festivals. In the distance, if you listen closely, you can hear… the sound of someone sniffling.
And coughing, and hacking, and clearing their throat, and some other very unpleasant sounds.
Winter is synonymous with the cold season, which prompted a recent activation from cold and congestion relief brand Mucinex. At the CF Toronto Eaton Centre – one of the busiest malls in the city – the brand delivered cold symptom catharsis for shoppers at the peak of the pre-Christmas shopping season and continued on throughout the holidays.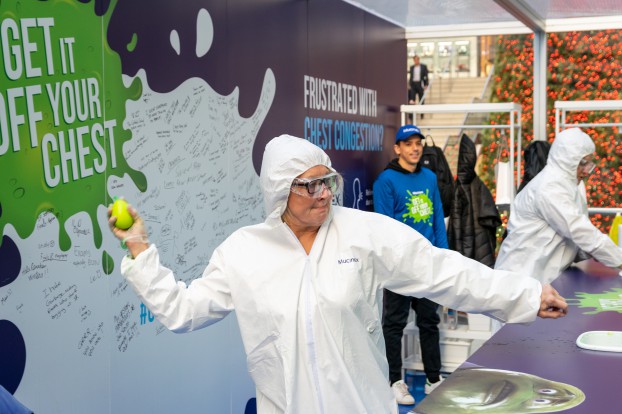 Working with Montreal-based creative agency Bam Strategy in partnership with experiential agency Eat It Up Media, Mucinex promoted its over-the-counter product with an interactive – if slightly visceral – experience for shoppers.
People were asked to get things off their chest – not just cold symptoms, but any old frustration or confession – and write it on the wall. Some people hate slow walkers. Some can never remember people's names. One woman confessed on-camera that she has a tattoo she wants to get removed, and another admitted that they bombed a big test.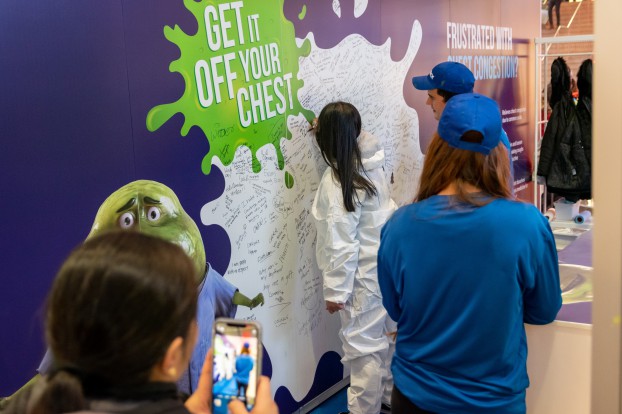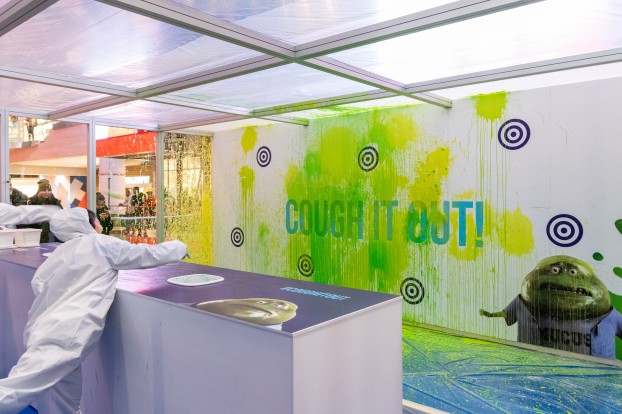 But this was more than an eight-foot-tall burn book. After getting their frustrations off their chest, participants suited up and grabbed a fist full of slime that they then tossed at the wall. The bright-green, mucus-like slime was definitely on-brand for the Reckitt Benckiser product, which promoted its current brand positioning, "#CoughItOut."