Yes, the new decade is uncertain. Here's why I'm excited
CMDC president Shannon Lewis on all the change of the decade to come – and why it's good for media agencies.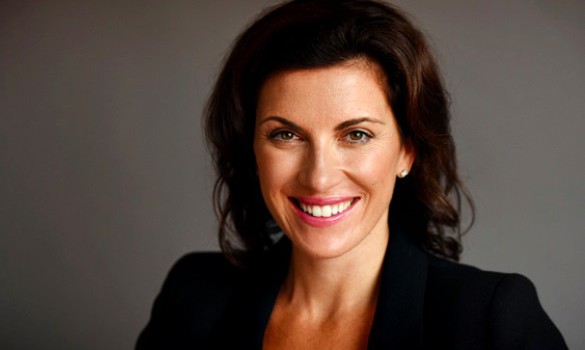 By: Shannon Lewis
Welcome to a new decade. It's 2020 and we're still seeing uncertainty. Swells of it unsettle societal and consumer trends. But, no need to panic: that's as it should be. Uncertainty has always equaled opportunity.
In a world of alternative facts, people seek the solid ground of truth. Consider the rabid response to the TV series Fleabag or the reaction to Ricky Gervais as host of the Golden Globes: it doesn't have to be pretty to be compelling, it just has to aim for the truth.
The last decade in media provides valuable insight on where we are now. Recall how the last few years of our media industry have been filled with procurement-led pitches, short-termism, in-housing and a lack of trust in the digital ecosystem.
This has taken a toll on our industry and, predictably, fatigues our best asset: our people. However, 2020 looks to be the year to pivot: to recognize our industry talent, celebrate impressive client work, and ignite more powerful partnerships.
The winds of change continue to blow from all directions. According to a recent Ipsos study, the pendulum has indeed swung back to recognize the value of external expertise. Some marketers, after pulling digital marketing activities in-house, have returned to more reliance on their agency partners' expertise. Consider this: in 2019, 50% of marketers increased their reliance on agencies, while only 15% report handling more digital marketing themselves.
Despite some clients testing new models with in-house and blended teams, their real needs remain crystal clear. To help fuel their business growth, marketers demand external expertise to unlock seamless brand connections across every media channel. Kristine Lyrette, president, Zenith, adds: "For partnerships, one size doesn't always fit all. However, the common thread for creating the best outcome is having cross-category expertise, the best talent, diversity in thinking and scale."
As our clients face increasing pressure to drive growth in their own disrupted markets, we recognize that this is where our value and opportunity is greatest. Current, rapid market changes and our biddable world means clients increasingly seek guidance from what they consider a 'neutral corner.' Media agencies wield this invaluable neutrality: it is here where our value as experts resides.
Also, while in-house dangles the promise of laser-like focus on the core business and protection of customer data, it also risks the perils of tunnel vision. When information from external sources is limited, how do brands know where they stand? What are others doing better? There is an irreplaceable advantage of having the neutral oversight of an agency to challenge a brand. And let's never forget the unstoppable power of a great media strategy and execution.
This is crucial, as 'faster and cheaper' usually fails to result in the best business performance – in both the short- and long-game. Just think of the brands you admire. The parameters that measure up here are just as true and immutable as for agency/client partnerships.
Here's more good news: Canada is one of the best educated, diverse and, crucially, tech- and digital-savvy populations globally. We have the power and potential to own and exploit our abundance of IP. As such, I believe more people, with a wide range of technical and leadership skills, will be needed to interpret the vast amounts of data growing every day. One needs to look no further than Toronto's robust AI research and media stronghold to understand how we stand in an position to grow.
Everywhere in business, we're seeing how diverse hiring is driving more diverse and innovative thinking. Investment analysis already reveals how companies that promote diversity are being rewarded with tangible benefits in their revenues and valuations.
This means media agencies are sure to stay a step ahead of the burgeoning opportunities in media – including the explosive growth of voice, sound, VR, new channels, plus podcasting and streaming from the tech giants. Many of our media leaders are looking toward what's next at this very moment at CES. They'll be on the floor, exploring and recognizing patterns behind the relentless power in TikTok or in the residual outcomes from the next wave of 5G. Our 'neutral lens', plus our agencies' demonstrated knowledge, will help command the shifting media landscape and address our clients' needs when technology, media, and consumer culture become critical. Showcasing all of this to the Canadian marketplace is even more important. Right now, our media industry needs to continue to amplify its united voice. We are better together.
Shannon Lewis is president of the CMDC