Former Vice exec Shawn Phelan joins Ideon Media
A veteran of branded content programs, Phelan will help scale Ideon's business long term as VP of brand partnerships.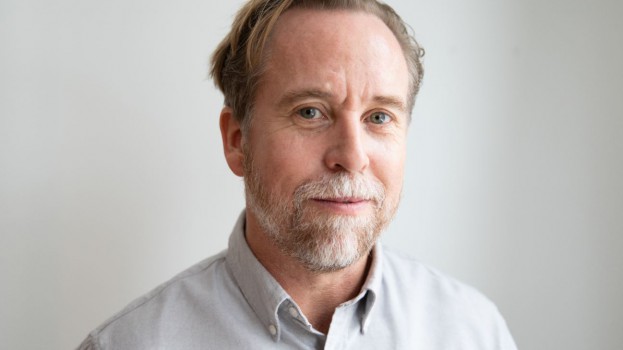 Ramping up to create bigger and better branded content, Ideon Media has snagged former Vice executive Shawn Phelan to serve as VP of brand partnerships.
Kevin Bartus, president and CEO of Ideon Media tells MiC the company's focus for 2020 is on scaling its programs. Having founded Vice Media's Toronto office and developed one of Canada's first successful branded content programs during his 16 years there, Phelan (pictured above) brings a unique breath of experience, Bartus says.
"Shawn's a really unique mixture of having the relationships and having the sales capabilities, but also coming up with the ideas," he says, "Which is the main thing that drives the content programs at the end of the day."
When Phelan began talks with the team Bartus says he changed the language around the way Ideon does business – Ideon produces branded content for the page and the screen – pointing out the company's own capabilities beyond that of each of its publishers.
"It's been a long time since we met somebody where they not only knew what we were doing, but they knew what we should be doing," Bartus says. "He brought an outside point of view."
When the goal is growth, the game plan is sealing a higher number of larger scale deals and that conversation includes agencies, but increasingly clients as well, Bartus points out. "We've gone way down the rabbit hole in terms of optimizing data and programmatic and banner ads," he says, caught up in optimizing the places people actively try to ignore and avoid. "If all we're doing is programmatic, we don't have a unique selling proposition. It's got to be the content."
Large-scale content programs can take up to a year to conceptualize, develop and deliver, says Bartus, fitting Phelan's perspective which has been more historically focused on the long-term. Ideon's portfolio includes brands like P&G, Unilever, Sony Pictures, Louis Vuitton, Vans and Kellogg's as well as publishers like Mashable, Genius, SavvyMom and New York Media.
"[This year] for us is very much about sharpening our focus on bringing Canadian advertisers the opportunity to do scalable branded content programs on our owned and operated properties as well as several major U.S. publishers," Bartus says. "Hiring Shawn takes that capability and amplifies it tenfold."