Molson aims to engage fans with extended NHL partnership
A new fan engagement activation planned for the NHL beer partner is aimed at drawing new audiences countrywide.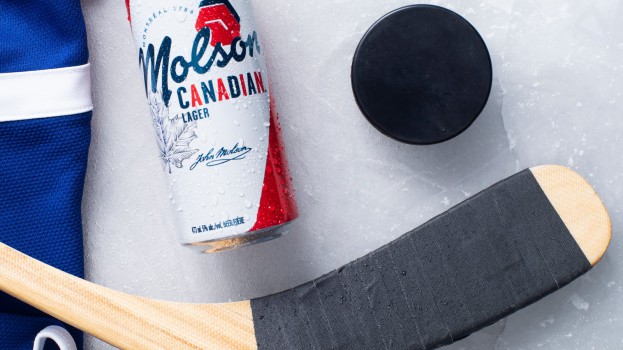 Since 2011, Molson Canadian has been an official beer sponsor of the NHL in Canada. Now, a new multi-year extension will bring new fan engagement opportunities as part of the ongoing partnership.
Joy Ghosh, marketing director for Molson family of brands says there has been a shift toward a "master brand strategy" with new packaging and communications around the brand's name and legacy. The question has become, "How do we leverage the master brand in a new and unique way with such a great asset and all the great jewel events we get with the [NHL] sponsorship?"
Retail programming with partners like the LCBO and restaurants like Boston Pizza, Jack Astor's and others will continue along with a new brand platform, Score For Your Team. "We kind of coin it as a 'Roll Up the Rim for beer,'" Ghosh says.
Participants will find a PIN code in specially marked boxes of Molson Canadian to play a digital game that could result in a pair of tickets for the Stanley Cup finals. Social and out-of-home is planned for the March launch.
As the number one sport in Canada, Ghosh says NHL hockey "has a huge amount of viewership across both men and women." A new audience however is emerging, particularly on the West Coast among new Canadians in part thanks to Punjabi broadcasts of NHL games, says Ghosh, who is Indian.
"There's become a real boom in viewership and fan engagement," he adds.
Along with its partnership with the league Molson also has longstanding relationships with 14 teams including the Toronto Maple Leafs, Montreal Canadiens, Edmonton Oilers and Ottawa Senators. "The NHL gives us that coast to coast relevance," Ghosh says.