CES Perspectives: Mindshare
CEO Devon MacDonald on whether smart TVs have been dumb all along, and how the OOH industry can benefit from the showcased tech.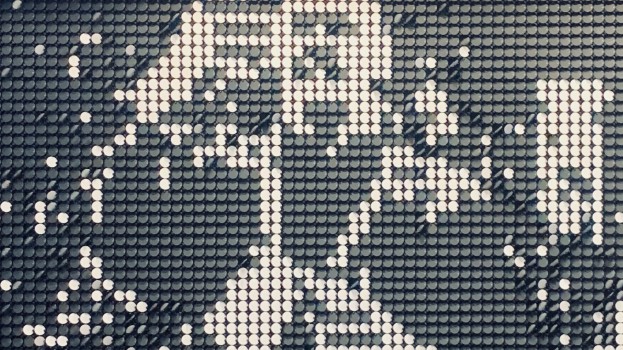 This week, MiC is catching up with CES attendees to discuss the impact of what came out of the exhibition this year. Today, Mindshare Canada CEO Devon MacDonald shares his experience firsthand.
The TV isn't done, it just evolved again. Mobility is being reimagined with more entertainment. And everyone is about to get tracked. CES again started the year off by overloading everyone in attendance, and on Twitter, with information and inspiration.
Mobility advancements have been a prominent feature of CES for years. Cars, bikes, boats, helicopters, and scooters are now fully loaded with advancements in technology to make them faster, more efficient and more enjoyable overall. We are all going underwater on a scooter thanks to Sublue.
My eyes aren't on the road, they're on a movie
As the promise of self-driving cars is getting closer to coming true,  manufacturers showcased the underlying technology behind the metal that makes it all happen. But what stands as an opportunity for marketers, is the rapid movement of self-driving cars from being about transportation to a full entertainment centre on four wheels. Entertainment screens are dropping around the car and driver seats are becoming lounge chairs.
Sony showcased one of the most relevant vehicles there, although it may never hit the roads. While actual production remains a question, to have a vehicle shown by an entertainment company that is screen-centric built for pure entertainment versus driver demonstrates what this shift in driving means. With significant view time opportunities coming from experiences like this, the impact for marketers, content makers, and platforms is that the long Canadian commute is soon to be the perfect video marketing opportunity.
TVs get smarter
Televisions are the ultimate showpiece of the show and draw the largest crowds. The rise of 8k (4k was so last decade) is incredible to see. The resolution and colours are almost too real and will be hitting shelves just in time for the 2020 Olympics. Manufacturers, including Samsung, LG and Sharp  continue to be obsessed with finding a way for interior design to thrive without a big empty black screen in the living room.  Everything rolls away.
The filmmaker mode announced by manufacturers like LG is a signal, however, that Smart TVs have been quite dumb. They have put in place a new setting that will automatically detect movies that were intended to be shown in a theatre format by disabling most post-processing effects in the television itself.
Will new thinner screens make OOH more dynamic?
The continued race to bigger, better, thinner took an interesting turn with the paper-thin screens shown by companies like Royole. The screens are so light that they can be moved like a leaf with a small fan, and show imagery received over WiFi. This sort of flexibility, with great resolution, could see tremendous opportunities in OOH marketing opportunities including transforming wild-postings and car wraps.
Hey, I recognize you!
Consumer tracking and identification tools including facial recognition were more prominent than ever before at CES. Using our face to unlock a phone was step one. Today, enterprise applications in public settings. From slot machines to toothbrushes to fridges, facial recognition is pitched as creating a personalized experience. With the demise of the cookie through privacy laws, our face is being pitched as the new identifier to track you through the physical world and the ultimate first-party data for marketers.
The retail applications are significant. Manufacturers like Bosch (which also had the best hashtag at the show, #likeabosch) showed the benefits of tracking consumers to optimize flow and sales at a grocery store. Through facial recognition, many manufacturers showed devices that were identifying consumers by demographic markers (age, sex, etc.) and creating new targeting clusters. And sharing the image back to consumers with fun pixilation, names and added features like a hat is of course engaging. Nothing creepy here to see.
Yet, remembering returning visitors and identifying them by name (sometimes pulling images off the internet) is off-putting. True, the opportunities to customize the in-store experience by marketers are endless. So too are growing trust and privacy concerns for consumers as to what retailers and manufacturers are doing with our images. This is especially concerning in an era of deep fakes. Legislation cannot possibly keep up with protecting this data and passive opt-in. For marketers, it will be important to establish an immediate value for consumers to gain acceptance of the practice and avoid the creepy factor that will destroy brand trust.
With over 4,500 exhibitors across almost 3 million square feet of space, it certainly helps with your daily steps; and you walk away from CES realizing that our faces are our password, screens are getting smarter and more viable in our business reality and there is a need to understand the new line of when technology is convenient and valuable for a customer and when it is threatening privacy.
See the perspective from Horizon Media's Pedro Rodriguez here.